[Updated] Members of the Australian and New Zealand community in Bermuda gathered at Warwick Camp this morning [April 25] to mark ANZAC Day, which commemorates those who served and died in wars, conflicts, and peacekeeping operations.
The Service is traditionally held at dawn in both Australia and New Zealand, with services also taking place around the world wherever Australians and New Zealanders live, including here in Bermuda.
Update April 26, 9.40am: The heroic performance of soldiers from Australia and New Zealand in the ill-fated World War I Gallipoli campaign was marked at the Royal Bermuda Regiment's Warwick Camp.
Citizens of both countries and Bermudians joined together for a sunrise ceremony to honour the Australia and New Zealand Army Corps, the ANZACs, who took part in the unsuccessful attempt to invade Turkey, a German ally, on April 25, 1915.
Lord Ahmad, the UK Minister for the Overseas Territories, was among the VIP guests at the ceremony, which also included Governor John Rankin, Minister of National Security Wayne Caines, US Consul General Constance Dierman and Imam Bassim Muwaakkil of Masjid Muhammad Mosque in Hamilton.
Lord Ahmad told the crowd on the lawn of the Officers' Mess: "It's a huge privilege for me to be here in Bermuda for the first time and indeed a great honour to join you in this poignant service of remembrance."
He added: "Today we stand side by side in quiet reflection in prayer just as our countries' servicemen stood side by side at dawn on April 25."
Lord Ahmad said that George Samson, a Scottish Royal Naval Reserve sailor who won the Victoria Cross, the highest UK award for gallantry, at Gallipoli was buried in Bermuda after he died of pneumonia in 1923.
Seaman Samson, who was later promoted to Petty Officer, rejoined the Merchant Navy after the war and was one of six VC winners among the crew of HMS River Clyde, a landing ship which was beached at Gallipoli.
Lord Ahmad also paid tribute to the 76 Bermudian servicemen, some of whom fought at Gallipoli, who died in World War I.
He added the commemoration of the ANZAC sacrifice for freedom and shared values was particularly appropriate in the wake of terrorist attacks on mosques in New Zealand in March and last weekend's Easter Sunday bombing of churches and hotels in Sri Lanka.
Minister Caines said that the ceremony allowed people of all backgrounds and nationalities to remember those who had lost their lives "not in war, but in places of worship" as well as those who died in conflicts.
He added the service represented an "enduring commitment and belief that that which binds us is much more powerful than that which divides us".
The dignitaries, who also included Commissioner of Police Stephen Corbishley, and representatives of New Zealand and Australia, laid wreaths at one of the RBR's 25 pounder guns before the Last Post was sounded.
RBR Commanding Officer Lieutenant Colonel David Curley said afterwards the RBR had supported ANZAC Day for two years.
He added: "It's quite fitting to see the 25 pounder gun with the wreaths around it at daybreak, which is when the soldiers went into battle at Gallipoli.
"We are honoured to be able to help remember them and others who have lost their lives, whether in war or through acts of terrorism."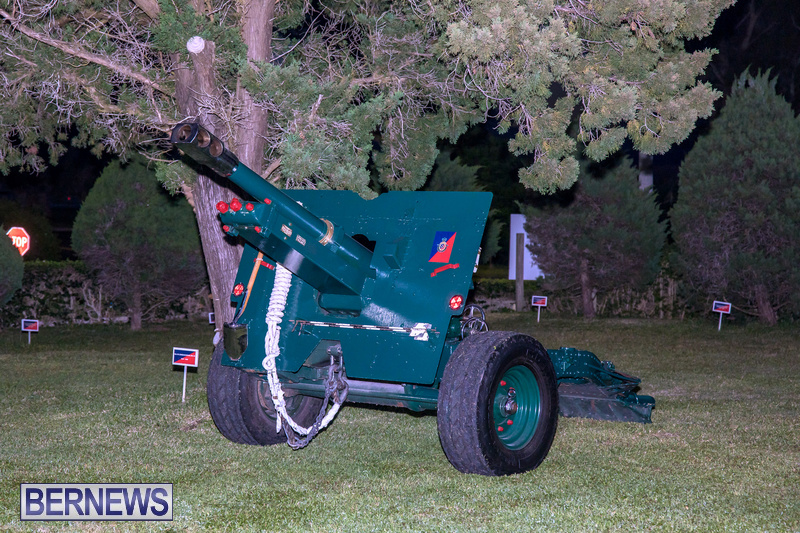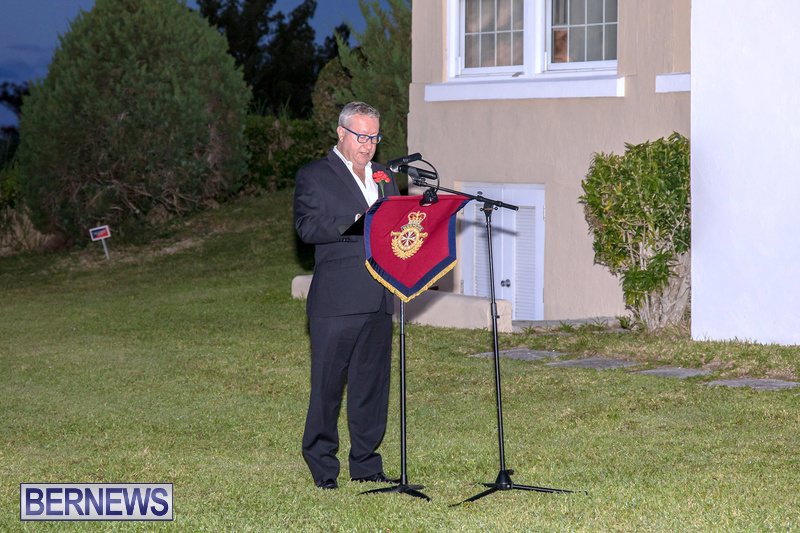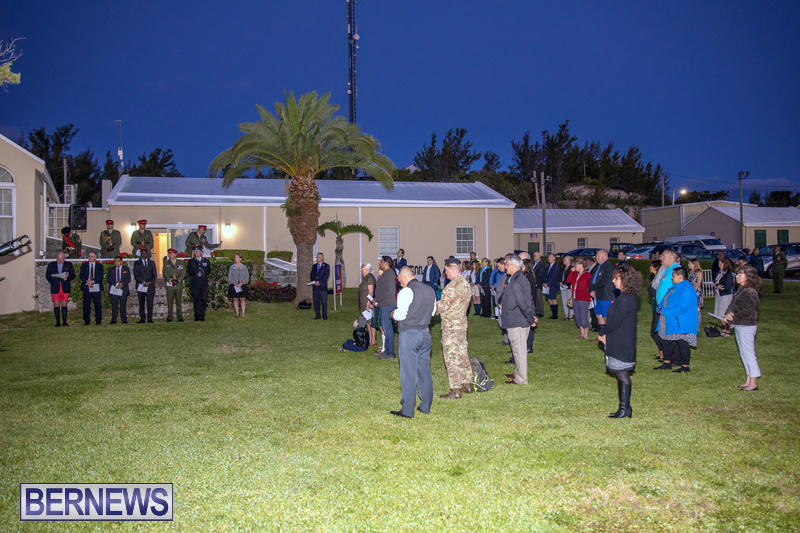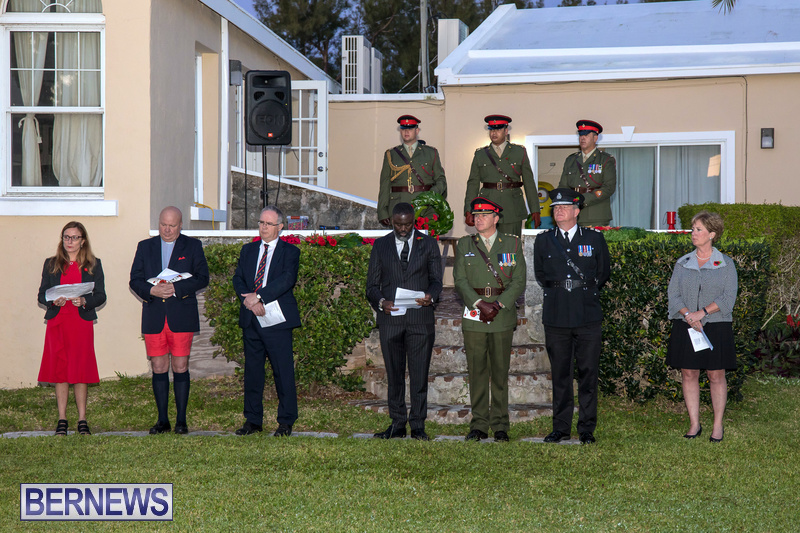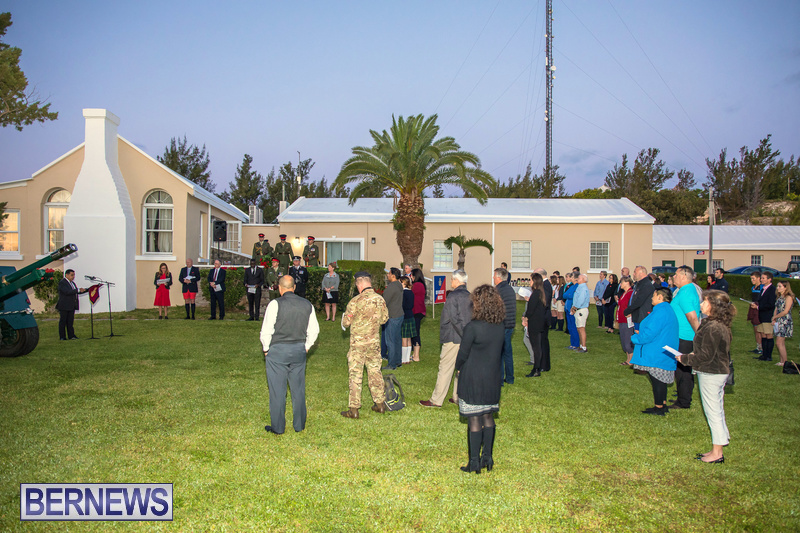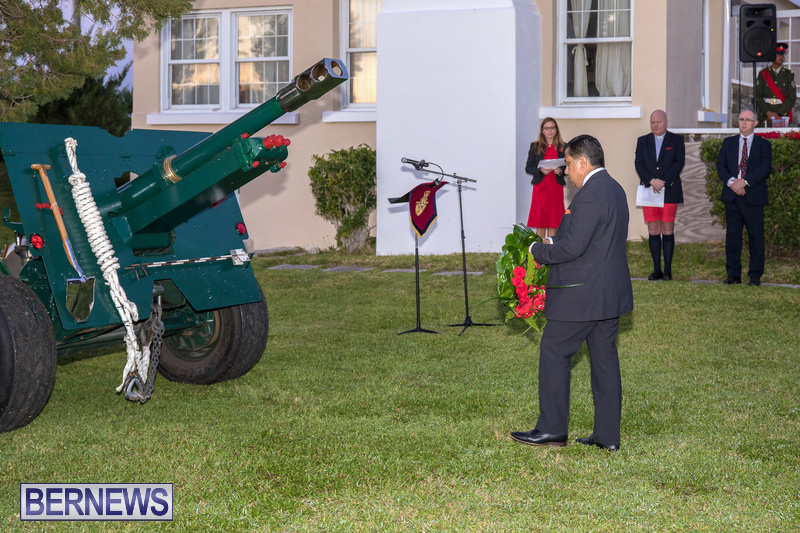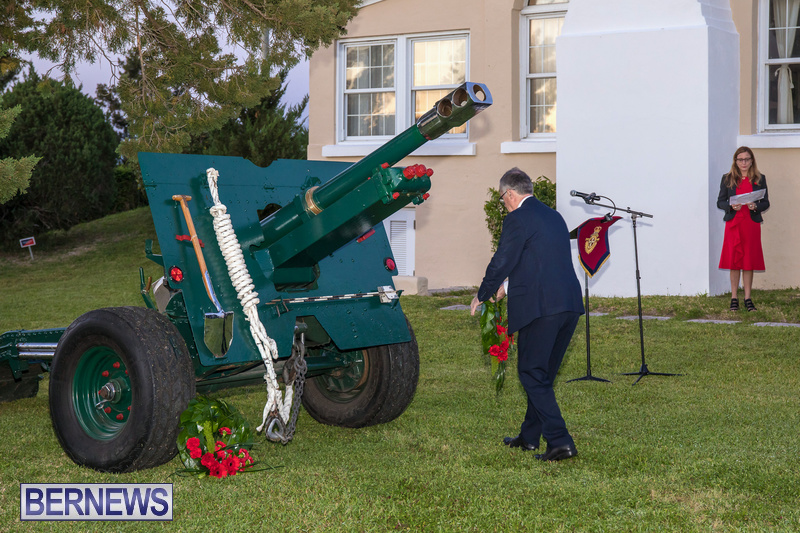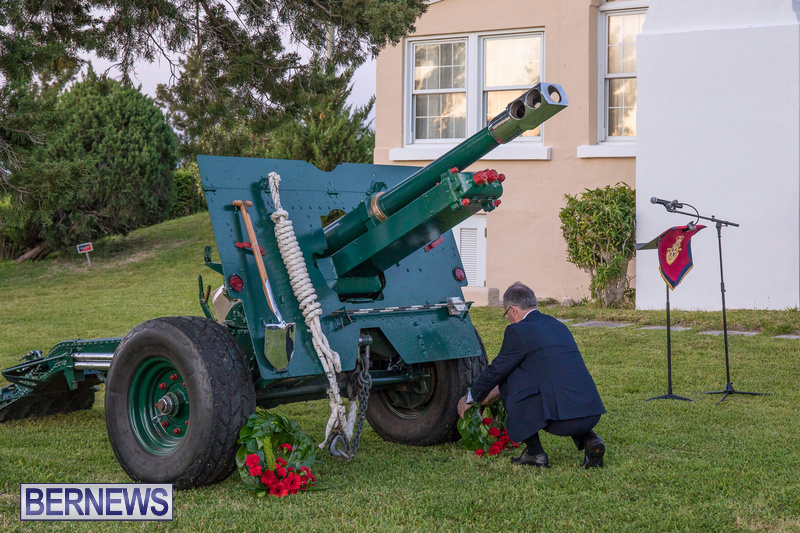 Read More About