Members of the Australian and New Zealand community in Bermuda gathered in Victoria Park this morning [April 25] to mark ANZAC Day, which commemorates those who served and died in wars, conflicts, and peacekeeping operations.
The Service is traditionally held at dawn in both Australia and New Zealand, with services also taking place around the world wherever Australians and New Zealanders live.
Bermuda's ANZAC Day service was supported by the Royal Bermuda Regiment and both the Governor and Deputy Governor .
The service included a wreath-laying, traditional bugle call, a minutes silence; and the playing of three national anthems. God Save The Queen for Bermuda, God Defend New Zealand, and Advance Australia Fair. The final action was the reading of the well known First World War poem, "In Flanders Fields".
Among the Australians and New Zealanders in attendance were members of America's Cup teams in Bermuda; while the youngest attendee this morning, was two month old Matilda, who slept through it all.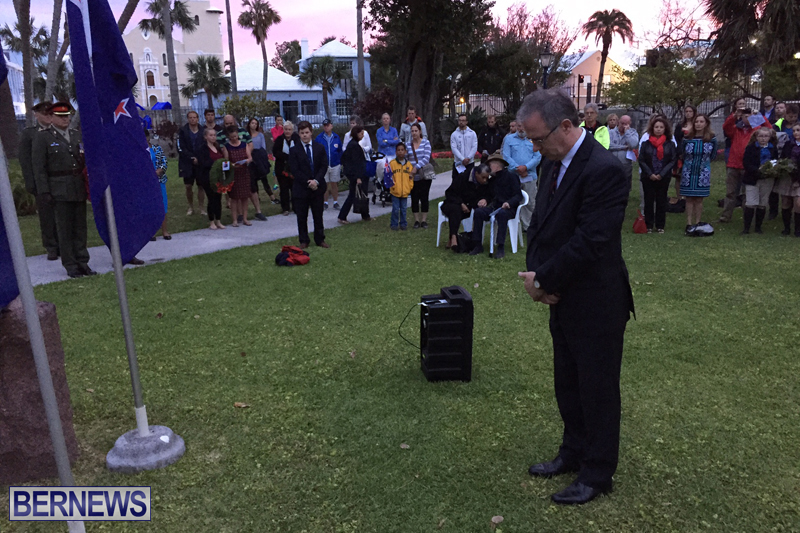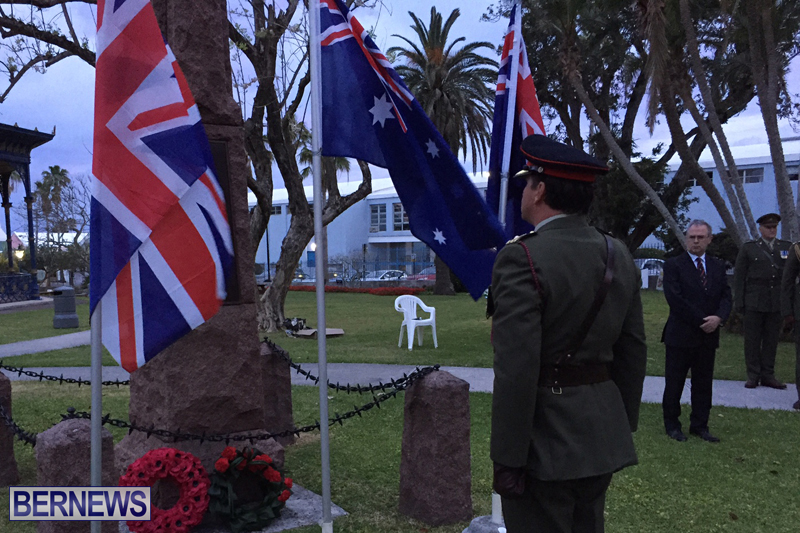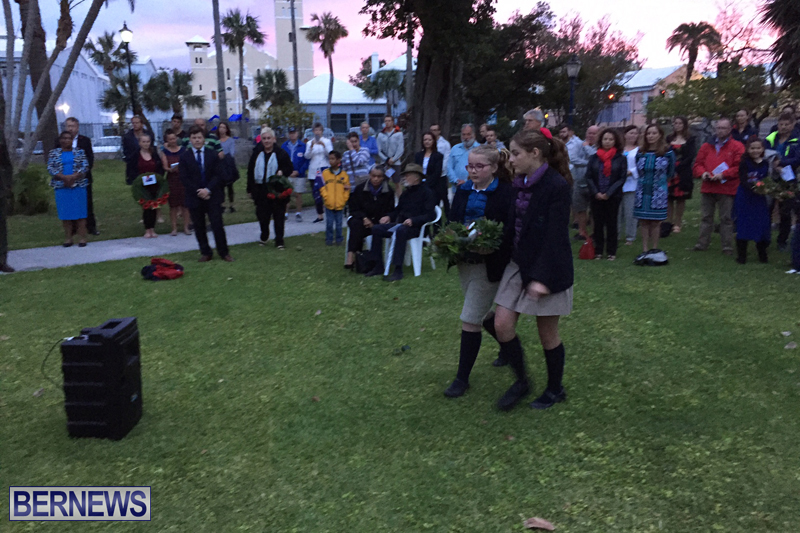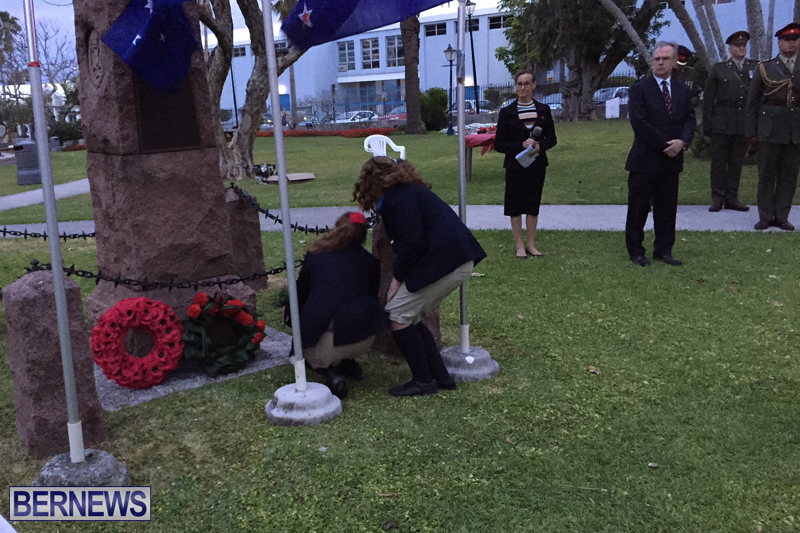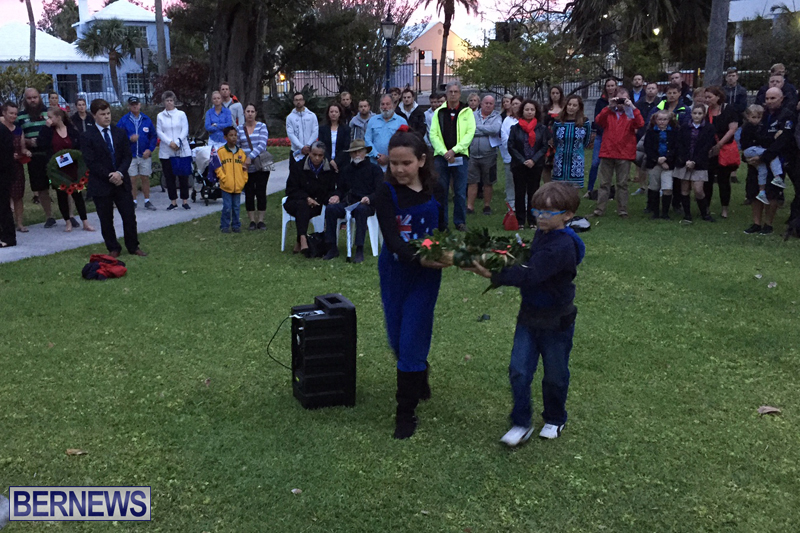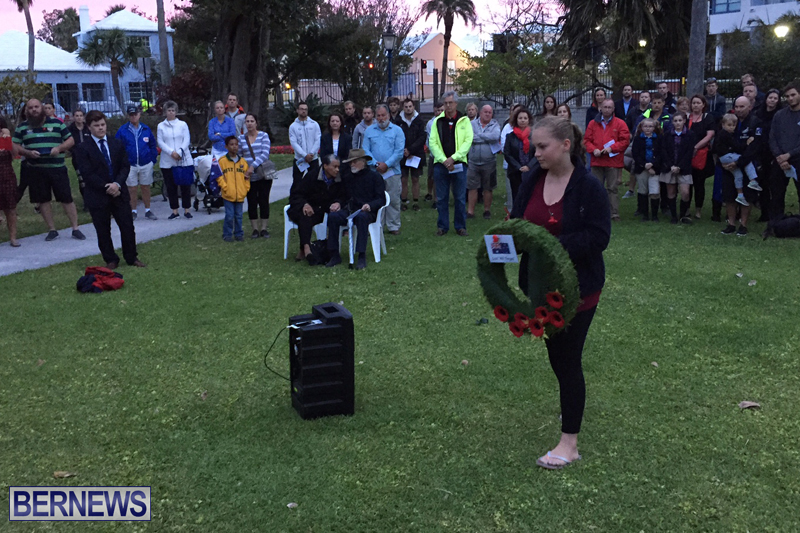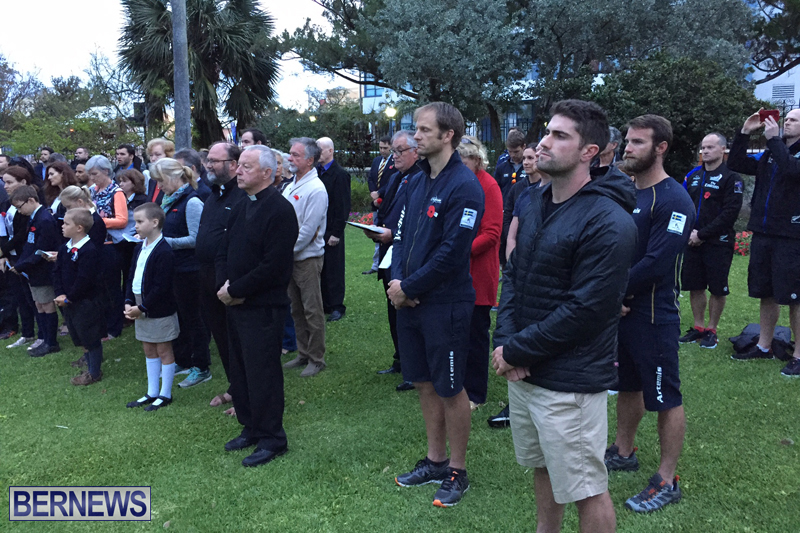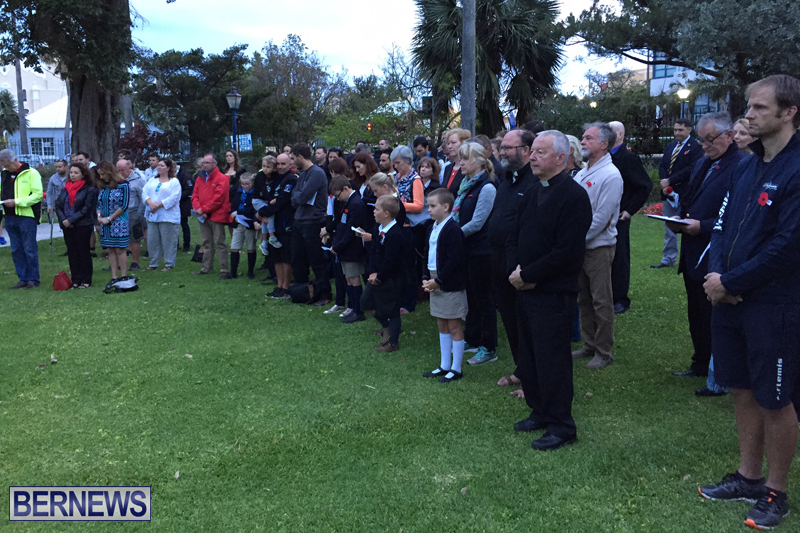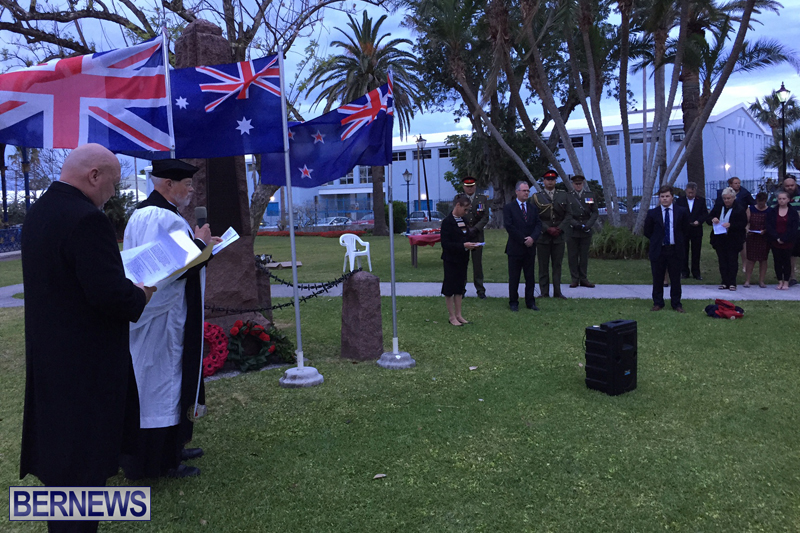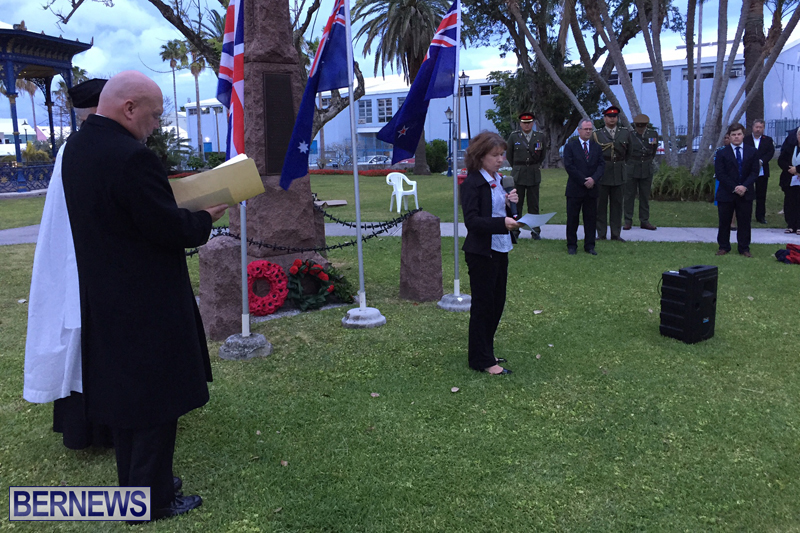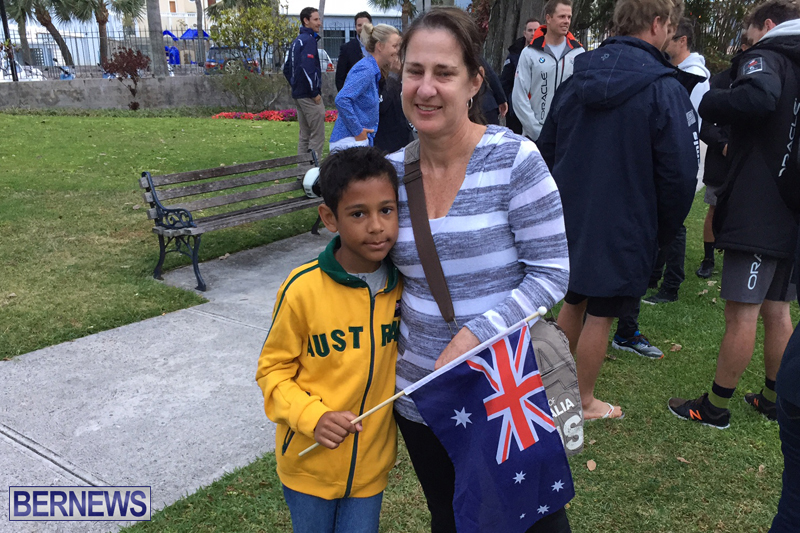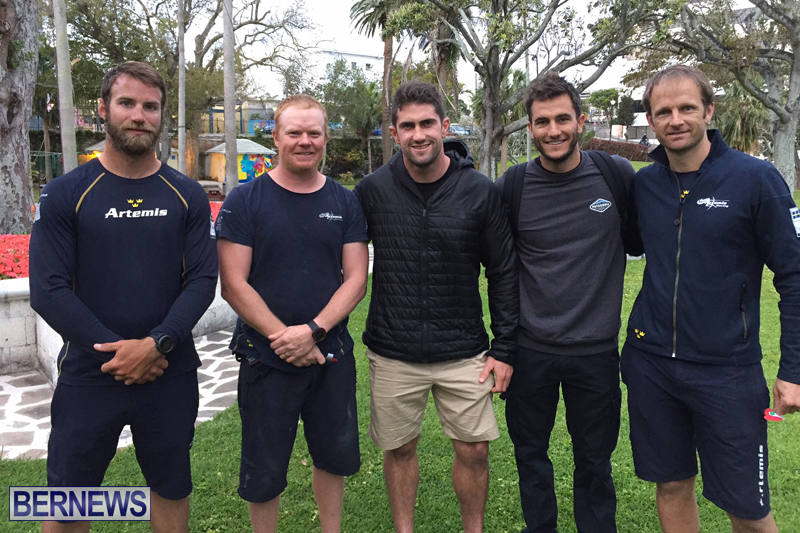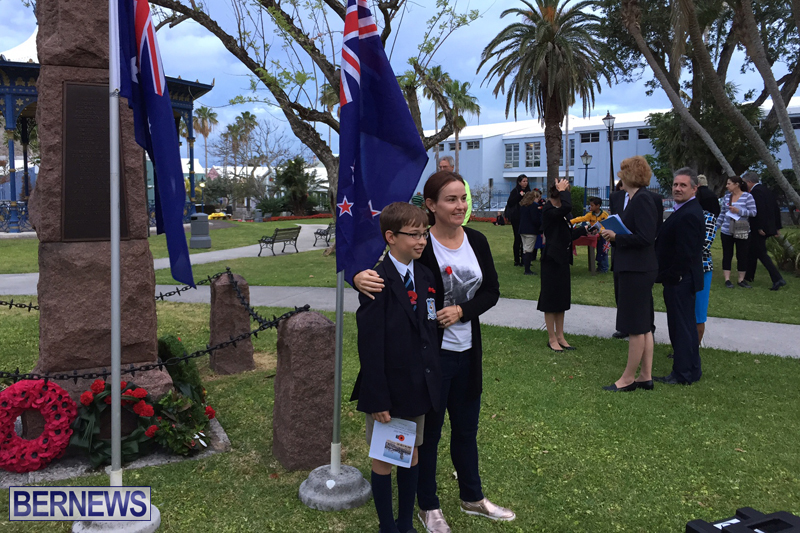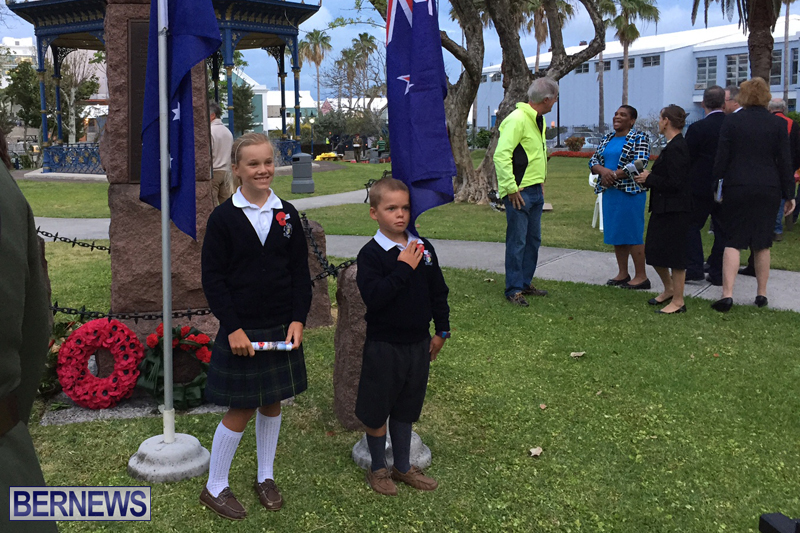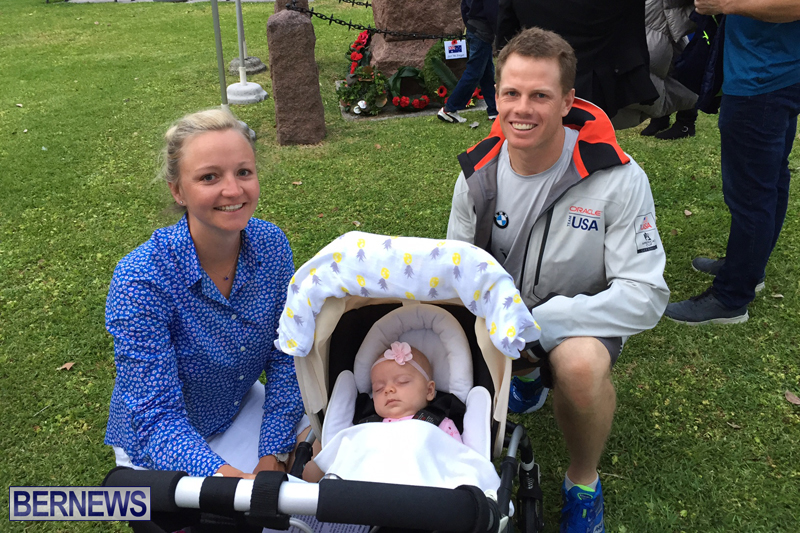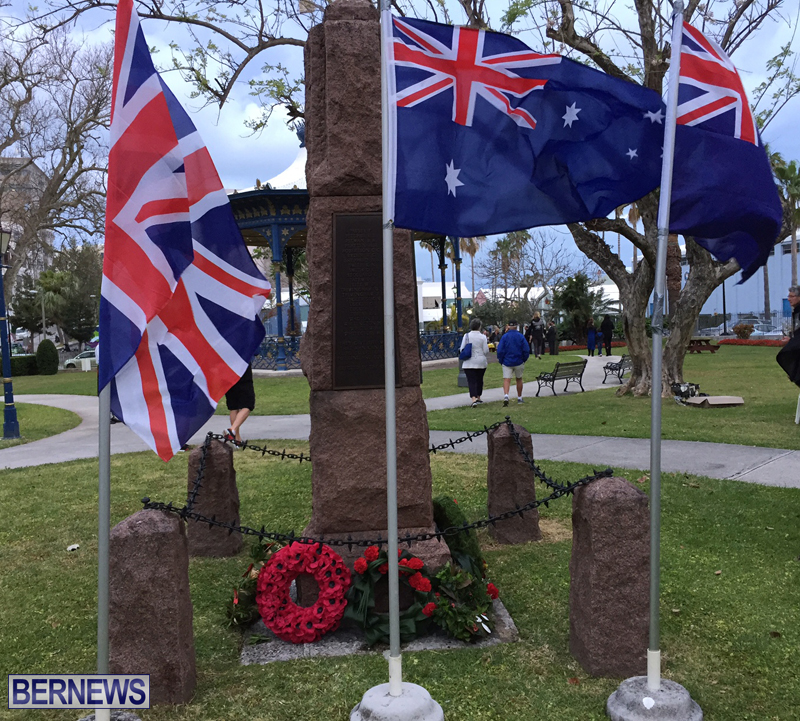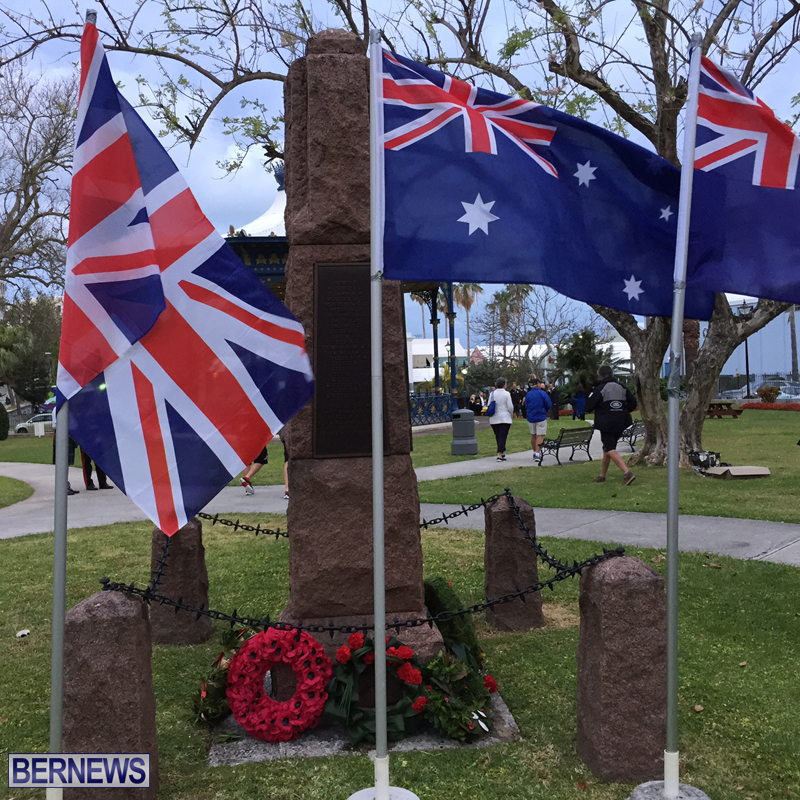 Read More About