As part of her role as personal assistant to America's Cup legend and SoftBank Team Japan Skipper and CEO Dean Barker, Patrice Phillips recently travelled to Japan with the team for crew selection trials and to meet with sponsors, with the Bermudian saying she is "extremely lucky and grateful" to hold the position.
With SoftBank Team Japan's base now officially open in Dockyard - the group recently hosted more than 500 guests during their official opening – and with the America's Cup event approaching, Ms. Phillips' role with the team continues to evolve and expand, with more information on her experiences following below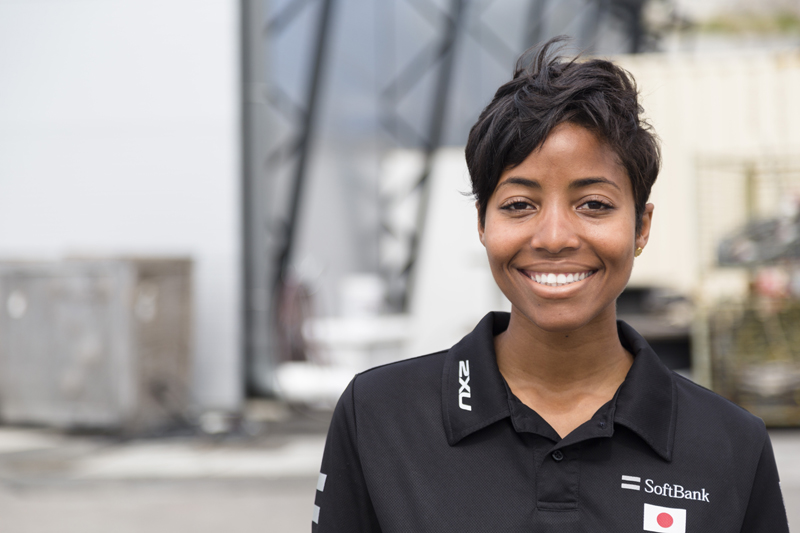 1] What does a normal day look like for you working as Dean Barker's assistant?
There are no two days the same and that's what I love most about the job. I started a week before the Bermuda World Series in October [2015], so my first few weeks consisted of coordinating interviews, catering, changing schedules and trying to remember everyone's name!
Of course my tasks have multiplied since then, now involving coordinating appearances, travel, social functions, the upcoming Louis Vuitton America's Cup World Series events, and other projects both big and small. It's certainly an adventure.
2] How did you get the job?
I was recommended by a recruiter. I had the opportunity of meeting him through my old job and then by coincidence a recruiter recommended me for the position.
3] What sort of opportunities have you had through this position?
Six weeks into the job, I was on a plane heading to Japan for crew selection trials and to meet our sponsors from SoftBank, Yamaha and 2XU!
I've also had major learning opportunities and exposure to marketing, branding, sponsorship, event planning and media thanks to my talented colleagues, and have even picked up one or two Japanese words!
4] How does it feel working for an America's Cup team?
I feel extremely lucky and grateful. I never imagined I'd work for an America's Cup team, let alone as Dean Barker's PA!
5] What is the best part of your job?
I get to work with and learn from incredibly talented people with great personalities and loads of experience. Also, being part of such a large, spectacular event that will impact Bermuda in a positive way.

Read More About