CADA and The Bermuda Coalition have signed an "historic" MOU in an effort to further their respective causes, with the MOU covering "shared statistical data and resources; shared networks; and working together to lobby the community and policy makers."
The Bermuda Coalition's mission is to "bring together local resources and experience to decrease the community social ills," while CADA's mission is "to make positive change in Bermuda's relationship with alcohol."
A spokesperson said, "The MOU, will cover shared statistical data and resources; shared networks; and working together to lobby the community and policy makers."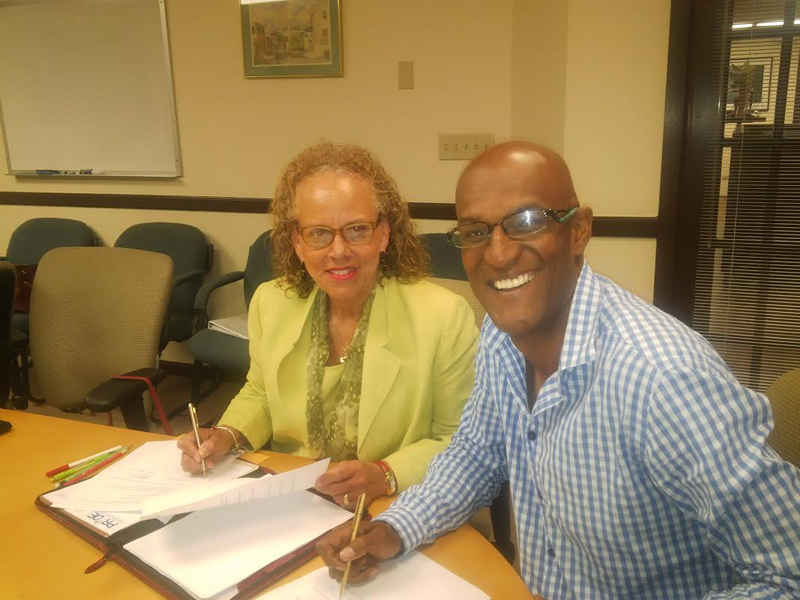 "CADA's executive Director Anthony Santucci welcomes the additional opportunity to develop a united front to dealing with the problem of under-age drinking in our community, and the joint effort to bring social hosting legislation to Bermuda.
"At the recently held AC 17 Conference in Washington DC, a significant emphasis was placed on social-hosting as a tool to combat under-age drinking.
"Judith Burgess, The Bermuda Coalition Chair, notes the recent data from the National Student Survey 2015, published by the Department for National Drug Control [2016], shows 52.6% of students [14-18 years old] have used alcohol in their lifetime. This partnership offers an opportunity to combine resources to prevent underage drinking.
"Research indicates families have a great deal of influence on whether a child uses alcohol later in life."
Read More About
Category: All