In the latest Bernews podcast, the executive director of the Bermuda Casino Gaming Commission says using Singaporean gaming legislation as a model has slowed down the process of bringing a casino to Bermuda.
Richard Shuetz told Bernews that the Commission had drafted more than 40 amendments to the legislation that was passed in 2014 and that he was talking to the new Tourism Minister, Michael Fahy, about the issue.
"I have actually made a large number of changes. The selection of the Singapore Act to be our model was a little bit strained," he said.
The Singaporean legislation took seven years and at one stage involved more than 190 regulators and cost $30m, he said.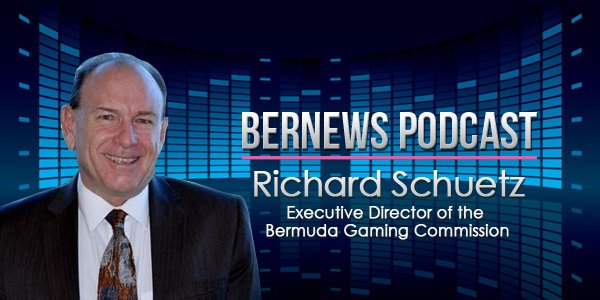 And he added that many of the changes he has recommended were based around language, but he said that Singapore model meant looking at "every contract, every employee".
"Our model is one where we put much more accountability onto the operator itself. We will licence the company and then hold that company responsible to make sure it is in compliance and we will audit their efforts."
Asked if the process of drafting amendments to the legislation had slowed down the process of getting a casino in Bermuda, he replied: "Absolutely."
25-minute podcast with Richard Shuetz :
He said having three Ministers in four months had not been "a model of efficiency" and added: "If they insist that we follow the Singaporean model I would anticipate it would be much longer, much more expensive and much more labour consuming activity."
On other issues, Mr Schuetz was sure that a plan for the protection of the vulnerable would be in place before a casino opened in Bermuda and said a plan was being drawn up to ensure suitable training was available for Bermudians.
Mr Schuetz said he felt it was unlikely that Bermuda would see a casino operating before the America's Cup and he said in terms of revenue generated, that the Commission would recommend a 10 percent tax on casinos which would put Bermuda in a business-friendly environment.

Bernews' podcasts aim to provide an in-depth look at current affairs, and the text extracts above represent only a small portion of the full interviews.
You can also download the episode in MP3 format here, view past podcasts here, subscribe via iTunes, access podcasts via TuneIn, or download the Bernews app and enjoy advance listening, with each episode available for download directly to your phone or tablet earlier than it is released on our main site.

Read More About