[Opinion column written by Reverend John-Anthony Burchall]
I am a 46-year-old Bermudian who lives in and among those deciduous leafy enclaves that ring Washington DC, the capital of the most powerfully imperial nation in the world.
I am also a Black Bermudian whose ancestors came to our island against their will. They mingled with my Pequot forebears who had been banished to Bermuda because they had the temerity to fight against British settlers known as Puritans and Pilgrims who encroached on Pequot and Wampanough farm and fishing areas around New Haven, Connecticut, Maine and Massachusetts Bay.
For their courage and bravery, my Pequot and Wampanough ancestors paid the ultimate price. Those that survived the Puritan genocide known as St. Phillip's War of 1675-1678 were sent to Bermuda to die. My ancestors choose life through family, fishing and farming. Along the way Lambs and Foxes, Minors and Paynters and Burchalls married and reared children.
We spread out from St. David's to other parts of our island. On the other side of my family tree are the Talbots, who were removed from their land in Castle Harbor and Tucker's Town to make room for progress. Tucker's Town was an area my ancestors had settled and farmed since the 1750s.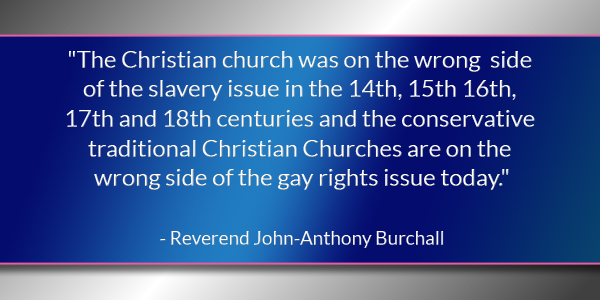 That land was prime real estate for the political power players of the early 20th century. My ancestors were sacrificed on an altar called progress. The needs of wealthy Anglo-American millionaires were more important. My relatives were relocated to Smith's parish to make way for those aristocrats.
My theological outlook starts and ends in a profound distrust. The modernist promise was that science and human reason exemplified in mathematics and statistical calculations would solve all our social problems and that our political issues would be resolvable through liberal Westminster-styled parliamentary democracy parasitic upon a free market capitalistic economy. These secular institutions would usher in justice for all. This has been proven false with each election cycle.
Digital Technology has not ended poverty or healed all diseases, but it has helped. In the end, the 20th century has been a sordid cesspool of wars, genocides and military misadventures. The 21st century began just as the 20th century ended, with imperial wars and land grabs, wrapped in red white and blue. The promise of liberty and justice for all has been proven to be a tall tale told by an idiot.
History shows us that human beings and human systems cannot be trusted to do the right thing. History shows that the optimism placed in human beings' rational minds and reasoning capacities was premature. History shows us that humans have profoundly destructive tendencies. We easily sacrifice the weak and the innocent for our own big ideas like democracy and our personal comforts and digital gadgets and we enjoy our ease in our beds but this ease comes at a terrible price.
There are 7 billion people in the world. 1 billion of those persons are starving and 3 billion more live on less than $5 a day. This sits easily with the millions paid to Hip Hop rappers, movie actors, basketball and football players and mega church celebrity pastors.
The reverential tones that greeted Apple icon Steve Jobs when he descended from the mountain top carrying two iPad tablets in each hand in 2010, deliberately disguised the grim reality that our iPods and iPhones are assembled in Taiwanese giant Foxconn's factories in China, Singapore and Malaysia by women and children under some of the most cramped, desperate and humid conditions of slavery. Many of these workers resort to suicide as an escape from these oppressive circumstances.
Yet none of us stop to think about the human costs, and the human suffering that is required for us to use a laptop computer or own the latest I-phones and I-pads, PlayStation 3 or a Kindle. The irony of course is that this injustice takes place at the center of the enlightened, Christian, liberal democratic, scientifically sophisticated utopias of Europe, the United States and Canada. This is free market fundamentalism at its purest. Capitalism is an economic system that requires the blood sacrifice of billions of human lives of the non-peoples of Asia, Africa, and China. These scapegoats die on our altars like sacrificial animals so that a privileged few can live in obscene wealth.
There is a certain cozy religiosity that gives support and salve to this abomination. These are the Roman Catholic, Anglican and American Protestant megachurch caricatures of the our faith. Their priesthood claim divine sanction and blessing for these economically unjust arrangements as "God's will."
Anglicans, Baptists, Presbyterians, Quakers, and Methodists all engaged in slave raiding and trading and were on the wrong side of the justice equation. Instead of critical readings of their scripture texts and traditions, religious people choose to worship these texts and declare their writers to be divine mouthpieces.
That is pure idolatry! It is true that there were minority voices that opposed slavery and supported the rights of women and children and homosexuals, even though our sacred text, the Bible is unapologetically pro-slavery, pro-polygany and contains page after page of genocides against non-Israelites. A holy text? I think not!
Perhaps the most egregious claim of traditional Christian religion is the absurd confession that the Creator God of love and justice required a blood sacrifice of an innocent human being called Jesus, before this Creator God could forgive human beings for our many sins.
Rev Burchall at New Hope Baptist United Church Christ in Washington, DC
Was this Creator God too weak to simply forgive us? There are many traditional Christian believers who have no problem with the idea of Jesus' necessary death to atone for human sin. I disagree with and stand against this unjust and blood thirsty tradition and I do so as an ordained Christian minister.
I prefer the Biblical view that says our God desires: "mercy not sacrifice" [Hosea 6:6.] No bulls, goats, lambs or children need to die on anyone's altar then or now. I stand against that tradition as an ordained cleric and preacher from within the Christian church itself.
For me Christian faith means answering a call to embody the good news for everybody. We are one human family on one planet called Earth. We did not create ourselves and a posture of gratitude for the gift of life and the miracle of human community means serving others in a way that is productive and beneficial for as many residents of this biosphere as possible.
My existence within the Judeo-Christian portion the human story is pure accident. I happen to be Christian because my parents were Christians and I grew up in Bermuda. The God I serve, however, is no Christian, Muslim, Jew, Jain, Confucian, Buddhist, Hindu or humanist.
Before there was the man-made institution called religion, there was the divine and the sacred and as an ordained pastor within a human religious institution called Christianity, I accepted the call to live a courageous life. To marry and have children; to give myself to the causes I believe in and to seek justice for myself and others proximate and distant lands.
This is not a path of reward and riches in this life or any alleged next one. It is a call to live boldly and to trust that suffering and injustice will not be the final outcome. Being a Christian minister means sustaining the crazy, unrealistic, impractical belief in justice, without needing a bribe called heaven or an eternal life beyond physical death. I refuse to accept the Christian and secular status quo.
For me this has meant standing up for justice for the gay and lesbian communities here in America, even though the conservative Christian churches both in Bermuda and America consider their "lifestyle" to be against God's will. The Christian church was on the wrong side of the slavery issue in the 14th, 15th 16th, 17th and 18th centuries and the conservative traditional Christian Churches are on the wrong side of the gay rights issue today.
The conservative churches of the past based their pro-slavery position on the same Bible that the current opponents of gay rights use to crucify the homosexual community!
I stand against that and I stand with the gay community. I support gay marriage between consenting adults and will conduct and perform gay weddings and blessings. I will counsel homosexual couples within my congregation and help them to navigate the red tape and prejudice that they meet as they seek to adopt children.
This is a matter of Christian love and justice. The gay, lesbian and transgendered communities are the Samaritans of our day. Christian ministry requires me to be in prophetic engagement with the Christian priestly, in-crowd. It means taking up the cause of the poor, the sick and the non peoples who live right in our midst. It means working for the gay, lesbian and transgendered communities and the HIV positive and the drug addicted and the mentally ill.
I refuse to be consoled with the Pollyanna notions that all will be well in a glorious heaven someday somewhere beyond the skies; I refuse to be comforted by the false promises of a cozy Eden at the end of my earthly life. I reject the view that Jesus is the only way to salvation. Instead, the Christian faith that has called me is a praxis of earthly, bodily, material struggle and I and others will wrestle together within human systems that oppress, exclude and bring harm to people across the globe, especially when religion is the culprit.
That means I am critical of my own Christian tradition and its long and loving association with slavery and the oppression of women and children and I will continue to bring a critical lens to my own thought and the man-made traditions within my denomination.
This is a matter of justice. I have and will continue to risk offending the traditionalists who populate the ordination councils and High Altars and pulpits and boardrooms. I will continue to seek dialog with other religious and non-religious persons. As a recipient of the gift of we call life, and as an ordained minister of the good news, I can be nothing less than that.
I would invite my Bermuda family to vote YES to full marriage equality for the LGBTQIA community in the June referendum. Send a direct message to our feckless political leaders that the time is always right to do the right thing. Anything less than full marriage equality for adults is simply beneath contempt.
- Rev. John-Anthony Burchall M.Div [Howard Divinity School] Alexandria, Virginia


20 Most Recent Opinion Columns

Opinion columns reflect the views of the writer, and not those of Bernews Ltd. To submit an Opinion Column/Letter to the Editor, please email info@bernews.com. Bernews welcomes submissions, and while there are no length restrictions, all columns must be signed by the writer's real name.
-

Read More About