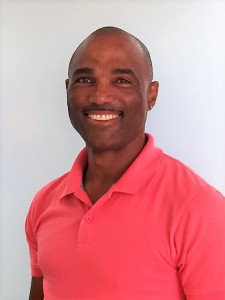 A team of six Bermudians, including Bermuda Casino Gaming Commission's [BCGC] Problem and Responsible Gaming Director Roger Trott and Commissioner Judith Hall Bean, recently returned to the Island after an "enlightening and informational" four day conference in Portland, Oregon.
Mr. Trott and Ms. Hall Bean joined with four other local treatment providers – Angria Bassett [The Nelson Bascome Treatment Centre], Sandy Butterfield [Focus Counseling], Leslie Grant [Turning Point] and Dr. Ernest Peets [Pathways Bermuda] – to attend the 31st National Conference on Problem Gambling, with the theme of 'Listening, Learning, Leading' from July 19 to 22.
"It was an amazing experience, one that has equipped us with knowledge and tools to better protect Bermuda from the risks associated with problem gambling," said Mr. Trott, a former school guidance counsellor turned substance abuse treatment provider.
"During the conference we were able to establish international connections and build a new network of support for the Island going forward. People were more than willing to share their knowledge and expertise and one consistent comment we received from those we met was how wonderful it is for Bermuda to be safeguarding itself on the front end before the first casinos are even introduced.
"Normally this type of attention is given on the back end, as a reactive measure, once the first signs of trouble appear, but the treatment providers we spoke to believe our method is ideal. The Executive Director of the National Council on Problem Gaming, Keith Whyte, shared that from his knowledge we are one of the first, if not the first, to be this proactive in our measures with problem and responsible gaming."
In addition to attending workshops in areas such as compliance, prevention, treatment and technology, the local clinicians received Continuing Education Units [CEUs] that can be applied towards their Level 1 International Certified Gambling Counselor [ICGC] certification.
According to Mr. Trott, the goal is to have at least one certified Level 1 Counselor at each treatment facility on the Island by the time the first casino opens its doors.
During the trip, formal meetings were held with NCPG's Keith Whyte, Dr. Deborah Haskins, Assistant Professor/Director of Counseling Programs at Trinity Washington University, and Dr. Lori Rugle of the International Gambling Counselor Certification Board [IGCCB] to assist with planning the Island's training programs.
"One of the primary purposes of the conference was to inform and train counsellors from other facilities on the Island including Government, private practitioners and third-party professionals," said Mr. Trott.
"We are in the early stages of working towards a national strategic plan for responsible and problem gaming. Key international professionals are providing technical support in its development. We also look forward to getting feedback from the various Bermudian stakeholders in the near future through a series of town hall style meetings."
As a clinician, Dr. Ernest Peets said attending the National Conference on Problem Gambling was an "amazing opportunity" to increase his knowledge and obtain specific training to assist in the recovery efforts of those suffering from gambling addiction.
"The training and information provided by the panel experts was first class," Dr. Peets explained.
"We are very fortunate that the BCGC has positioned itself at the forefront of the casino and gaming industry. The BCGC has carefully considered the relevant issues regarding regulation, prevention, and treatment that are necessary for any jurisdiction considering entering the gaming arena; because of this, I believe the BCGC is a necessary entity to assist Bermuda's interest in implementing the right framework for casino gaming in Bermuda."
A framework will be established for Bermuda's problem and responsible gaming programs. The Bermuda Casino Gaming Commission is currently looking at cutting edge casino software, which has the ability to log players out of certain games once they reach their set limit and other geo-location software that presents non-intrusive responsible gaming ads when a person is in the vicinity of an integrated resort casino.
A self-exclusion list is also on the cards for those concerned with an active or potential problem gambling issue to voluntarily sign themselves up for.
For more information on the problem and responsible gambling measures to be established by the Bermuda Casino Gaming Commission, visit www.bcgc.bm.

Read More About