The 2016 Bermuda Pacers School Relay Classic took place at the National Sports Center with a large crowd in attendance.
Four new records were established on the evening; the Whitney Institute Middle School A team of Natrae Eversley, Clevonte Lodge, Kearje Davis and Ramon Swan set a new Boy's 400m Middle School Record of 47.99, while CedarBridge's Brijette Basden, Jahkera Rewan-Tucker, Jai Talbot and Symira Lowe-Darrell set a new Girls 400m High School Record with a time of 49.04.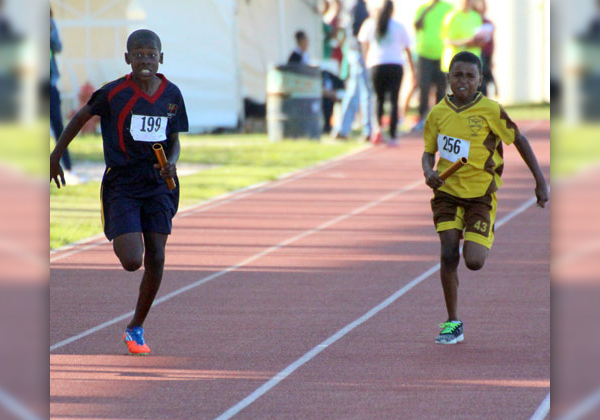 For a second time on the night the Whitney Institute Middle School A team set a new record, this time it came during the Boy's 1600m Middle School race; Davis Lodge, Zakiyah and Eversley clocked a winning time of 3:53.85 and the Pembroke Hamilton Club team of Lonnie Bascome, Casey Castle, Cecoy Robinson and Shakir Smith are the new Men's 1600m Community Record holders after recording a time of 3:40.58.
West Pembroke Primary won the combined Primary School Division with 34 points, with T.N. Tatem winning the Middle School Division with 48 points. CedarBridge Academy took the High School title with 60 points, while the Pembroke Hamilton Club won the Community Division with 28 points.
The full 2016 School Relay Classic results follow below [PDF here]:

Read More About