Kristen Carreiro, described as being "no stranger to the retail scene in Bermuda," will be reemerging after recently taking time for maternity leave, as she is set to soon open the doors of Modblu Boutique at Innovation House at 46 Reid Street.
A promo email sent out to announce the launch said, "After giving birth to a baby boy in February, Kristen found herself at quite a crossroad.
"After receiving notice that her at-the-time employer would not be renewing her contract she decided that now is no better time than ever to venture out on her own!
"With tons of family and friends supporting and encouraging her to follow her dreams she is so excited to soon be opening the doors of Modblu Boutique at Innovation House: 46 Reid Street."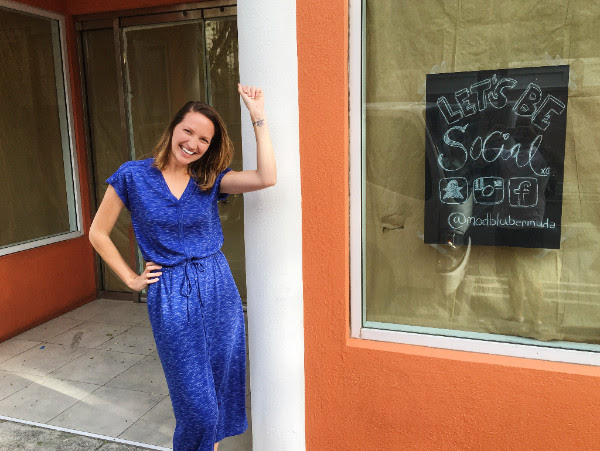 "Aiming to open at the beginning of July, Modblu will carry mid- to high-end women's clothing, accessories, fine jewelry and gifts."
Ms. Carreiro said, "We really want to focus on catering to all women. I hope to create a happy space for ladies to browse and feel good about themselves. I truly love what I do and I think it shows".
Although owning a business means a lot of administrative work, Ms. Carreiro promises she will be no stranger to the sales floor as that is "truly her happy place."
"I can't wait to share this space with all of you," she added.

Read More About
Category: All, Business, Entertainment, News, Style & Beauty