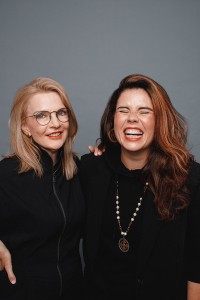 Cassine — which offers a curated selection of natural lifestyle products and more — will be opening their shop on Reid Street in Hamilton this Saturday.
A spokesperson said, "Cassine will be opening its doors for the first time on Saturday, Nov 6th,2021. Bermuda Shoppers are invited to come and visit our fresh and uplifting unique retail experience.
"Established in 2018 by Bermudians, for Bermuda, Cassine brings a curated selection of natural lifestyle products, with a strong focus on the future of the island and ocean. We're passionate about all living creatures on our planet, especially those who inhabit and surround our beautiful island."
Jennifer Page, Co-Owner, said, "Our family has been involved in Bermuda Retail for over four generations. From my Grandparents who worked at Burrows & Lightbourn/ Guerlain on Queen Street, to my Dad who worked for Office Equipment and my Mom who owned/operated The Flower Shop on Reid Street for 40 years' opening up a retail location on Reid Street feel like coming home."
Mia Page Co-Owner, said, "After a long two years, it's been a dream for Cassine to become a brick and mortar.
"We are so thankful for all the on-line business we have received over the past few years, and we are extremely excited to breathe new life into Hamilton, and be part of this vibrant retail community."
More information is available on their website.
Read More About
Category: All, Business, Entertainment, News, Style & Beauty