[Updated with video] Sir John Swan was formally inducted as a Bermuda National Hero at a ceremony held today [June 19] at the Cathedral in Hamilton.
Speaking at the event, Minister of Social Development and Sports Sylvan Richards said, "Good afternoon and welcome to the 2016 National Heroes Induction and Proclamation Ceremony.
"Today, on this most auspicious occasion, we have come together to celebrate our new national hero the Honourable Sir John W. Swan, K.B.E., J.P.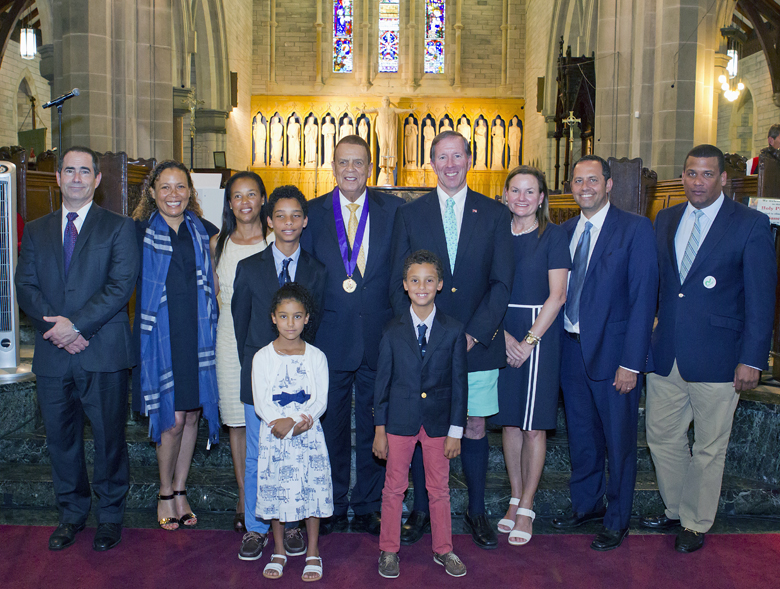 "National Heroes Day is celebrated annually to honour those persons who have been officially designated as national heroes in Bermuda; those who have made a significant and lasting contribution to Bermuda and enriched the lives of others, while contributing to the quality of life and destiny of Bermuda.
"The National Hero designation is an enduring honour which means that once a person is named as a national hero, he or she will be a national hero forever.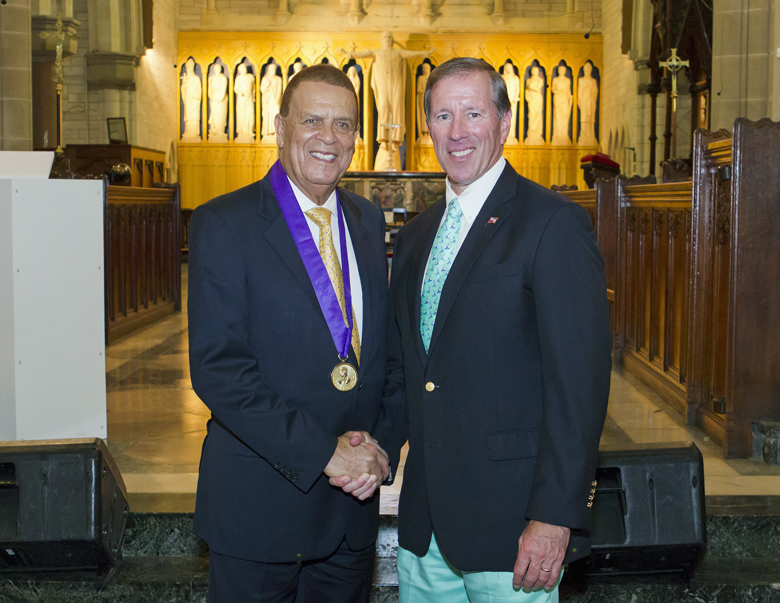 "The induction of our new national hero is a very special time for all of us; but surely none of us feel as proud today as the members of Sir John's family who I wish to acknowledge here this afternoon. Having a supportive and loving family is the foundation to a successful and full life.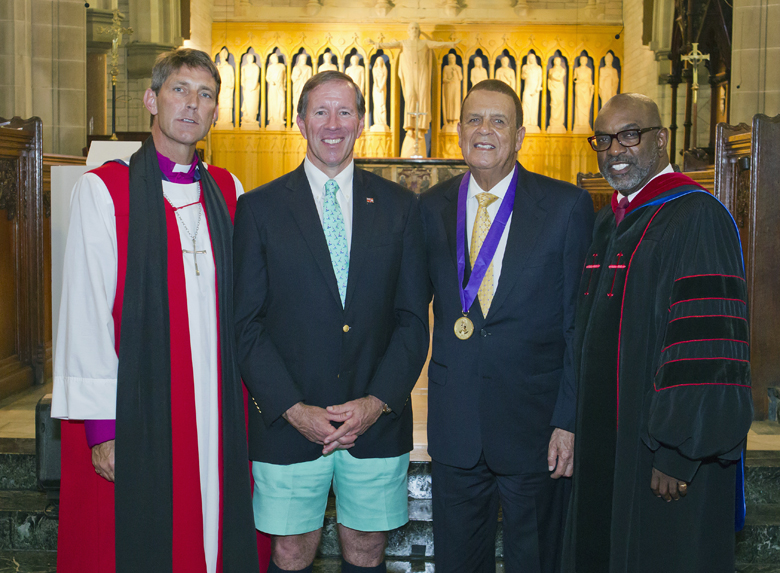 "Sir John has made significant and profound contributions to our country – as a politician, as a real estate developer and as a passionate advocate for our island.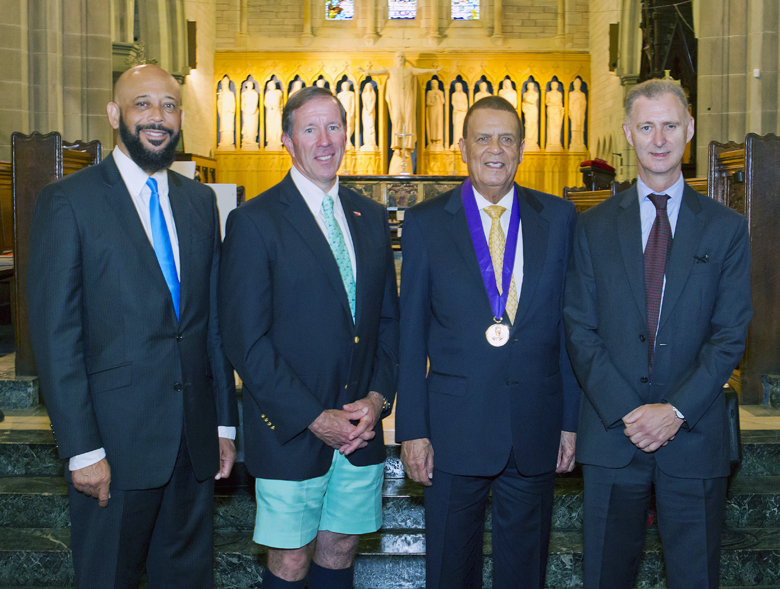 "He is also known for his warmth, humility, sense of humour and gentlemanly demeanour – something which, on a personal note, I have always admired about him.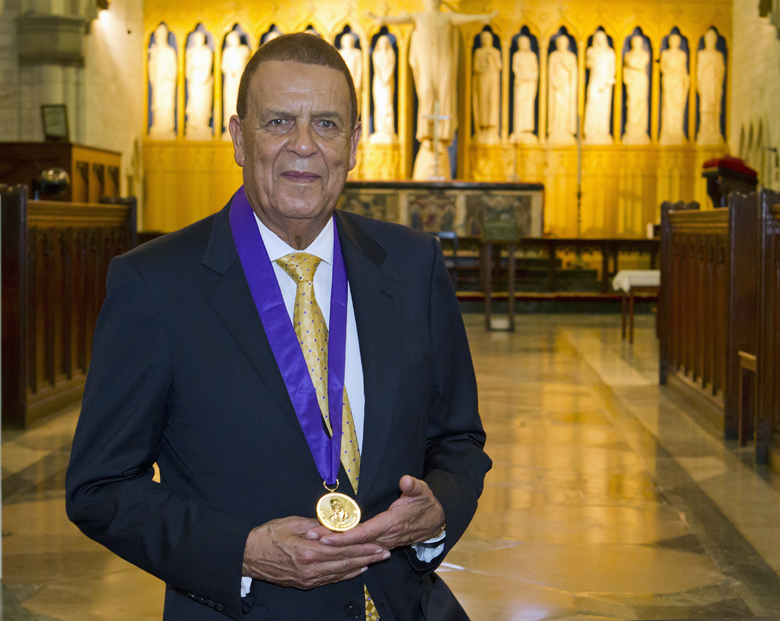 "To everyone assembled, thank you for coming and now let's celebrate our national heroes together. Enjoy the ceremony. Thank you."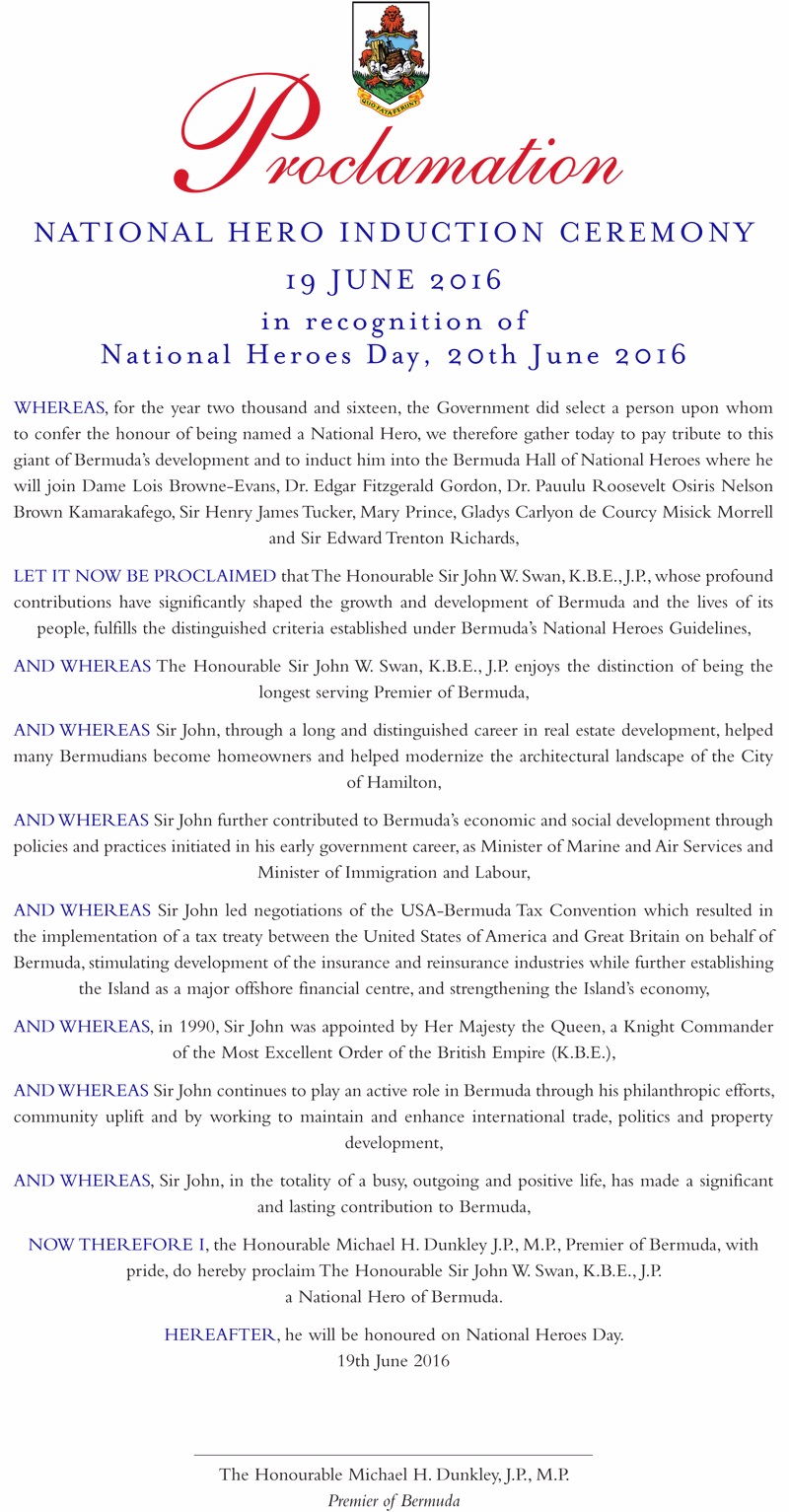 Read More About