Seventeen of Bermuda's youth volunteers were recognised on June 6 as The Centre on Philanthropy held its Youth Volunteer Recognition Reception.
The awardees included Rhianna Allen, Mackenzie Costa, Veronica DeGraff, Lauren DeSousa, Nkosi Edwards, John Ewles, Lèa Grandisson, Sophia Hamilton, Jala Hayward, Jamal Hewey, Natalie Lightbourne, Danielle Maloney, Channa McGowen, Emily Medway, Sihle Sharrieff-Hayward, Jessica Swain, and Logan Thompson.
The event saw Elaine Butterfield, Executive Director, and Jonathan Lee of Allied World offer remarks and present certificates to the awardees.
The reception was part of Allied World Family Community Day celebrations, with local charities nominating and recognising youth "Volunteers of the Year," providing the Centre's nonprofit member organizations with an opportunity to formally thank their dedicated youth volunteers.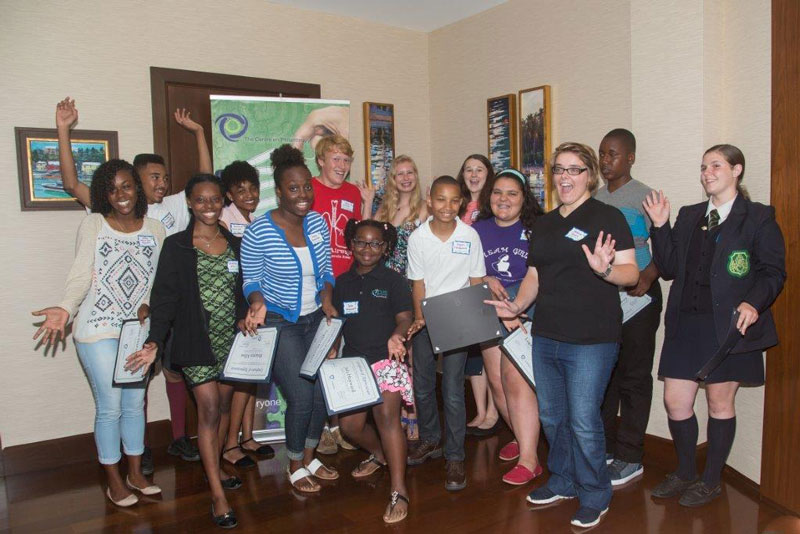 "We are particularly pleased that Bermuda's youth are recognized for their service to the community," said Jenice Germain, Volunteer & Engagement Coordinator for The Centre on Philanthropy.
"It shows our young people are learning to give through the gift of time and we are thrilled that non-profits are providing opportunities for Bermuda's youth to give back.
"Today, we are standing in the midst of future philanthropists who will make a tremendous contribution to a healthy community both today and in the years to come."
The Allied World Family Community Day will be rescheduled for later this year. For more information about volunteering opportunities in Bermuda, visit the website.
Read More About