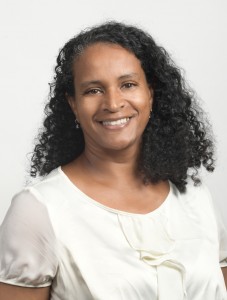 The Duperreault Fellowship, an endowment fund that supports the professional development of Bermuda residents working or studying in the field of substance abuse, today announced that Lisa Brewster has been chosen as the 2017 Duperreault Fellow.
Ms. Brewster's award will fund her studies for the Master's of Prevention Science degree at the University of Oklahoma.
Currently Programme Facilitator and Coordinator at PRIDE Bermuda, Ms. Brewster holds a bachelor of arts degree from Clark Atlanta University, Atlanta, Georgia, and certificates from Botvin Lifeskills Training, an evidence-based drug and alcohol abuse prevention programme.
"We are delighted to announce Lisa Brewster as our 2017 Fellow," said Chair Katherine Watson."During the application process, we were particularly impressed with Lisa's career objective of wanting to help change cultural norms in Bermuda associated with substance abuse.
"Her experience and recent training has prompted her to develop a holistic approach to tackling the substance abuse issue, and we feel there's great merit in this type of strategy."
The Duperreault Fellowship was established in 2004 when a $500,000 donation contributed by insurance veteran Brian Duperreault and his wife, Nancy, was supported by a $1 million donation from The ACE Foundation.
More information about The Duperreault Fellowship is available at www.duperreaultfellowship.org.
Read More About