Logic and the Bermuda Cricket Board [BCB] announced that the Logic Premier Division 'Player of the Week' is Vernon Eve of Southampton Rangers and the Logic First Division 'Player of the Week' is Kenny Phillips of Devonshire Recreation Club.
"In the match against Western Stars at St. John's Field Vernon took an incredible 6 wickets for only 6 runs from 7.4 overs. This enabled Southampton Rangers to secure their third victory of the year." the BCB said.
"Kenny bowled 7 miserly overs for only 14 runs taking 3 wickets to help restrict Somerset to 103 runs. This critical spell of bowling allowed Devonshire Rec to beat previously undefeated Somerset CC and take Devonshire to the top of the Logic First Division [leading Flatts by 11 points]."
Dennis Williams from Devonshire Recreation Club, Olatunji Tucker from Logic & Vernon Eve from Southampton Rangers SC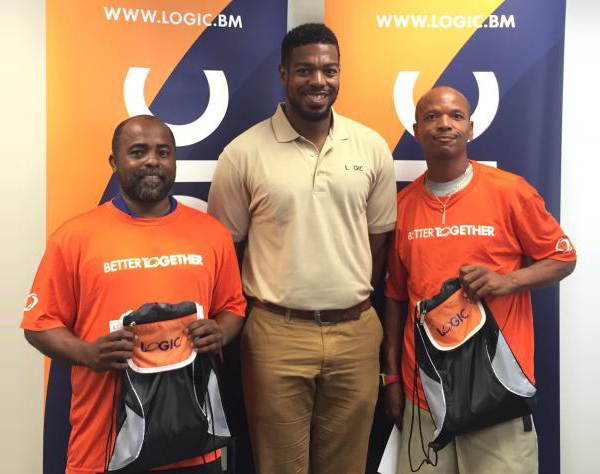 As at July 7th, the Logic 50 Overs Premier Division League standings are:
St. David's - 79
Bailey's Bay - 71
Rangers -49
Western Stars -31
Cleveland -29
Willow Cuts- 15
The Logic 50 Overs First Division League standings are:
Devonshire - 69
Flatts - 58
St. George's - 52
Somerset - 43
Warwick - 18
PHC - 6
Somerset Bridge - 2
The awards are the result of a partnership between Logic and BCB working to strengthen camaraderie and a family atmosphere through sports and communications.

Read More About