The 'Made to Fade' barbershop will celebrate its grand opening on Saturday, July 23, headed by owner and operator Deon Brangman, offering $5 haircuts and accepting donations on behalf of Big Brothers Big Sisters.
A spokesperson said, "The barbershop is owned and operated by Mr. Deon Brangman who has been cutting hair for over 10 years. He has recently hired two barbers to work with him at the newly renovated barbershop on Palmetto Road.
"Mr. Brangman thought it would be a good idea to give back to a charity that helped him whilst growing up. Being that he was once a "little brother" in the Big Brother and Big Sisters organization he thought it would be great to donate all proceeds from the event to the charity.
"By making all haircuts only 5$ we thought this would be a great opportunity for kids and adults to get their haircuts before the Cupmatch holiday next week. The store will be open from 7am to 7pm with all three barbers working around the clock. Guests are encouraged to make a larger donation to the charity if they so choose.
"We encourage all those looking to obtain an affordable haircut by skilled barbers whilst donating to a worthwhile charity to come out this Saturday."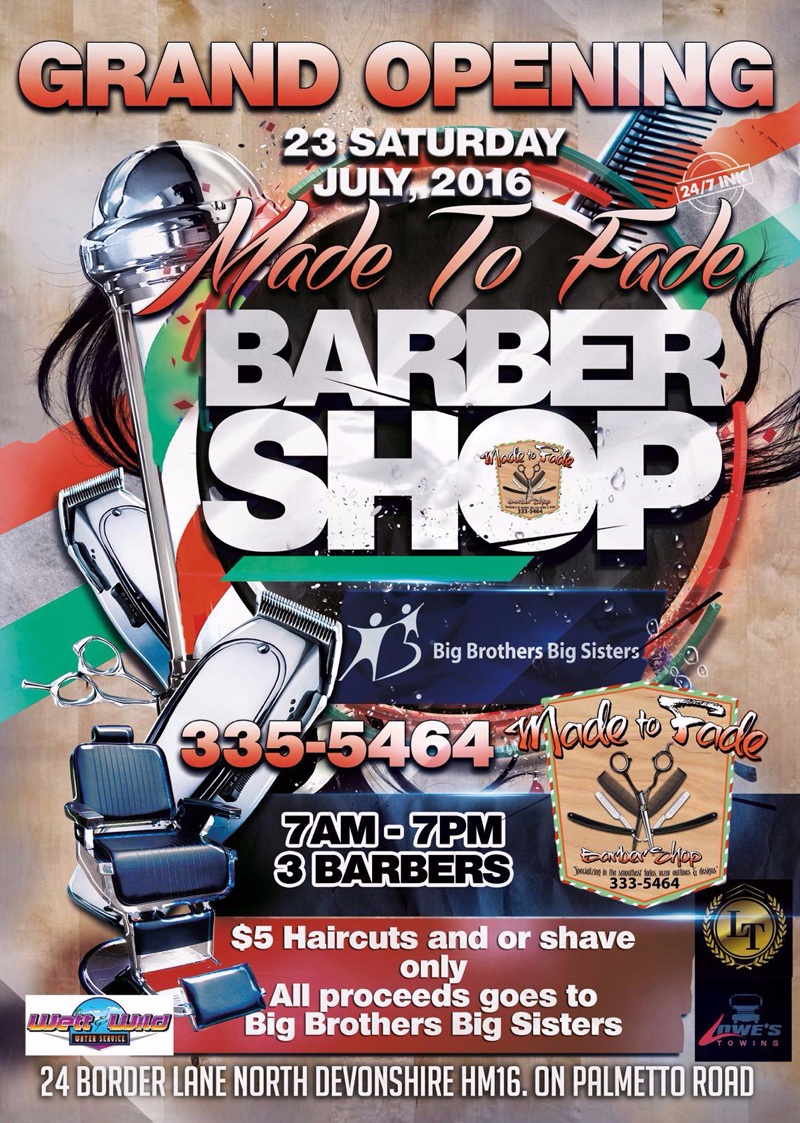 Read More About