The Bermuda Triangle FC U9s, coached by Marvin Belboda and Colin Smith and captained by Malachai Belboda, recently took part in the Disney Cup Soccer Tournament.
The team included Milo Morrison, James Cooper, Alexander Rymon-Lipinski, Isheanopa Hunidzarira, London Robinson, Daion Swan-Desilva, Rajun Cox, Kruze Pryce, Emeer Peets, and Tiago Correia.
A spokesperson said, "They were entered into the Gold Division at the Disney Cup Soccer Tournament for U9s by The Bermuda Sports Management Group, headed by Calvin Blakendale.
"The Bermuda team's first game was against Costa Del Este 1 of Panama, where Bermuda Triangle defeated the team 11-7. The next team played was WPA 06 Thunder of Florida; Bermuda Triangle beat them 4-3."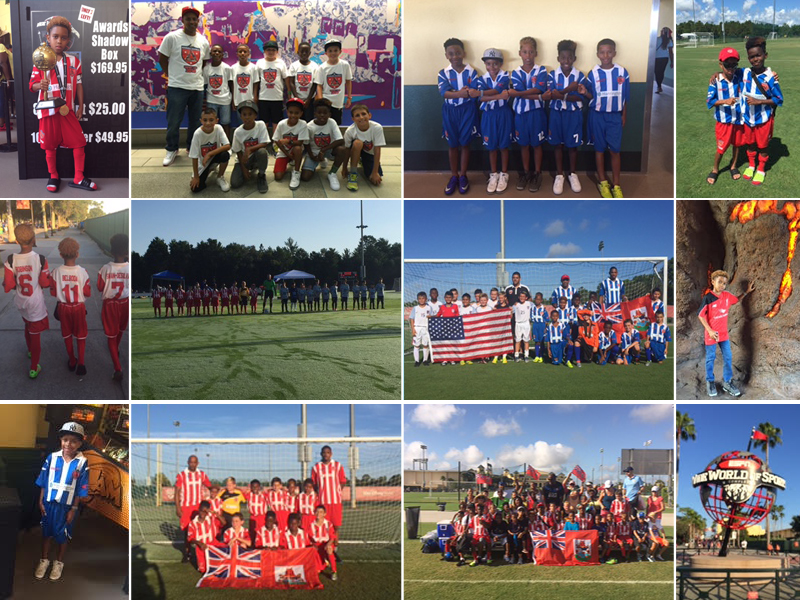 "The third game in the group stage was against GPS FL Elite 2007; Bermuda Triangle U9s defeated them 2-1. In the quarter finals, Bermuda played Costa Del Este 2 and defeated them 7-2.
"Next was the semi-final game, where Bermuda Triangle won 5-4 on penalties against GPS FL Elite.
"The finals were held on Sunday, July 17. Bermuda Triangle FC played Florida Rush in a match that saw Bermuda score two goals in the last 90 seconds to win the Gold Division 5-4.
"Each and every player scored at least one goal throughout the entire international tournament. It was an excellent showcase of their skills and sportsmanship that was shown by the entire young Bermuda team who represented Bermuda well."

Read More About