[Written by Don Burgess]
Ceci Wollmann finished 34th in her first Olympics. The talented teenage sailor had originally targeted the Tokyo Olympics in 2020 but surprised everyone by qualifying for the Rio Games. Wollmann was 32nd in both laser radial races today and did not qualify for Monday's medal race.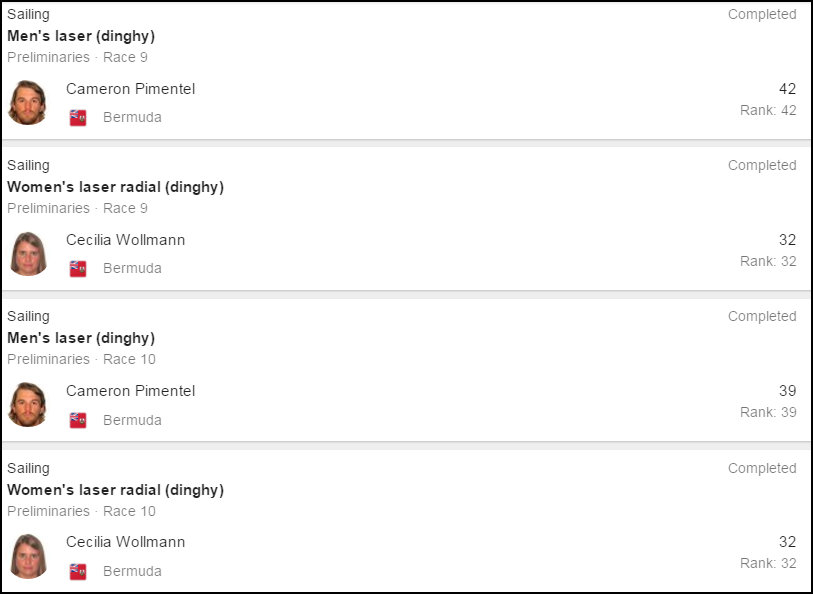 Heading into the finals, Marit Boumeester of The Netherlands leads the 37-boat fleet followed by Denmark's Anne-Marie Rindom and Ireland's Annalise Murphy.
Cameron Pimientel, sailing in the 46-boat laser fleet, finished 41st. He was 42nd and 39th in the ninth and 10th races respectively.
Croatia's Tonci Stipanovic leads the competition heading in to Monday's medal race followed by Australia's Tom Burton and Sam Meech of New Zealand.
The overall fleet rankings of the women's laser radial are here [PDF] and the men's laser are here [PDF].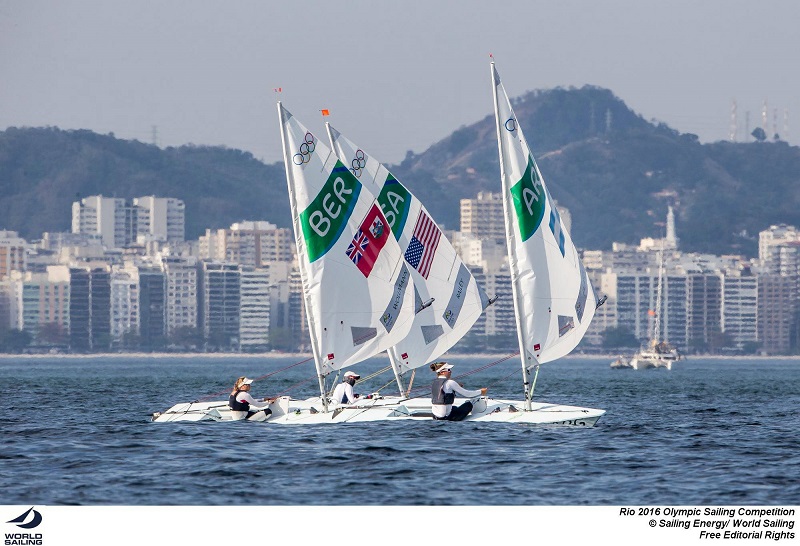 Read More About