Bermuda's Shelley Pearson finished fourth in this morning's women's single scull rowing C final, recording a time of 7:34.41 in her final race of the 2016 Olympic Games.
Pearson — the first female rower to represent Bermuda — advanced to the quarter-finals after finishing third in her heat on August 6th; she then finished 4th in the quarter-finals on August 9th which placed her in the C/D semi-finals.
On August 12th she placed 2nd in the C/D semi-finals, and she wrapped up competition at these Games with her 4th place finish in the C Finals this morning, which places her 16th overall.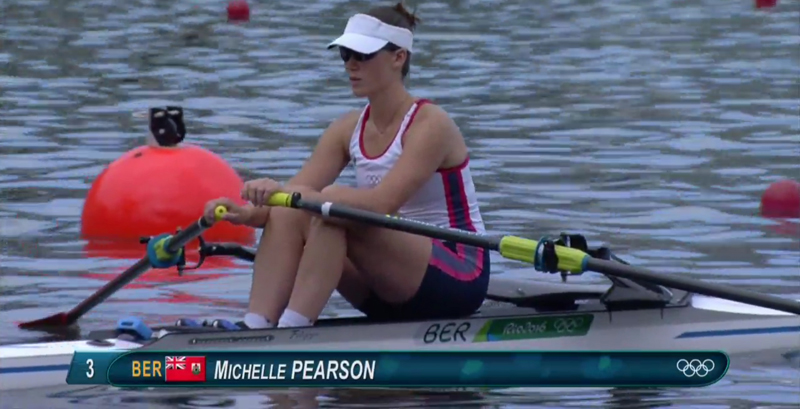 Pearson is part of our 8-strong team that is representing us in five different sports, joining sprinter Tre Houston, long jumper Tyrone Smith, swimmers Julian Fletcher and Rebecca Heyliger, sailors Cameron Pimentel and Ceci Wollmann, and triathlete Flora Duffy.
Kim Brennan of Australia won the gold medal, Genevra Stone of the United States won silver, and Jingli Duan of China claimed the bronze. The final rankings of the 2016 Olympic women's single scull rowing are below.


Read More About