[Written by Don Burgess]
Shelley Pearson stroked her way to a second place finish in her semi-final C/D heat today to advance to the women's Olympic single sculls C Final on Saturday.
Pearson — rowing in lane three — was third at the 500 metres mark, trailing both Sanita Puspure of Ireland and Felice Chow from Trinidad and Tobago but by 1,000 metres she had passed the Caribbean rower.
Results via the Olympic website: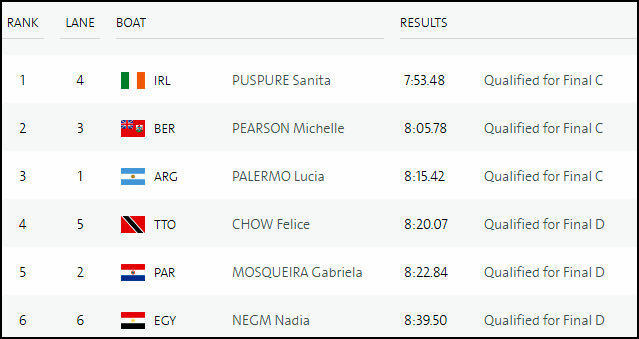 Pearson, who gets stronger over the second 1,000 metres, would leave no doubt about securing one of the three coveted spots to reach the C Final as she finished in 8:05.78 – 12 seconds behind Puspure but nearly 10 seconds ahead of third place Argentina's Lucia Palmero. Chow faded to fourth in a time of 8:20.07.
Pearson is scheduled to compete for the final time at the Rio Olympics at 10.00am on Saturday. The C Final is for the rowers to be placed 13th to 18th.
She will be in lane five and will be competing against athletes from Argentina, Sweden, Ireland, Lithuania and South Korea.
Screenshots via the BBC app: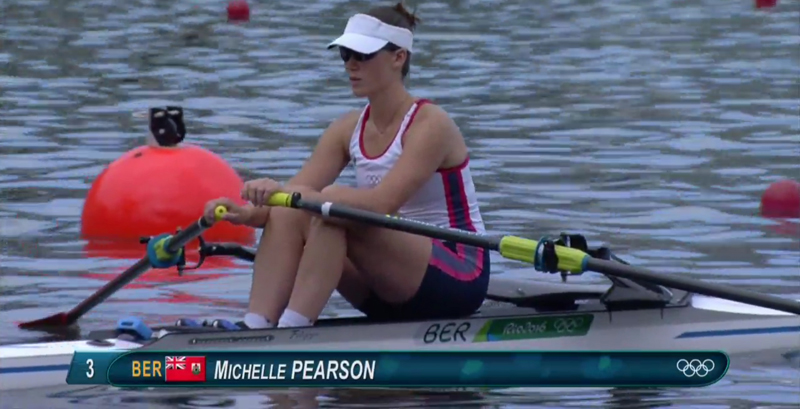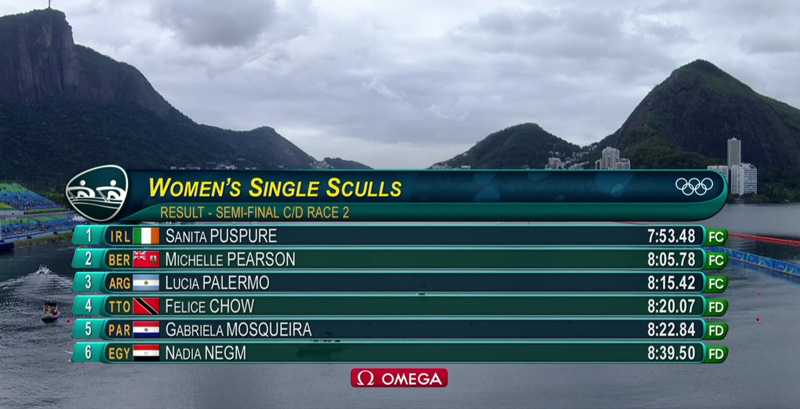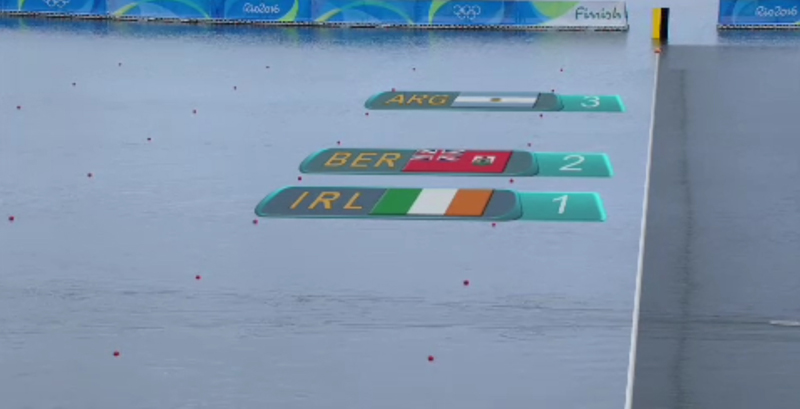 Read More About