PechaKucha Bermuda is getting set to host its 16th edition tomorrow [Aug 18] at the Rumbar located below Victoria Grill on Victoria Street, with doors opening at 6.00pm and the event getting underway at 7.00pm.
The event will serve as a fundraiser for The Chewstick Foundation, with a cover charge of $20 per person; children are free.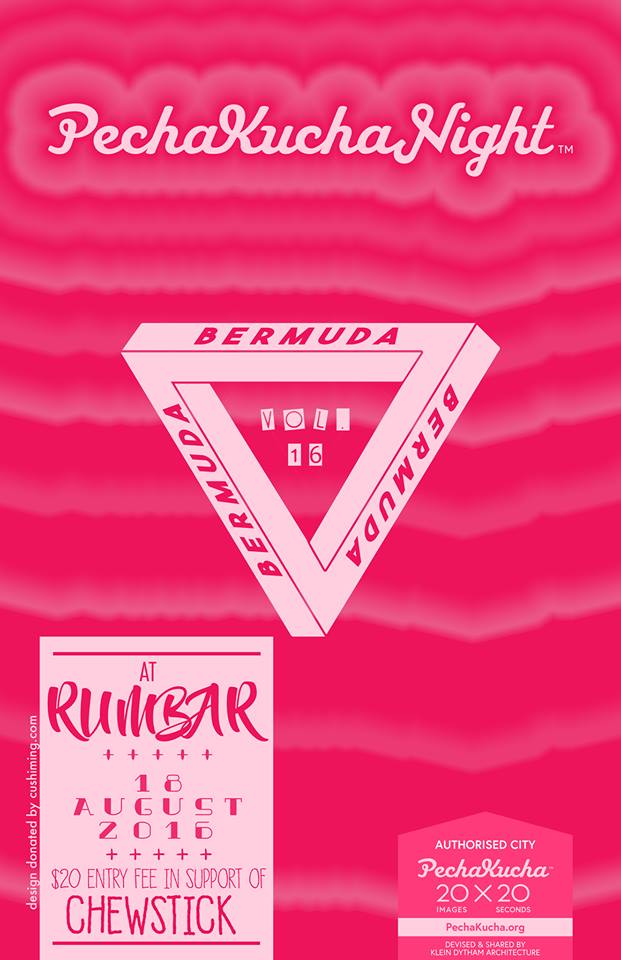 A spokesperson said, "Pechakucha Bermuda Nights are a simple, effective and entertaining way of telling a story or idea. Each speaker shows 20 images to accompany their presentation, each image the speaker can only speak for 20 seconds.
"Therefore the presentation is only 6 minutes and 40 seconds in total. Since there is no pausing or going back, speakers have no choice but to keep to their allotted time.
"Following each presentation is a 3 minute 20 second question and answer session where the audience has the opportunity to ask the presenter questions."
There will be eight different speakers who will speak on a subject they are passionate about. The presenters will include Jewel Landy [To Smile Or Not to Smile]; Luke Kesseram [Measuring the Height of the Global Economy]; Louis Gallipeau [Diversity in electronic music]; Lamar Dolcy [Parallels between Pedagogy and Personal Training]; Larry Mussenden [Bermuda CSI]; and Nana Turkson [Ghana – The Country, History & Culture].
Organiser Nicky Gurret said, "For sure the night will be thought provoking and entertaining at the same time. A night not to be missed!"
Read More About
Category: All, Entertainment