PechaKucha Night Bermuda will be held on Friday, November 4 at the St. Georges Cricket Club from 6.30pm to 9.30pm.
PechaKucha Nights presentation format is where each speaker shows 20 images, each for 20 seconds. The images advance automatically, with speakers talking along to them as they scroll. Since there is no pausing or going back, speakers have no choice but to keep to their allotted time. Following each presentation is a 3 minute 40 second Q&A session with the audience.
Doors open at 6.00pm and dinner is available to purchase. This Pechakucha Night takes place at St. George's Cricket Club during Entrepreneur's Week in conjunction with BEDC. Admission is free and all are welcome.
Presenters will include Kristen White – "My Crazy Love Affair"; Genelle John – "My path to Entrepreneurship and how "natural" became a thing"; Aderonke Bademosi Wilson – "Through the Lens of Appreciation"; Chrisanthi Bartley – "Scribbles – Moving Outside the Box"; Kim Dismont-Robinson – "An Island So Long Unknown: Bermuda's Literary Arts"; Carla Saunders Zuill – TBT; Jeannie Nikolai – "Something is Rotten in the State of Denmark"; Lara Smith – "Capturing memories that last a lifetime"; and Mishael Paynter – St George's Cricket Club.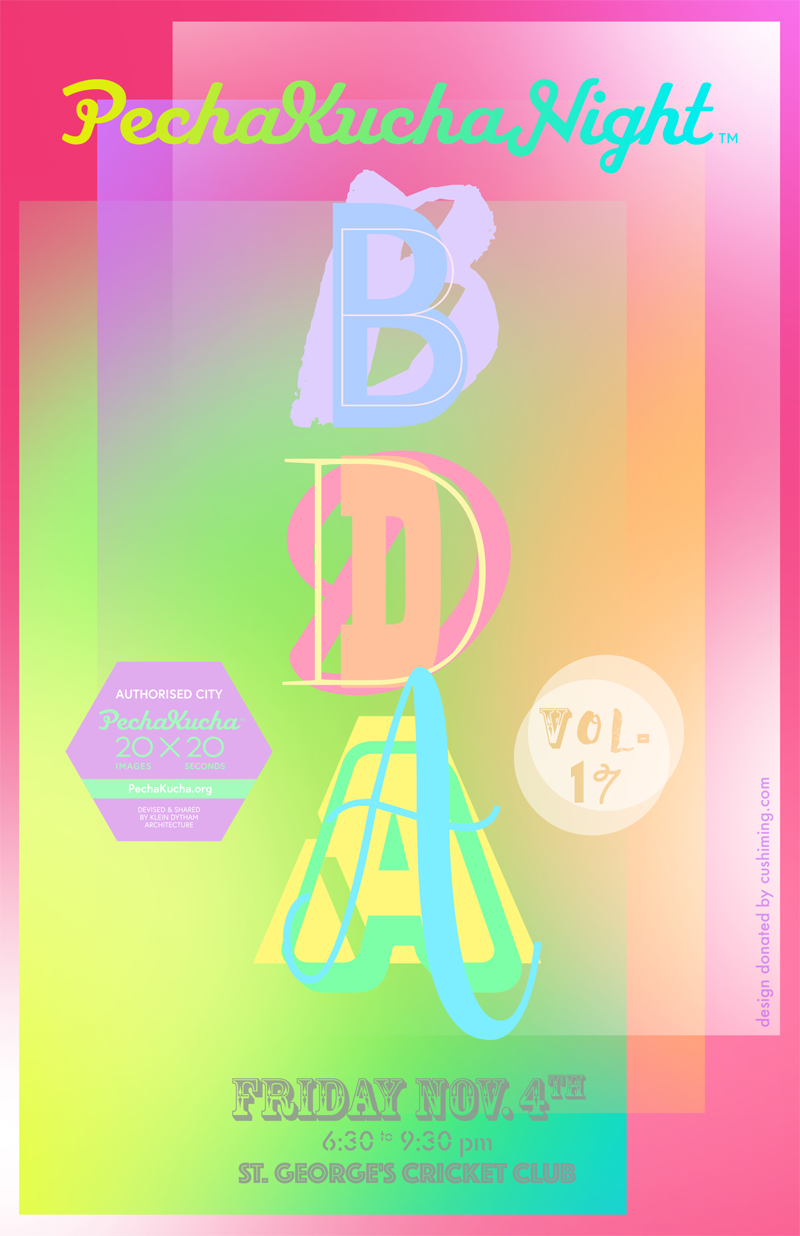 Read More About
Category: All, Entertainment