A young talented Bermudian has just completed a rewarding Summer Internship Program at real estate company, Rego Sotheby's International Realty [Rego SIR].
Teenager Kyle Croke, a student at CedarBridge Academy, completed the eight-week program in style with impressive contributions made throughout the company this summer.
Danielle Spurling, who along with Ben Rego help lead the Summer Internship Program, said: "Having Kyle here this summer allowed me to not only teach and mentor him in the field of commercial real estate but he was invaluable in assisting me with my day to day tasks including photo taking, writing property descriptions and assisting with property tours/visits.
"Real Estate is a great, dynamic field for a young Bermudian to have experience with as there are so many moving parts and so many different roles to be in from reception to marketing, residential to commercial and more. We all make up a team of unique individuals with a broad spectrum of knowledge in the Bermuda market as well as the international scene."
Cathy Albright, Shawn Brown, Jean Astwood, Ziria Noriega-Steinhoff, Ben Rego, Danielle Spurling, Kyle Croke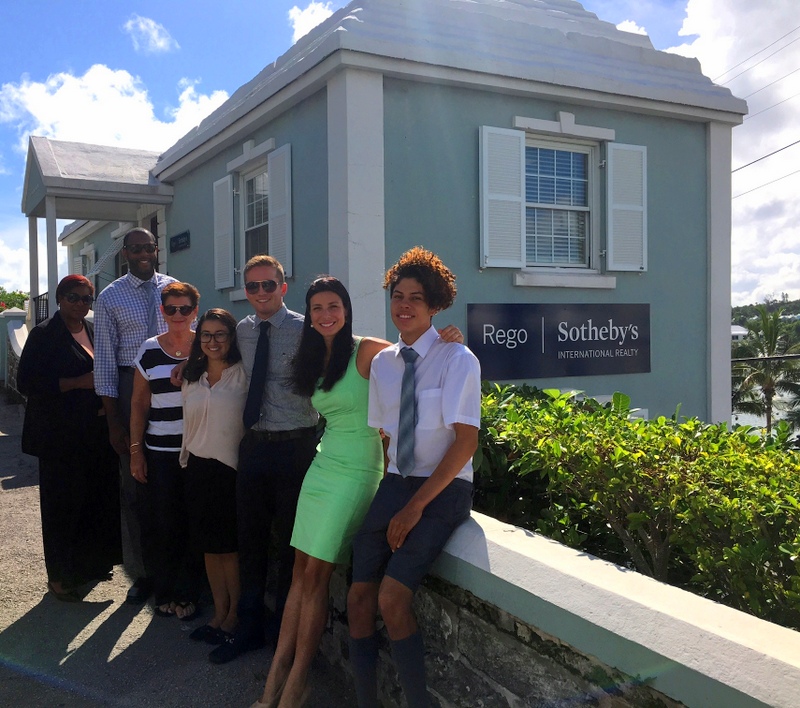 Kyle knows that the door is open for a future for him with the company, as recent graduates of the Summer Internship Program have taken on full-time roles with Rego SIR upon the completion of their studies.
"My experience at this premium company was one I will never forget," Kyle said. "The opportunity to work with many unique individuals and in diverse departments that make this prestigious company run was a blast. I developed many new skills, met new people and learned different aspects of the real estate business that I didn't know about before."
"Kyle quickly became an invaluable member of the team," said Ben Rego. "He spent the summer rotating in various departments including Marketing, Commercial Real Estate, Professional Services, Rentals, as well as with our Administration Team.
"Learning about how a business is run from top to bottom all while furthering his passion for real estate is what makes this such a rewarding program to be involved with for all of us here at Rego SIR."
In summing up the experience, Kyle said: "This summer was a crazy, hectic, entertaining and fun one. If I had the chance to redo this whole experience again, I'd do it and not change a thing. Thank you so very much for the opportunity!"

Read More About