Fifty years after enjoying their honeymoon in Bermuda, Carol and George Teasdale of New York returned to the island this week to celebrate their 50th wedding anniversary.
Bermuda Tourism Authority [BTA] Chief Product and Experiences Development Officer Pat Phillip-Fairn presented a commemorative plaque to Mr and Mrs Teasdale to mark the couple's 50th wedding anniversary and their fourteenth visit to Bermuda.
The couple arrived this week on the Anthem of Seas cruise ship, completing their fifth visit by sea, in addition to their nine visits to Bermuda by air.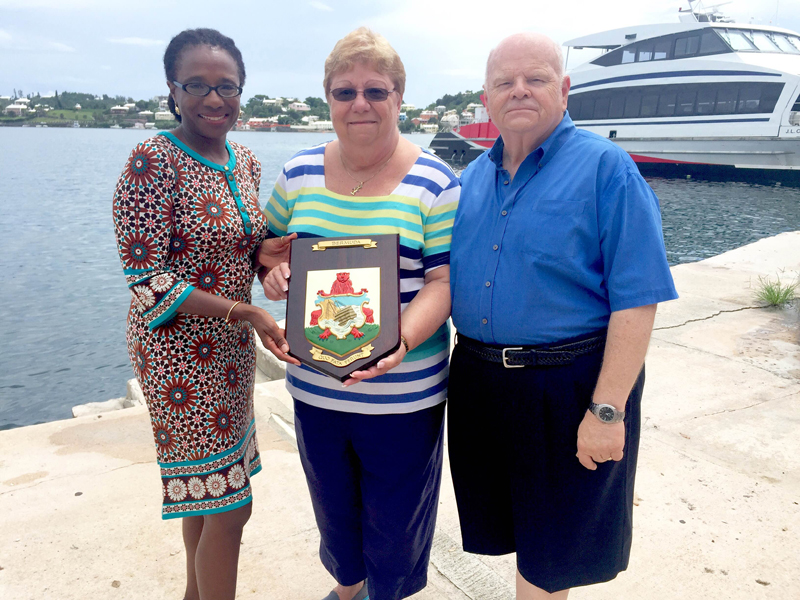 The Teasdales were here in June of this year with their children to celebrate Mr Teasdale's 72nd birthday.
This past summer they stayed at Grotto Bay Beach Resort, and over the years have been guests at establishments including Pompano Beach Club, Bermudiana and Club Med.
They first visited in 1966 for a romantic honeymoon [photo below] and this week, 50 years later, they returned to recapture the magic.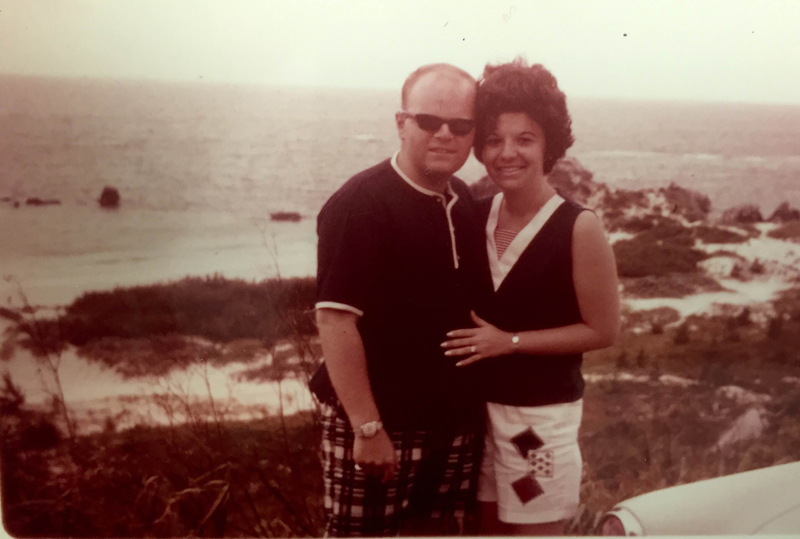 "Our team at the BTA is having a lot of success attracting younger travellers, but even with more youthful age groups we will always have a special place in our hearts for repeat visitors like the Teasdales," said the BTA's Pat Phillip-Fairn. "
"Some people fear pursuing younger, first-time travellers means the BTA will forget about repeat visitors. Nothing could be further from the truth.
"The Teasdales – and indeed the Bawduniaks and the Ingermans who I met earlier this year – are all proof that the love for Bermuda remains strong in the hearts of so many, even after many decades. The plaque was one small way for us to pay tribute to the Teasdales and all Bermuda loyalists."
The Ingermans, who have been visiting Bermuda for three decades, pictured at Elbow Beach: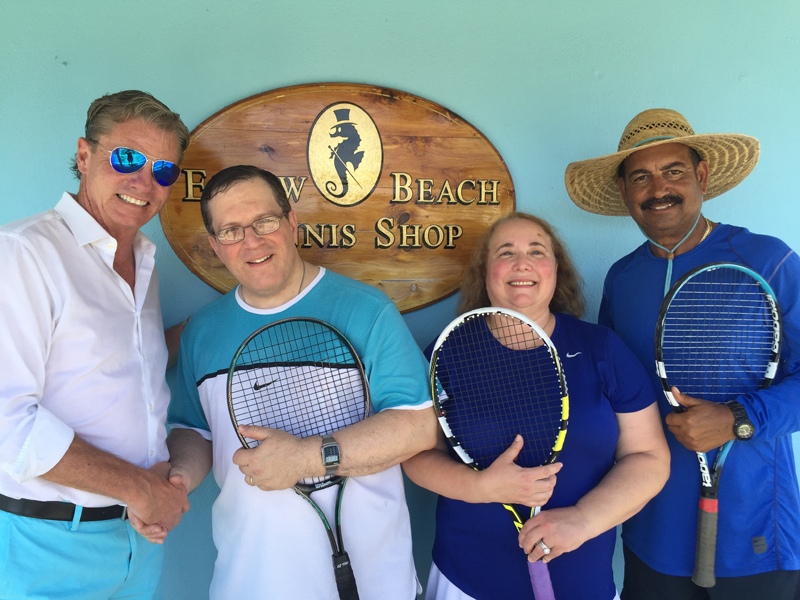 The BTA said, "Visitor arrival statistics show large growth in visitors under the age of 45 thus far in 2016, while at the same time, visitors older than 45 have not regressed at all. Demographic information is available for viewing on the BTA's corporate website in its quarterly visitor arrival reports."

Read More About