Port Royal Golf Course is introducing a fall season golf special six-month membership offer, and offered free memberships to four juniors that participated in a recent tournament in conjunction with the launch.
The juniors to be offered the memberships include Jackson Scott [age 16], Tyler Emery [age 13], Genevieve Bradley [age 12], and Samson Douglas [age 16].
A spokesperson said, "Ironically, the fall/winter months are ideal for golf in Bermuda and it is anticipated that those persons who frequent the golf course during this period will appreciate this great offer and the opportunity to play golf regularly on one of the best public golf facilities in the world.
"In conjunction with this launch, Port Royal Management are pleased extend six month golf memberships to four junior participants of the Red Laser Junior golf outreach which took place over five weeks during the summer.
"Thanks to Joe Calauro of Red Laser, Kim Swan Port Royal Golf's Teaching Pro, was able to identify four keen juniors who are able to compete alongside adults with aim being to provide them the opportunity for greater tournament exposure and a bona fide connection with a world class golf course."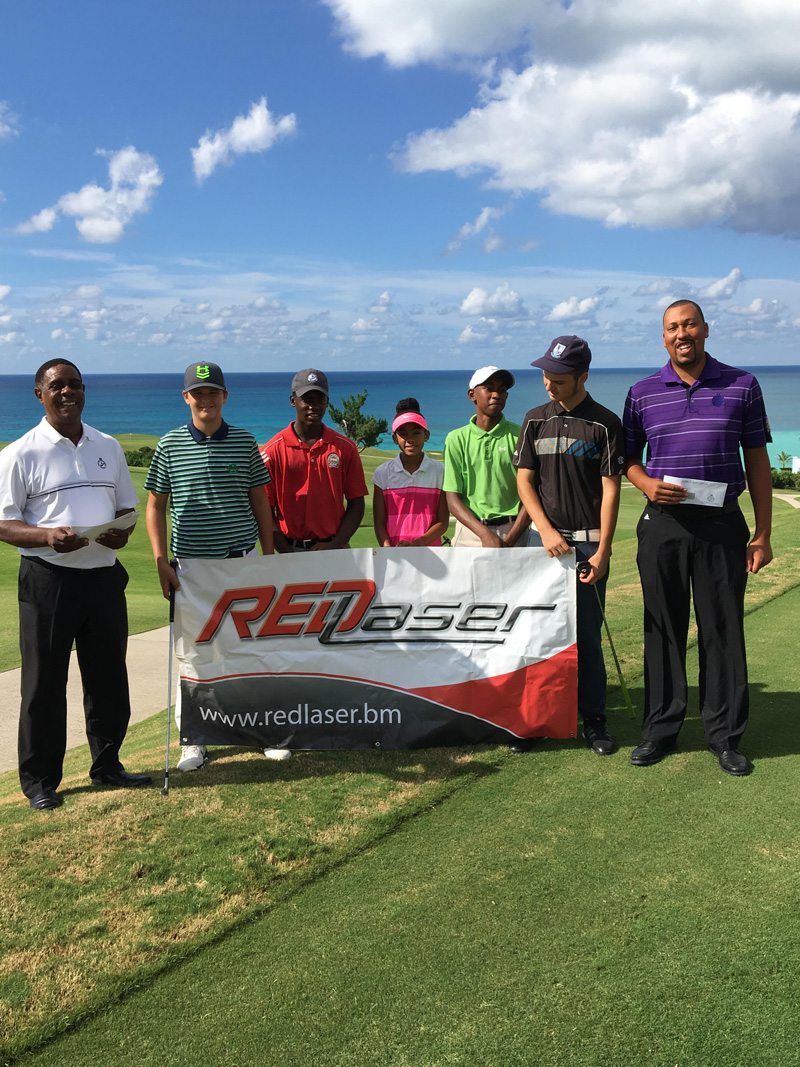 "The four juniors selected Jackson Scott [age 16], Tyler Emery [age 13], Genevieve Bradley [age 12] and Samson Douglas [age 16] who will now join Kenny Leseur Jr [age 12] and have the option of competing in Port Royal tournaments.
Greg Maybury, Port Royal Director of Operations expressed delight in celebrating that the good work of the Red Laser Junior Outreach and the hard work of the juniors has not gone unnoticed, saying "we at Port Royal are pleased to help the juniors get further exposure."
Organizer, former PGA European Tour Pro, and current Teaching Pro at Port Royal Kim Swan said, "It is gratifying to see these young people progress here at Port Royal – they are all working hard at their golf games and allowing me to pass on the knowledge I have amassed all over the globe.
"We had a great junior golf outreach and worked with wide variety of junior golfers – some experiencing golf for the first time.
"It is important to recognize the hard work of the juniors – we note that this summer with pride the development in golf of Port Royal Junior Member young Kenny Lesuer age 12 years, who represented the Bermuda Junior Golf Association in Scotland & Florida and also received an elite athlete award to attend a golf camp in South Carolina.
"While Kenny traveled representing Bermuda this summer, Samson Douglas made a name for himself, with a commendable practice regime.
"Samson was recognized as the most dedicated junior golfer within the Red Laser Junior Outreach Program and in doing so, has developed a powerful golf swing with many Ben Hogan like characteristics."
"Port Royal Golf Course invite the golfing public to consider the six months and seize the opportunity to become a part of one of the finest public golf courses in the world."

Read More About