[Updated] The Bermuda Industrial Union [BIU] is hosting their annual Labour Day Banquet this evening [Sept 2], with BIU President Chris Furbert serving as the guest speaker, marking the first time in the 35 year history of the banquet that a BIU President served as the keynote speaker at the event.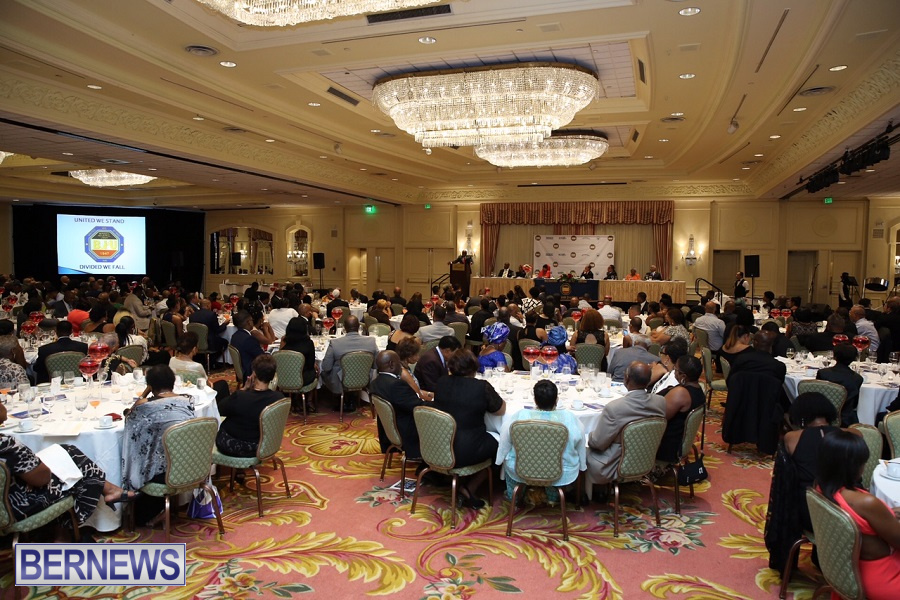 In addition to the  Banquet, other events scheduled for this year's Labour Day celebrations the Pre-Labour Day Gathering at Shelly Bay Beach on Sunday afternoon [Sept 4], and the annual Labour Day Race and Walk and Labour Day March on Monday [Sept 5].
On Monday, the race and walk will kick off at 8:30am from BIU Headquarters, and the Labour Day March will also start at BIU Headquarters, and is set to get underway at 11:30am after Labour Day Greetings have been shared by various trade union leaders.
Update: 42-minute live video replay of Mr Furbert's speech:

Read More About