BIAS has announced that it will offer global stock trading for $6.95 [plus two cents per share] through its newly launched Freedom Trading securities internet trading platform.
A spokesperson said, "This will be less than half the cost of the most competitively priced internet trading platform on the island and in line with the cost of using US based discount brokers.
"Freedom Trading allows investors to trade securities via smart phones such as the IPhone or Samsung's Galaxy as well as through traditional computers, laptops and iPads.
"The Freedom Trading platform provides 24/7 execution on securities listed in markets around the globe at the lowest possible market price at the fastest possible trading speed."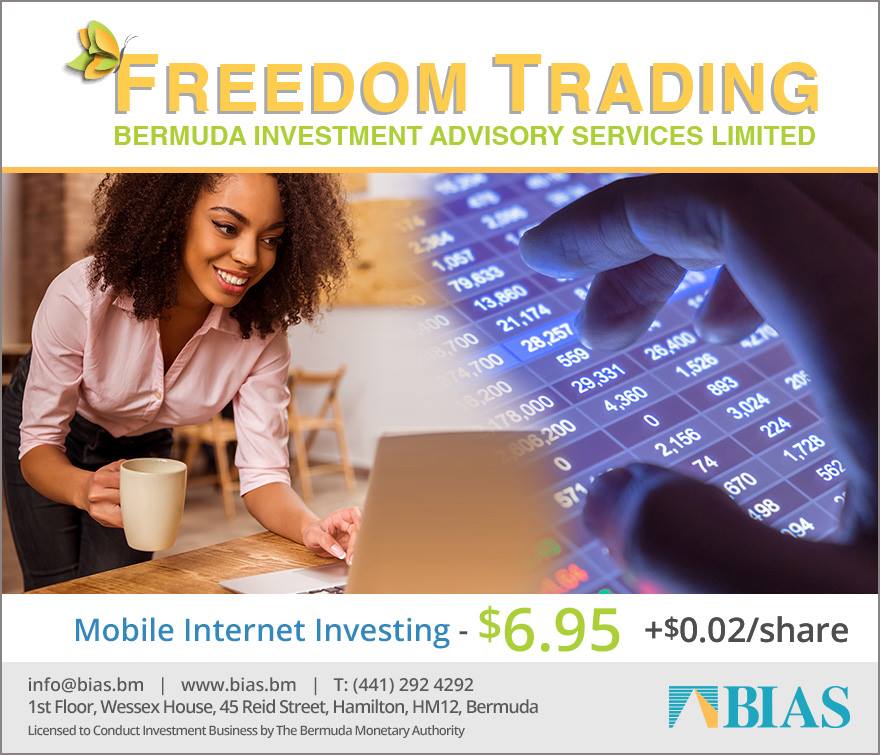 Chief Executive Officer Robert Pires said, "I am a technophobe although we at BIAS have always strived to offer high touch service capabilities to our clients through the most advanced technologies available in the securities markets.
"If I can trade on this mobile platform, anyone can."
"Although pricing at $6.95 plus 2 cents per share will be the most competitive pricing on the island, Pires stated that pricing could drop to one cent per share for very large account holders. The account minimum is $25,000.
"In addition to low cost execution, Freedom Trading provides news, market data, research papers, and technical charts."
"We've hired Alistair Melvin to assist us in launching this product and he is available to provide educational support as well as administrative support in gathering and submitting compliance documentation."
"Pires went on to say that existing BIAS clients would be offered the new trading platform for free until October 30. Transfers in from other island based internet trading platforms would also be given up to 30 days free trading until October 30.
"Alistair Melvin may be reached at freedomtrading@bias.bm or by phoning 298-5690."
Read More About