Freisenbruch-Meyer Group's offices were open for business as of 9.00am today [Oct 14], remaining open until 5.00pm to assist their clients with any claims resulting from Hurricane Nicole.
A spokesperson said, "Our offices will also be open for business tomorrow, Saturday October 15th, 2016 from 9am to 5pm. Freisenbruch-Meyer Group will be working diligently over the next few days to ensure our clients are adequately indemnified for their losses.
"We have an outstanding claims team in place and prepared for all levels of damage. While we are unable to speak to the number of claims at this time we can confirm that our loss adjusters are currently visiting sites throughout the island.
"If you would like to report a claim or have any questions, please contact us on 296-3600, e-mail claims@fmgroup.bm or download or EClaims App, which is available for iPhones and Andriod devices."
For our ongoing live updates on Hurricane Nicole click here, and for all coverage of Nicole click here.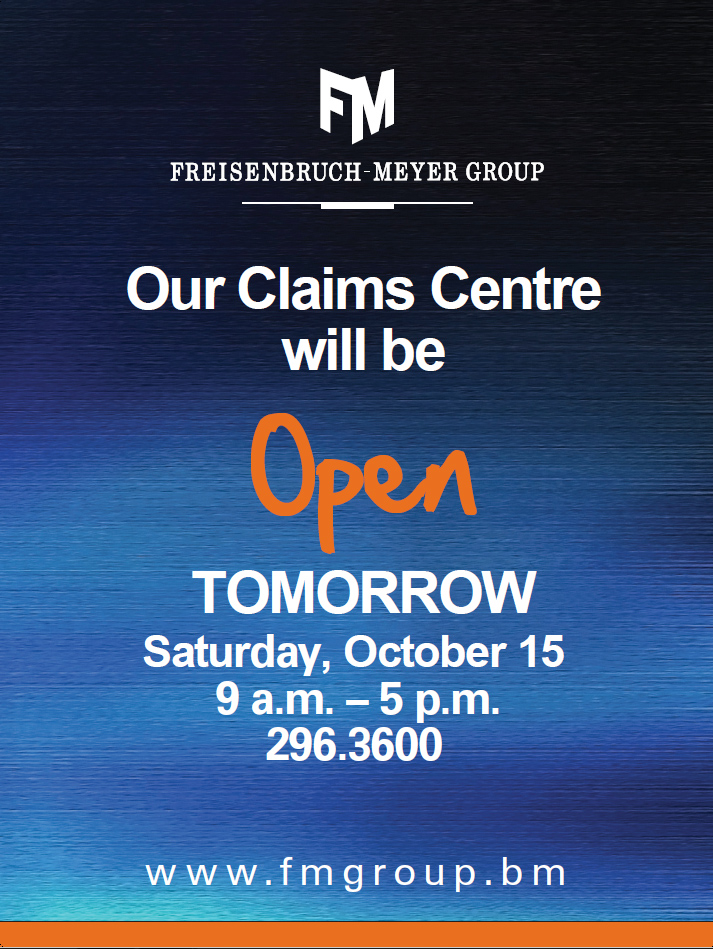 Read More About