Modblu Boutique recently held its official grand opening event, with a number of people in attendance, including Premier Michael Dunkley and a long line of customers.
Owner Kristen Carreiro said, "The grand opening was a huge success. We had a great turnout for the night, which I was so grateful for as I know there were a ton of events on island that night.
"Burrows & Lightbourn sponsored us, which was so lovely – we served prosecco and rose, which they supplied. We also had a prize draw throughout the night.
"Customers who made a purchase could pull a paper from a bowl and it had discounts ranging from 5-20% off and free gifts from our boutique and gift certificates and goods from other local retailers."
Premier Dunkley, Makayla Latham, Miss Bermuda Alyssa Rose & Tyasha Kandassamy: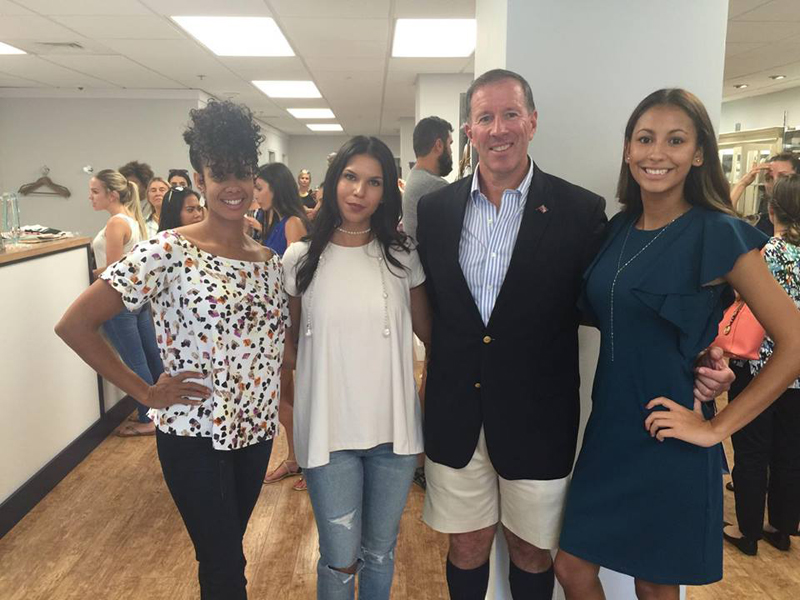 "I think it is so important for businesses to support one another. There is room for everyone – we all have our own aesthetic and so long as we stay original and true to ourselves, I believe we can bring variety to the island; consumers want to buy Bermuda, we just have to make sure we give them the right choices.
"Sportseller, ESC's Escape, Sunglass & Watch Shop, 1609 Designs, Soiree Bermuda, Salon Visage & Bang Bang Hair all gave gift vouchers or products and services towards my draw. I am so humbled and overjoyed by all the support I have received and I really hope everyone coming in the doors at Modblu are having a pleasant and happy experience."
Ms. Carreiro with Danielle Spurling and her colleague Rachel Correia: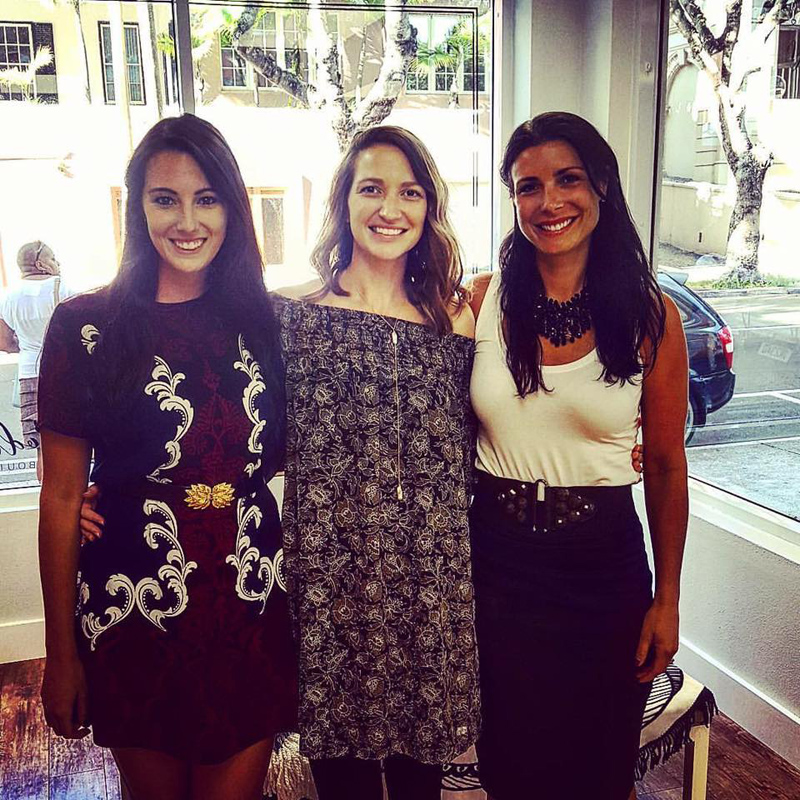 "I would love to send a special thank you to Burrows & Lightbourn, Sportseller, Sunglass & Watch Shop, ESC, 1609 Design, Bang Bang Hair, Salon Visage & Soiree Bermuda for their generosity of draw prizes and continued support and encouragement as a new entrepreneur.
"Premier Dunkley posted a photo on his Instagram quoting that two thirds of small business owners in Bermuda are female; I am so inspired to be one of them. Entrepreneurship is an incredible feat and I am so happy to not only be supported by others but to help inspire other females to pursue their passions too.
"I am living proof that in today's world, with the right support, women can hold a successful and passionate career but still get home in time to play, bathe, read a book to and tuck in their children."
Ms. Carreiro and Michael Branco from Innovation House: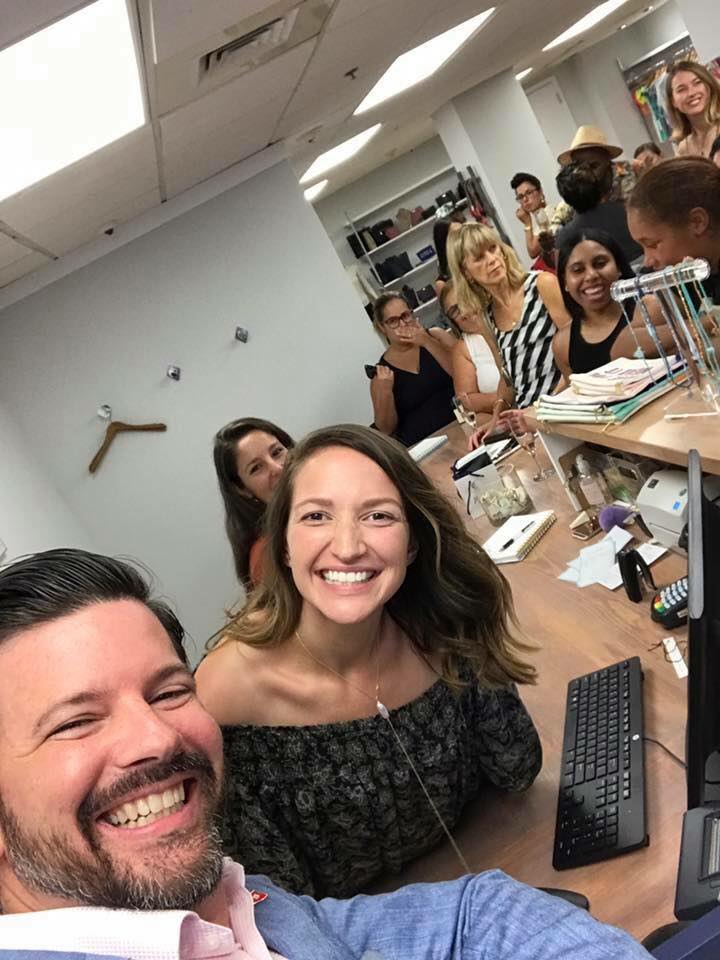 "Thanks again to everyone who came out and those who couldn't make it but yet still come by and show me support even if it's just to say hello and have a browse. I'm looking forward to continuing to bring consumers great products with awesome customer service.
"If anyone has any feedback, whether positive or critical, please don't hesitate to email me at info@modbluboutique.com."

Read More About
Category: All, Business, Entertainment, News, Style & Beauty