[Written by Don Burgess]
A night of mesmerizing storytelling will happen this Saturday [Nov 19] to raise funds for scholarships for The Berkeley Educational Society.
Tellabration is an international event happening around the globe every third Saturday in November.
The event brings together people with storytelling talents who will help delight the imagination while they mesmerize the audience.
Featured storytellers for Bermuda include Ruth Thomas, MBE, Michael D. Jones and Jennifer Waelzholz with Angelis Hunt and Katrina Moran as special student storytellers.
Bermuda will be one of approximately 400 official sites from around the wolrd to tae part in this event. Award-winning author and folktale connoisseur Florenz Maxwell introduced it to the island many years ago.
Sharing stories and memories is important to help pass on traditions and help preserve a culture.
Bermuda's Tellabration will help ensure that our legacies will be passed on through this spellbinding night.
The event begins at 8pm in the History Room at The Berkeley Institute. The cost is $15 and tickets are available at The Harbourmaster, at Berkeley, at the door and from Martha Bridgewater at 599-3723. This event is limited to ages 14 and up.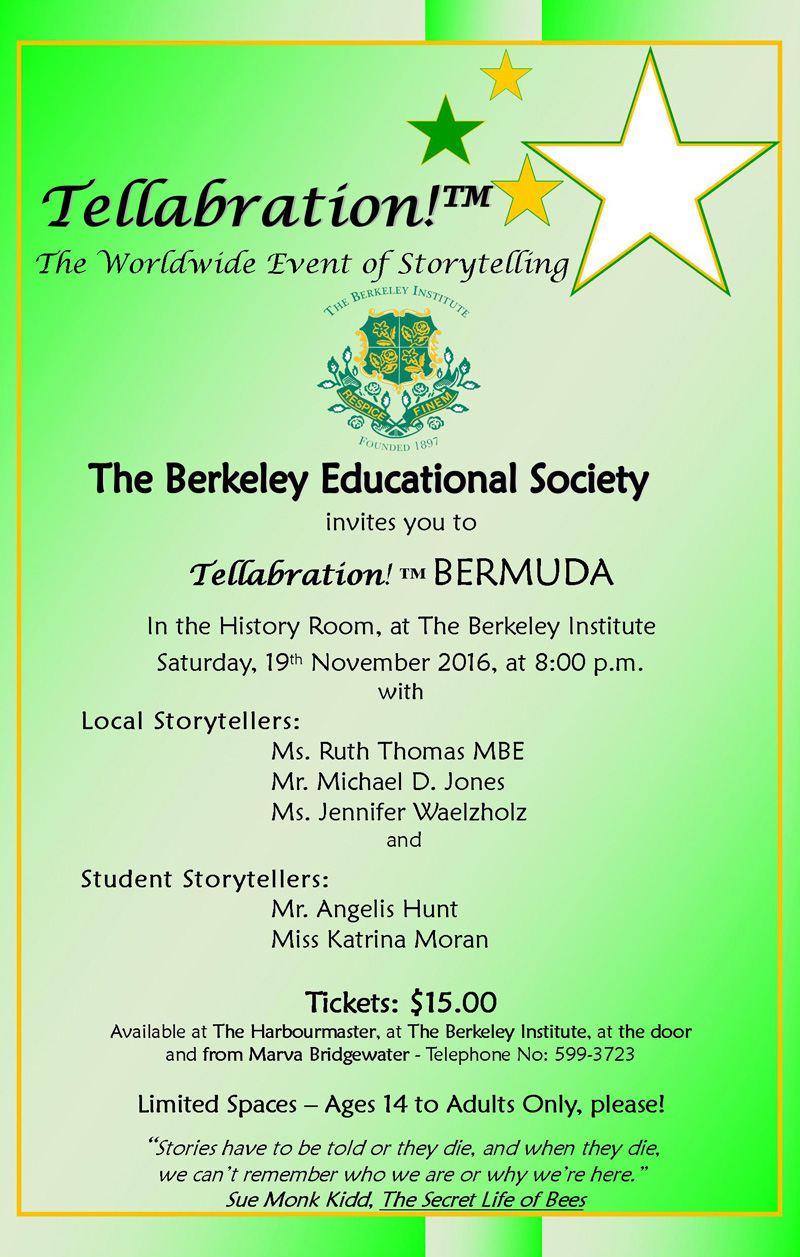 Read More About
Category: All, Entertainment