Bermuda's Flora Duffy has been featured on the cover of Triathlon Plus magazine, with their March/April 2017 issue featuring an interview with the World Champion where she "reveals her tactics and training."
The Bermudian triathlete has been outstanding on the international circuit, winning numerous international titles, including three world championships in one season: the ITU World Championship, the Xterra World Championship and the ITU Cross Triathlon World Championship.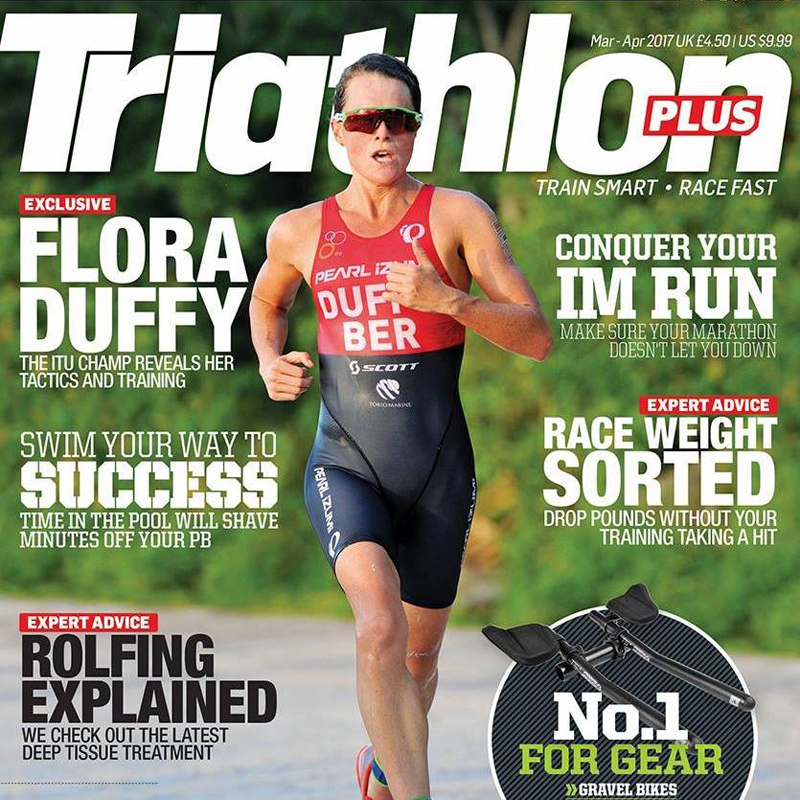 .
After winning one of her world titles, Ms Duffy said, "It means a lot to me to do this from Bermuda, we're a small little country and I love to represent them and put them on the map."
Locals will have the opportunity to watch our own world champion in action on home soil, as Bermuda is set to host three ITU World Triathlon Series events in 2018, 2019, and 2020, and Ms Duffy said it's going to be "incredible" racing on the roads of Bermuda.

Read More About