Earlier today [Feb 8], the Minister of National Security Jeff Baron presented the latest Cash Back for Communities recipient, Pathways Bermuda, with a cheque for $15,000.
Minister Baron made today's presentation to Pathways' Executive Director, Gita Blakeney Saltus. She was joined by the organization's Clinical Director Roger Trott and Recovery Services Administrator Rickeesha Binns.
Minister Baron with Gita Blakeney Saltus, who was joined by Roger Trott and Rickeesha Binns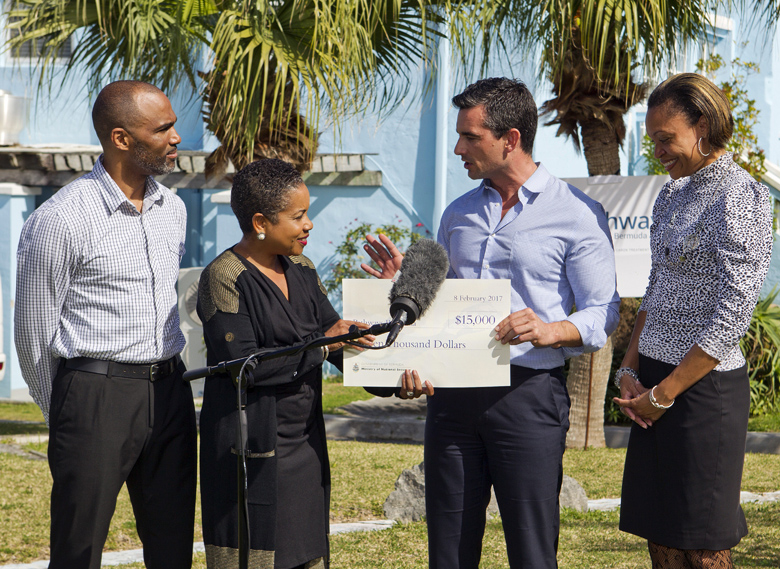 Minister Baron said, "As a community, it is important to increase our awareness and understanding about substance abuse. There are hundreds of Bermudians who have reclaimed their lives and who have been transformed through treatment and recovery.
"To highlight Pathways Bermuda's mission, their aim is to provide a holistic and compassionate environment so those affected by substance use and drug addiction can find a permanent path to recovery and healing.
"And the Government stands firmly in support of Pathways Bermuda and the important services they provide. In addition to expressing my support, I wish to encourage residents to do what they can to help Pathways Bermuda – either by donating to the organization or by volunteering their time."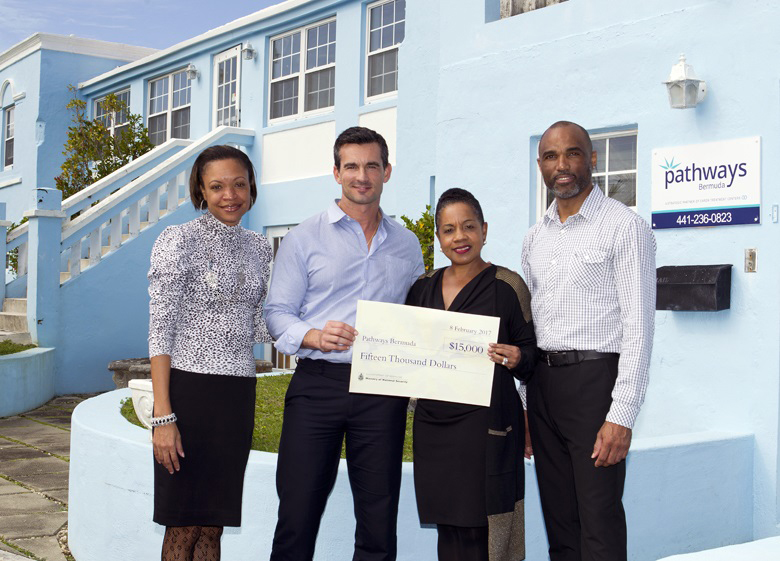 As a non-profit addiction treatment provider, Pathways Bermuda is dedicated to providing a permanent path to healing for those individuals and families in the community whose lives have been devastated by addiction.
Pathways Bermuda is focused on local services, programmes and the delivery of charity care where the need is critical. Established in 2007 as Caron Bermuda, the organization changed its name to Pathways Bermuda in 2014. It is a registered Bermuda charity.
The Cash Back programme is made possible through disbursements from the Confiscated Assets, whereby the proceeds of crime are provided to community organisations.
Read More About