Recently, the Minister of National Security Jeffrey Baron presented a cheque for $15,000 to Raleigh Bermuda as part of the Government's Cash Back for Communities programme.
"The public will be aware that the Cash Back programme is made possible through disbursements from the Confiscated Assets whereby the proceeds of crime are provided to community organisations. This latest donation took place at Raleigh's offices, located at 2 Midsea Lane, Hamilton," a spokesperson.
Minister Baron with Tina Nash, Kaywell Outerbridge and the members of Raleigh Bermuda.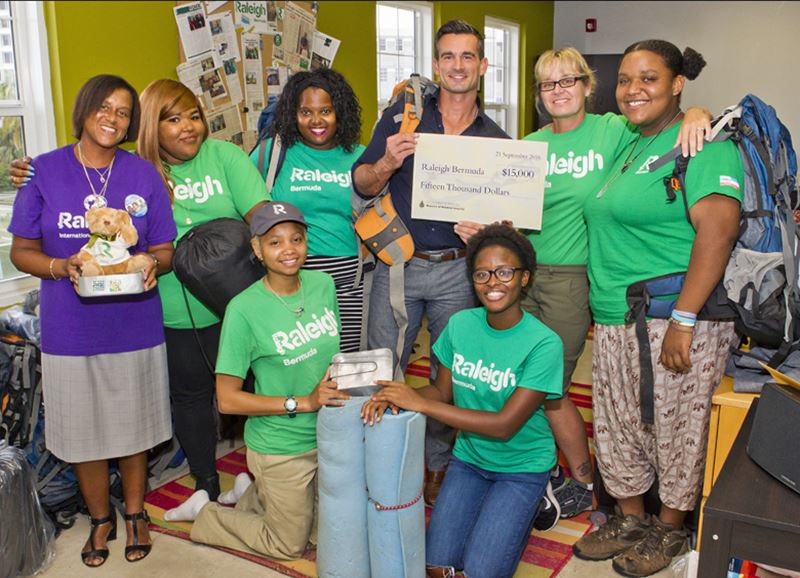 Following the presentation Minister Baron said, "The character-building and world experience provided by Raleigh is an excellent opportunity for our young people.
"Putting the proceeds of crime to work in a programme that inspires young men and women to be better citizens is exactly the kind of investment we need. This Government is determined to support young Bermudians in their positive lifestyle choices. Raleigh Bermuda does great work and we are proud to contribute to their development of the Island's young people."
Tina Nash, Executive Director of Raleigh Bermuda said, "Raleigh Bermuda is proud to be a recipient of the 2016 Cash Back for Communities Programme.
"This generous donation will allow us to continue our important work with young Bermudians between 17 and 24 who are looking for a change, a challenge and a way to transform their lives. Using overseas expeditions, local training, and ongoing coaching, we challenge young Bermudians to harness their full potential and develop skills for life.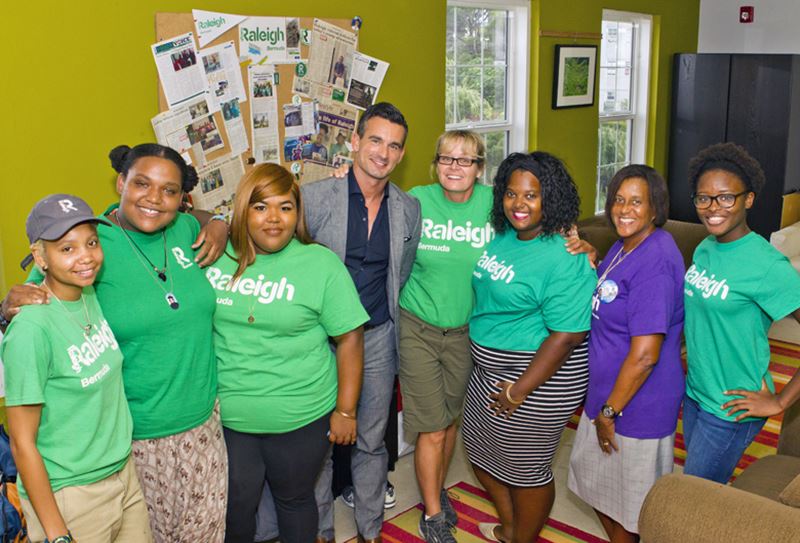 "Developing purpose, hope and belonging in our young Bermudians is at the heart of what we do and we are delighted that the Cash Back for Communities Programme has selected our youth development charity.
"Raleigh Bermuda's vision is of a Bermuda where Young People work together, regardless of social background and culture – challenged to raise their aspirations, supported to believe in themselves and inspired to be part of a global community active in making their world a better place.
"This generous donation will help us meet our vision to support our young Bermudians working on becoming the best version of themselves possible."
Read More About