Yesterday [June 5], the Minister of National Security Jeffrey Baron presented a $15,000 Cash Back for Communities donation to Somerset Cricket Club [SCC].
The Cash Back programme is made possible through disbursements from the Confiscated Assets, whereby the proceeds of crime are provided to community organisations.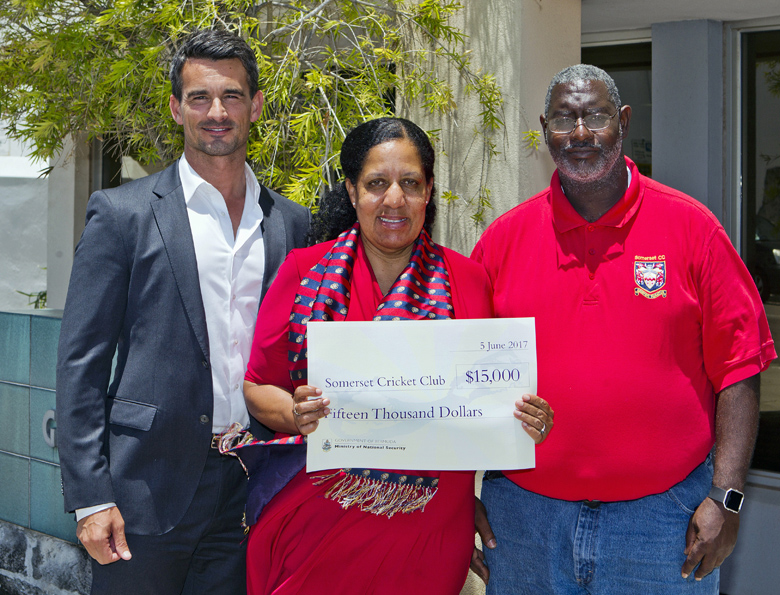 Minister Baron made yesterday's presentation to SCC President Alfred Maybury and SCC Secretary Dawn Simmons.
During the presentation, Minister Baron cited SCC's critical importance in supporting and developing Bermuda's young people through their various sporting programmes, stressing that Government was pleased toprovide financial support to SCC to aid in their club and community efforts.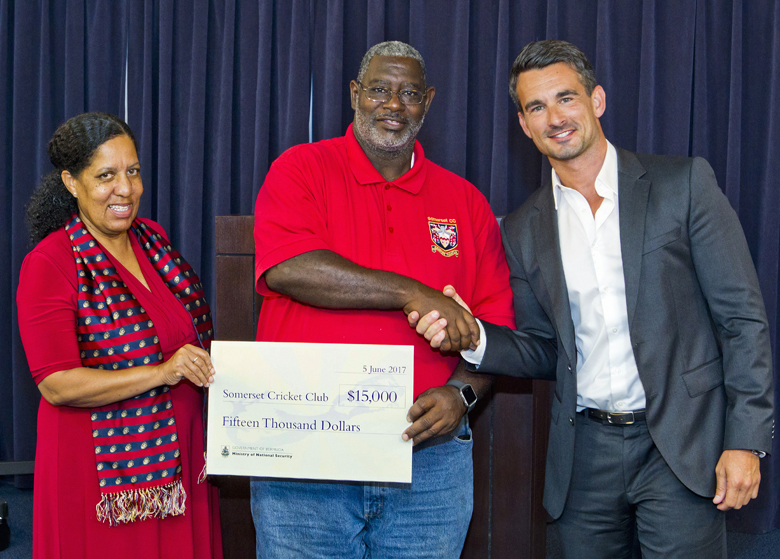 Mr. Maybury noted that while the public will be aware that SCC has historical significance as one of Bermuda's most iconic sports clubs, SCC also sponsors numerous social enrichment programmes, not just for young people, but also for seniors in the surrounding community.
Read More About