At approximately 2:45 pm today [Feb 1], the Bermuda Fire and Rescue Service received a report of a brush fire at two locations in Warwick in the areas of Spice Hill Road and Warwick Lane.
The first report was at the entrance of the Windreach property and the second was at #20 Warwick Lane.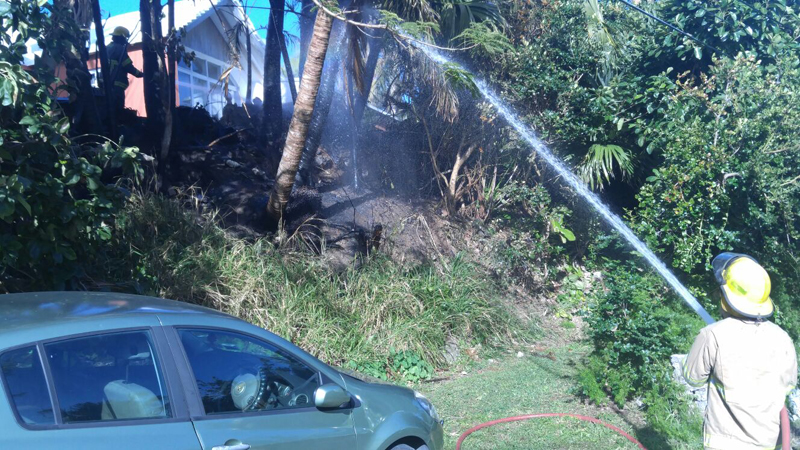 Fire Service spokesperson Staff Officer Delton White said, "The Bermuda Fire and Rescue Service responded to a report of two brush fires in the Warwick area of Spice Hill Road and #20 Warwick Lane.
"The Fire Service responded with 3 vehicles and 11 personnel. On our arrival at Warwick Lane we found two areas of brush on fire, one approximately 50 feet by 20 feet and the other approximately 20 feet by 20 feet, both in close proximity to the residence of the address.
"Fire personnel quickly proceeded to begin extinguishing the fire to prevent damage to the house and a nearby vehicle.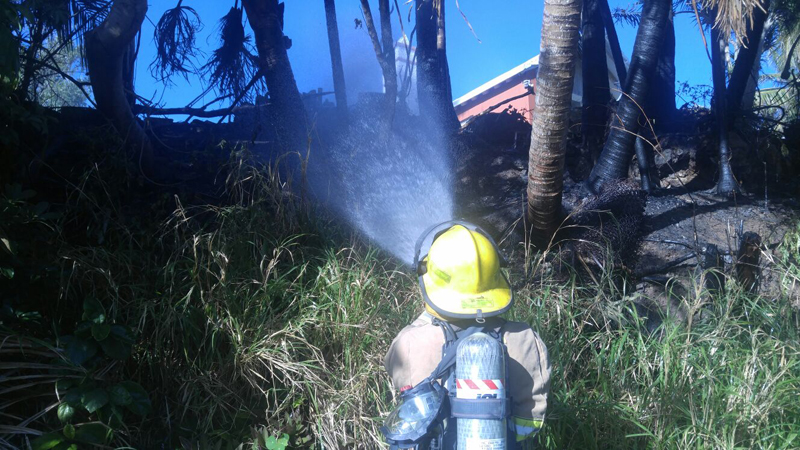 "On arrival of the second vehicle at the Windreach location, we found an area of brush on fire approximately 20 feet by 20 feet which had been partially extinguished by the Windreach personnel using their on site fire extinguishers.
"Fire Service personnel then extinguished the remaining fire before it could spread any further."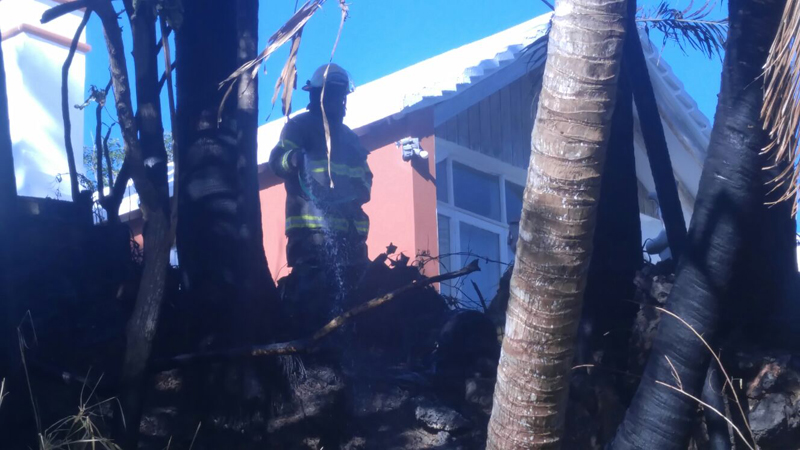 Once the fires were bought under control the fire crews remained on scene to extinguish any hot-spots that could potentially reignite.
There were no injuries as a result of the fire and it is currently under investigation.
Read More About
Category: Accidents and fires, All, News