[Updated] For the second consecutive week, Police are on scene at the House of Assembly, with barriers set up outside the premises this morning [Feb 10] and a large amount of police officers on scene.
The police presence comes as the debate on the Airport Development Concession Act 2016 and the Bermuda Airport Authority Act 2016 is scheduled to take place at the House of Assembly today.
The photos below show a look at the police presence early this morning, and for live updates on the events throughout the day please click here.
Update 10.47am: People gathered at Union Square this morning, with BIU President Chris Furbert saying that the OBA MPs were in the House of Assembly at 5.00am, and advised his members to "go back to work," with police removing barricades at the House of Assembly as this morning's session got underway. Live updates continue here.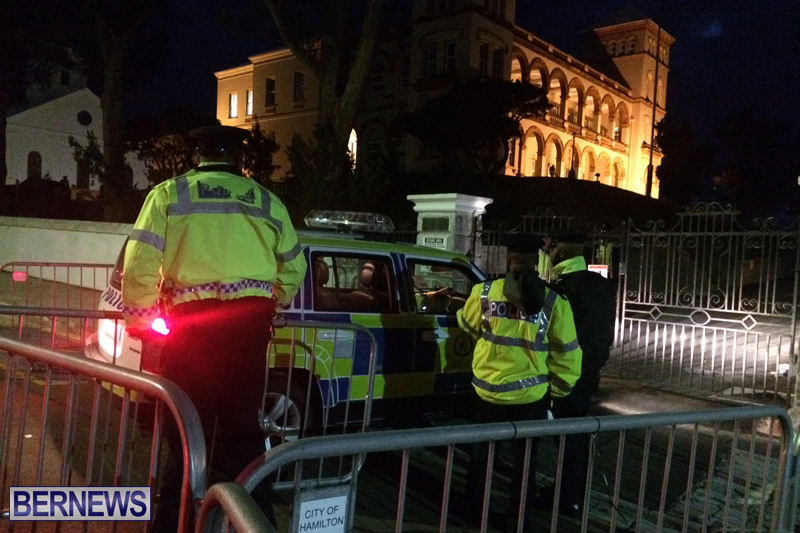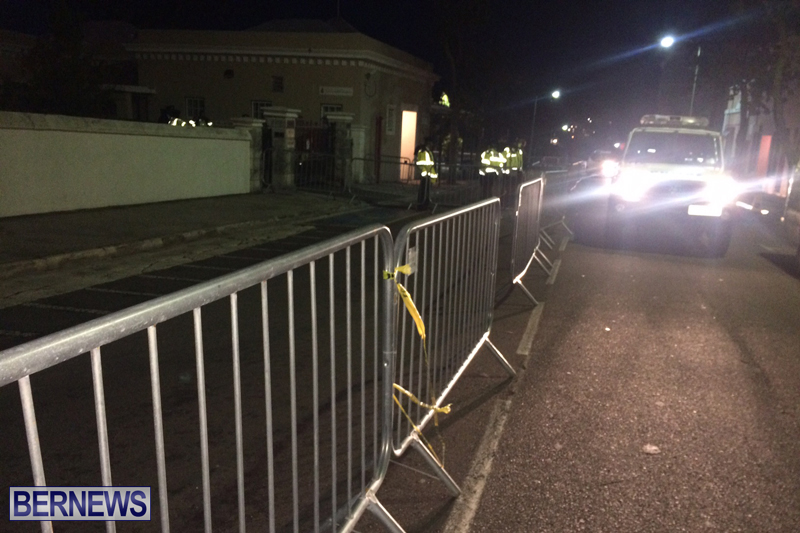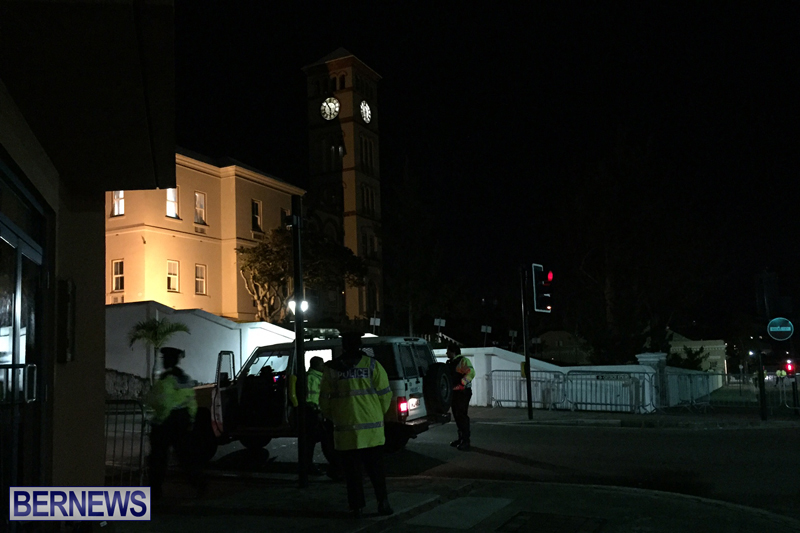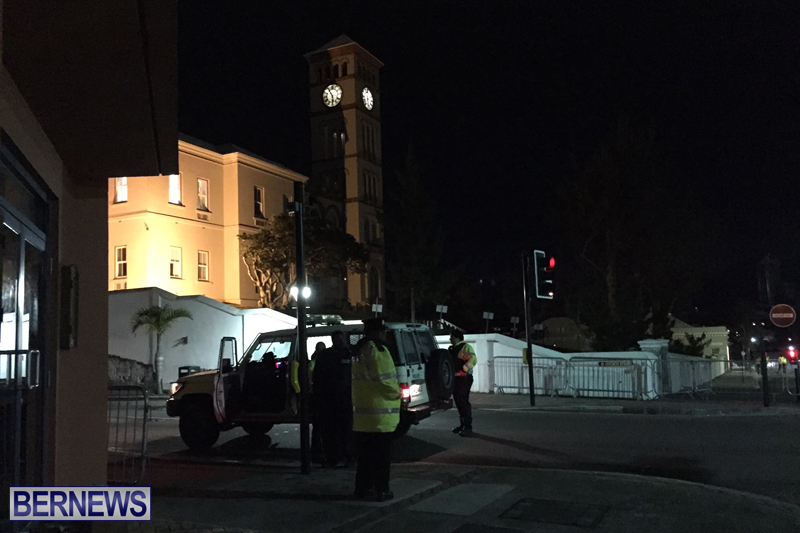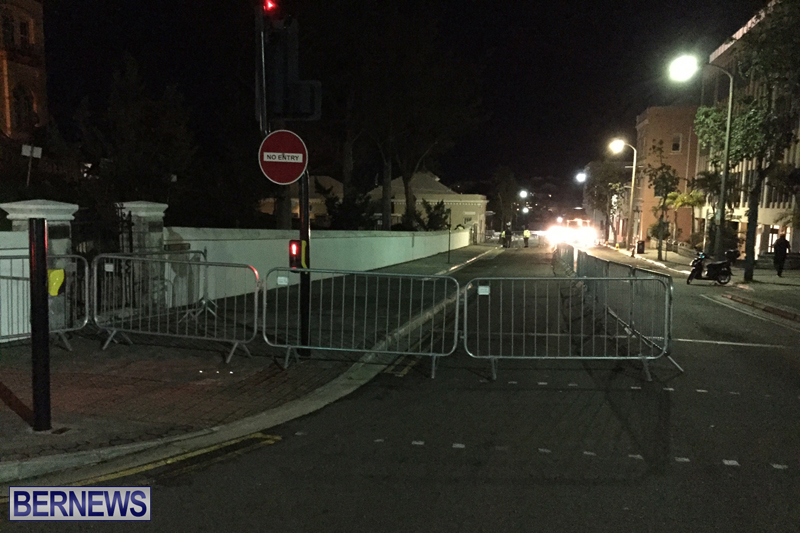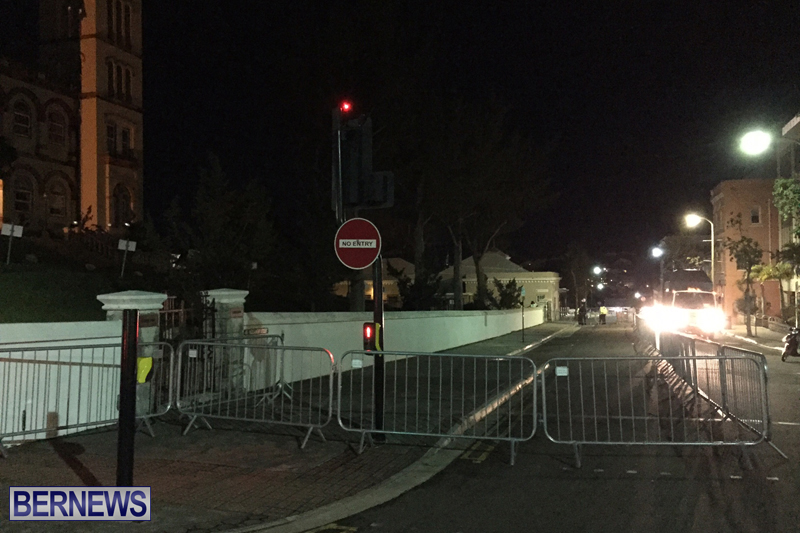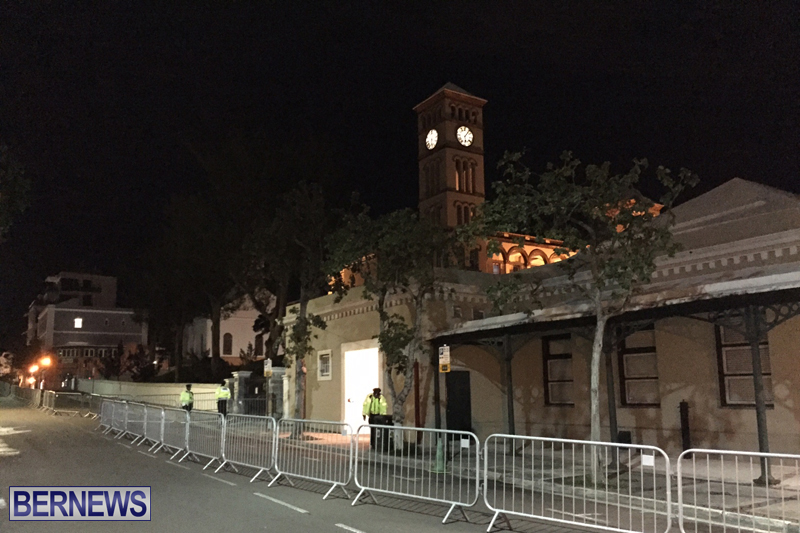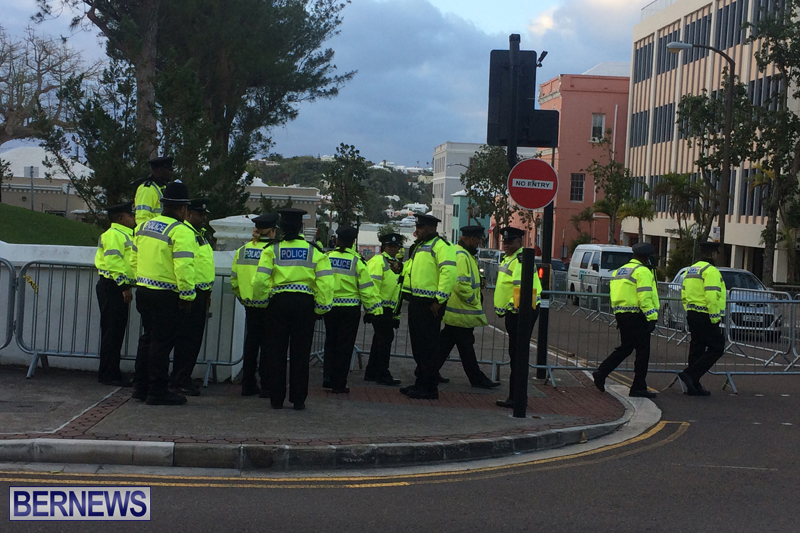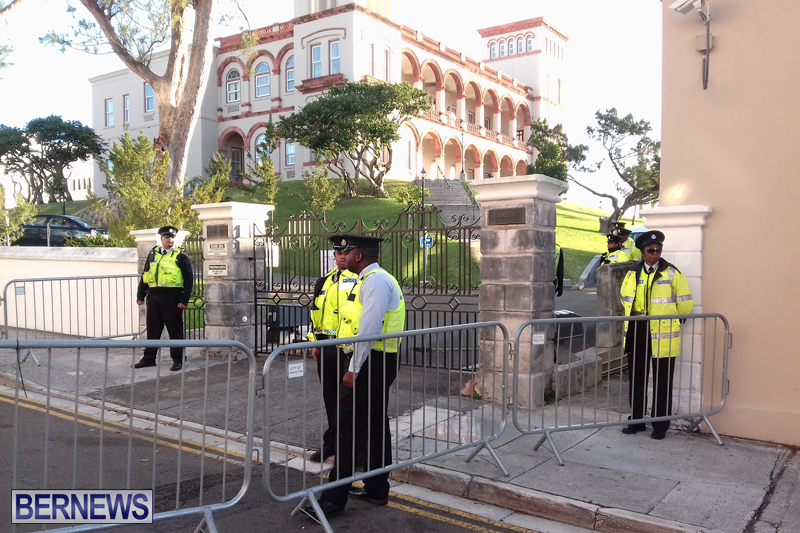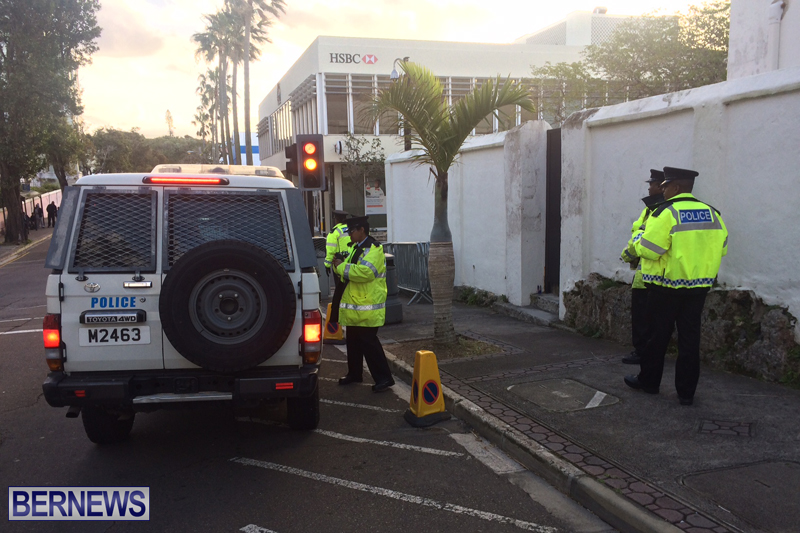 Read More About