Responding to the need both locally and globally for more girls to study Science, Technology, Engineering and Mathematics in addition to the skills gained from a strong Arts Programme, BHS today [March 20] announced the launch of its 'Leading the Way Campaign for Innovation to raise funds to build an Innovation Centre and Arts Wing.'
As of this writing, BHS had raised more than $7 million towards their Capital goal of $10 million.
At the Campaign event, attended by Senator Jeff Baron on behalf of the Premier, MP Jamahl Simmons and Shadow Minister of Education Lovitta Foggo, ampaign Chair Pamela Ferreira, campaign volunteers, Trustees, staff and students, the campaign was launched by Head of School Mrs. Linda Parker, who spoke about the importance of this historic project  before describing the new spaces.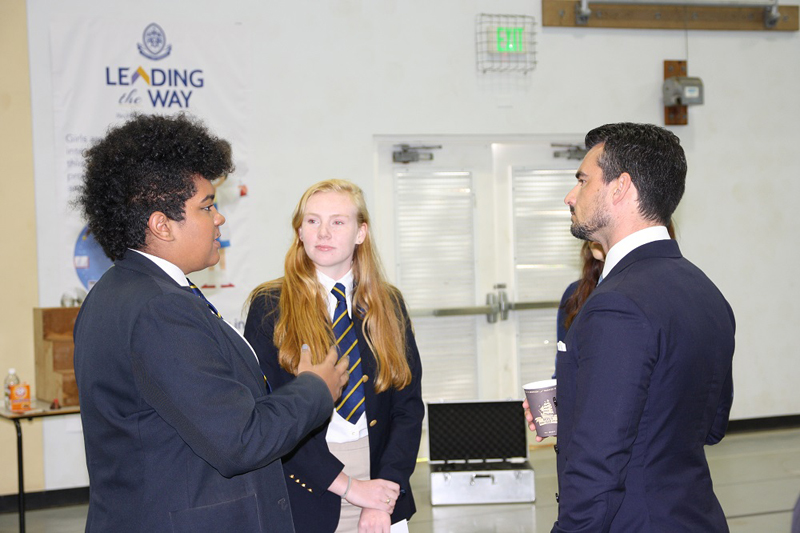 "Research indicates that there is a significant increase of jobs in STEAM disciplines and we, at BHS, have a responsibility to prepare our students for the jobs of today and the future," she said.
"The skills acquired in each of these disciplines are essential for success in today's world: critical and creative thinking, problem-solving, resourcefulness, collaboration, and communication along with specific technological expertise.
"By focusing on STEAM, leadership development and technology integration, BHS students will be equipped with the knowledge and skills to be the innovative leaders of tomorrow, no matter what career path they follow."
The BHS Innovation Centre will be a 14,000 square-foot facility with five Science labs, including a Robotics lab, two Computer Science labs, a Design and Creation Space or Fab Lab, an Entrepreneurship Centre and a Digital Media Library and Resource Centre.
In addition, a Leadership Centre for Girls will be housed in the Innovation Centre with a Leadership initiative to be piloted at BHS, and then opened up to girls across Bermuda so that they can hone those skills that great leaders possess.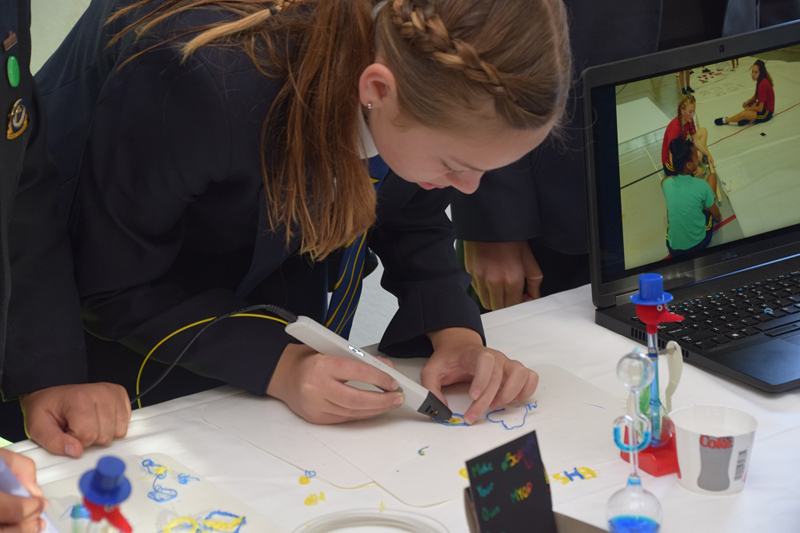 The Innovation Centre will become the heart of the School on land donated by Butterfield Bank, in exchange for a scholarship set up at BHS for the children and grandchildren of Butterfield Bank employees. Head of School, Linda Parker, made special mention of Butterfield Bank this morning when she announced the first scholars as Natalie Gazzard, Jasiri Minors and Samaiya Ming.
The Arts Wing at BHS will combine Music, Drama and Visual Arts into one building, allowing for better collaboration. This renovated space will include three new Visual Arts studios, including Ceramics, Pottery and Digital Art, improved Music classrooms and practice rooms, a Drama studio and a Black Box theatre.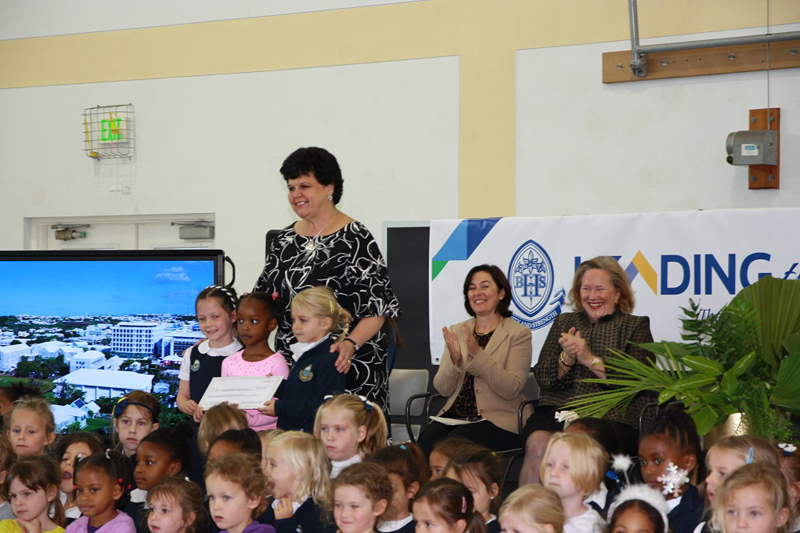 Jennifer Burland Adams, Director of Advancement also spoke to the assembled guests and told them, "We began this project with a vision: to integrate science, technology, engineering, arts and math into the BHS curriculum, extra-curricular activities and facilities.
"The Innovation Centre and Arts Wing will provide the tools and inspiration for BHS students to achieve new heights, and this initiative will benefit all of Bermuda as we educate and empower the next generation of female leaders."
By offering a higher quality and comprehensive STEAM programme with updated facilities, the School is broadening the potential for a wider educational experience, not only for current and future BHS students, but also for others in the community. This is in line with BHS's Mission to educate its students to the highest international standards and foster confident, resilient and responsible global citizens.
In addition to investing in STEAM, BHS continues to invest in diversity and inclusion with more than $1million being awarded in tuition assistance in each of the last five years, so that more students in Bermuda can access the BHS education.
To learn more or donate to Leading the Way Campaign, visit www.leadingtheway.bm or contact Jennifer Burland Adams at 278.3040 or jburlandadams@bhs.bm.
Read More About