[Opinion column written by Glenn Fubler]
During the opening of the Bermuda High School for Girls' Innovation Centre on Sunday, November 1, Mariette Savoie, the chairwoman of the school, said, "From the beginning, our vision was that this space would be shared with young people across Bermuda."
She went on to say, "I look forward to the opportunities and partnerships between BHS and other schools, public and private."
A 3D look at the BHS Innovation Centre, image courtesy of RSIR: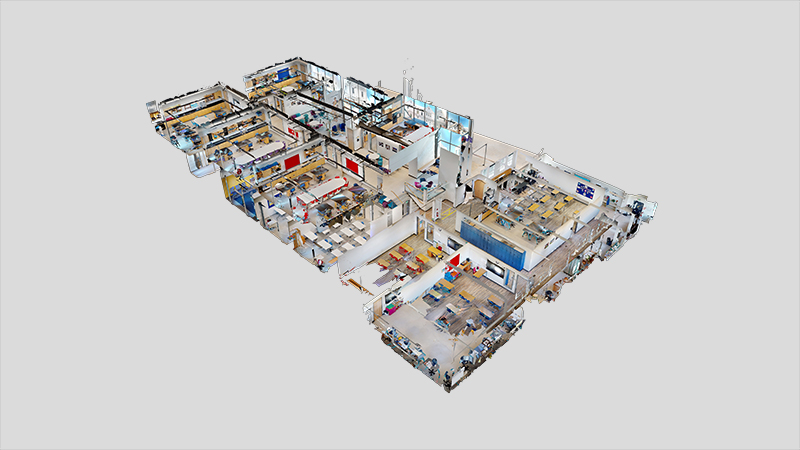 This expressed intention to share this new Centre with young people across the island exemplifies an innovative approach for Bermuda. It demonstrates a collaborative spirit; a step, moving beyond our habit of remaining in silos to benefit the whole.
Kudos to the BHS Family, for this visionary leadership, which has implications for Bermuda, both in terms of formal education, as well as societal.
3D Tour of the facility created by RSIR, click/move to view:
The leverage of BHS' intention is multiplied, given the divided roots of schooling in our island. It wasn't until the early 1960s that social movements broke down racial barriers which excluded children of colour from many campuses. Sunday's announcement offers an on-ramp towards possibilities.
This, given the global circumstances, captured in the quote of the recently deceased, world-renowned educator, the late Sir Ken Robinson:
The fact that given the challenges we face, education doesn't need to be reformed – it needs to be transformed. The key to transformation is providing an environment that fosters youngsters' natural inquisitiveness and helps them discover their true passion.
The new Innovation Centre at BHS offers one platform that provides a prototype that speaks to Robinson's widely shared insight, that will benefit its own students, as well as – to some degree – those at other schools.
Further to this, this innovative approach calls all stakeholders across Bermuda, with any interest in education, to engage in a conversation to further this spirit of collaboration.
With Bermuda's small size, ours is a community that could foster an ecosystem – across public and private schools and beyond – that nurtures the type of meaningful interaction that captures the imaginations of learners
BHS deserves commendation for the step they have taken in this regard. They have provided a drumbeat that hopefully spurs meaningful movement forward, beyond our silos, to the benefit of the whole of Bermuda.
For those of us who can hear that drumbeat, all that remains to say is aa yoo!
- Glenn Fubler

20 Most Recent Opinion Columns

Opinion columns reflect the views of the writer, and not those of Bernews Ltd. To submit an Opin-ion Column/Letter to the Editor, please email info@bernews.com. Bernews welcomes submissions, and while there are no length restrictions, all columns must be signed by the writer's real name.
-


Read More About
Category: All, technology