[Updated with video] BHS held the official opening ceremony and ribbon cutting for their new Innovation Centre, Arts Wing & Theatre, which includes five Science Labs, two Computer Science and Robotics Labs, a Digital Media Studio, Fine Arts Studios, Recording Studio, Dance Studio and more.
The school noted the multi-million dollar facility will be shared with young people across Bermuda, saying that while that is not possible right now due to Covid-19, they look forward to "opportunities and partnerships between BHS and other schools on the island, public and private."
A spokesperson said, "The culmination of more than five years of designing, planning and building, the new spaces complement changes to the learning ethos of the School and reflect the changing needs and interests of girls in education.
"After a short video presentation, and a musical performance from the School's violin quartet comprised of Kate Marcotte '24, Charlotte Millington '25, Elizabeth Wyer '25, and Kalea Walker '26 accompanied by pianist, Daina Babeckas '21, Head of School, Linda Parker, welcomed donors, campaign volunteers, trustees, staff, dignitaries and the student leadership executive."
"In her speech, Mrs. Parker shared that BHS has a long history of excellence and traditions and that the Innovation Centre ushered in a new and exciting way forward for BHS students, and for students all over Bermuda.
She said, "Our main goal, at BHS, is not just to ensure that our students get into the university of their choice, but to best prepare them for successful futures, no matter what they study at university or what careers they may pursue.
"Responding to an ever-changing world and job market, we knew that we needed to invest in innovation, develop our girls' skills in the STEAM subjects [Science, Technology, Engineering, Arts and Maths] and embed more inquiry-based learning and problem solving into our teaching.
"We also knew that we needed to expand and modernise our campus and build new facilities to meet our students' growing needs."
Board Chair, Mariette Savoie, explained how this new facility would benefit the wider Bermuda community, saying: "A school is not an island unto itself, it is part of a community. From the beginning, our vision was that this space would be shared with young people across Bermuda.
"While that is not possible right now due to Covid-19, I look forward to the opportunities and partnerships between BHS and other schools on the island, public and private. I know Mrs. Parker and her team are actively looking at how to collaborate in the near future, so that more students and teachers can take advantage of the STEAM initiatives offered and these new facilities."
'Leading the Way' Campaign Chairman, Pamela Ferreira spoke to the enthusiastic crowd and thanked all of the three hundred donors saying that "each one of you have now left a legacy for the future education of girls in Bermuda."
She added, "Your gifts of your hard-earned money are a testament to your belief and trust in this great school. You, our donors, have helped to empower our girls to allow their aspirations to become their possibilities."
Mrs. Ferreira then called on each BHS student to "take advantage of this creative environment and challenge themselves and their teachers and explore the gigantic possibilities for advancement and seek out the advantages of collaboration and most importantly to be entrepreneurial in their thinking."
The spokesperson added, "Layla Kurt and Leahnae Morton-Richardson, Head Students, cut the ribbon to officially open the building. All BHS students had previously been given a Leading the Way ribbon to cut at home, at the same time as the Head Students, to ensure that they could be a part of the celebrations, which were livestreamed for the entire community at www.leadingtheway.bm
"The Innovation Centre consists of five Science Labs, two Computer Science and Robotics Labs, a Creation and Innovation Space, a Learning Commons and Library, a Digital Media Studio, along with many collaboration spaces and a Leadership Centre for girls.
"The Arts Wing is comprised of three large, bright Fine Arts Studios, including Digital Arts and Ceramics Studios and an Art Gallery, upgraded Music Rooms and Practice Suites, a Recording Studio and Dance Studio.
"A Blackbox Theatre with Drama studios was also created from renovated space which will allow for more student-led productions and small performances. An outdoor "Idea Hub" connects the Visual Arts with the Maker-Space."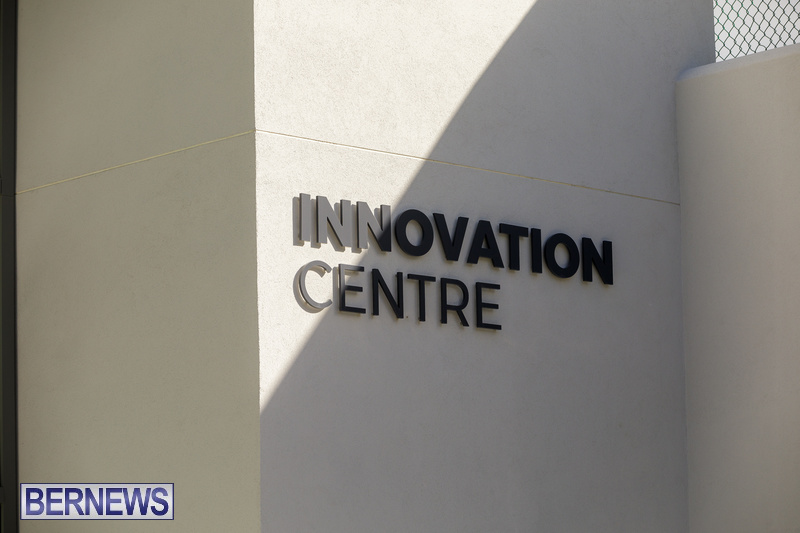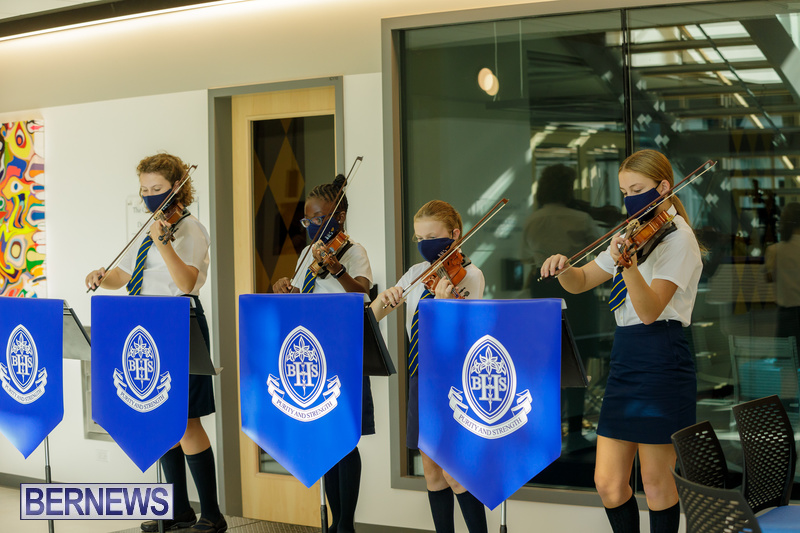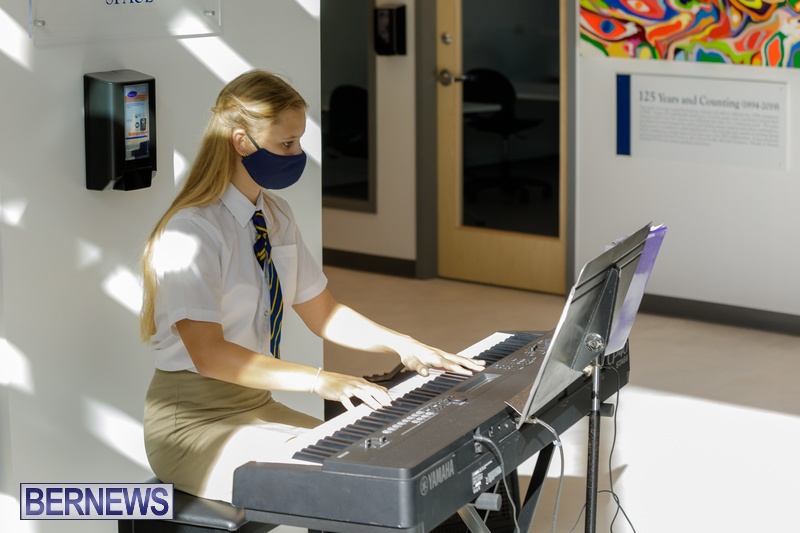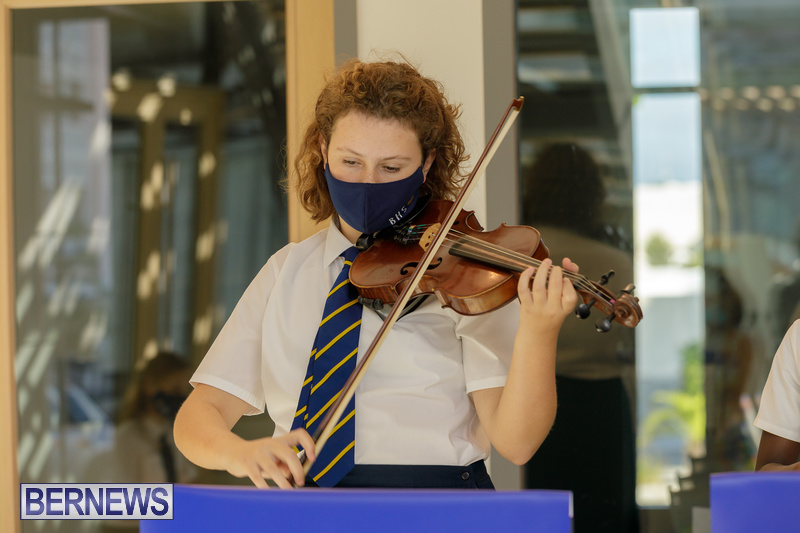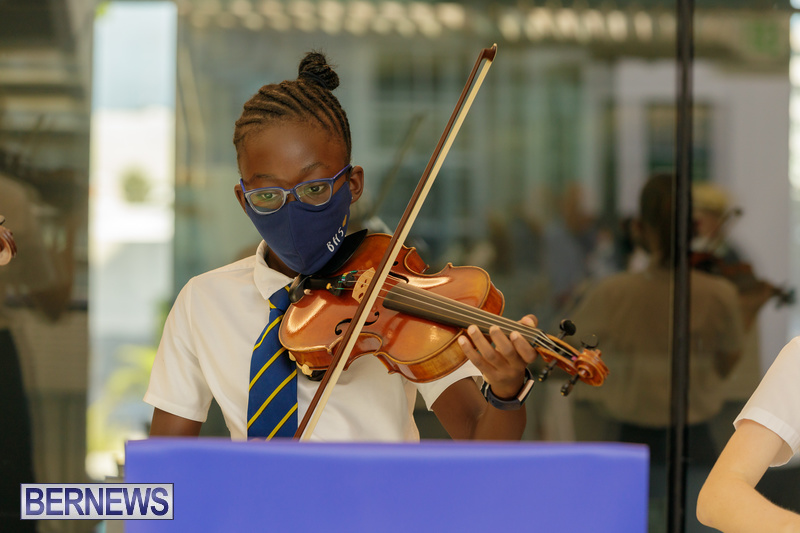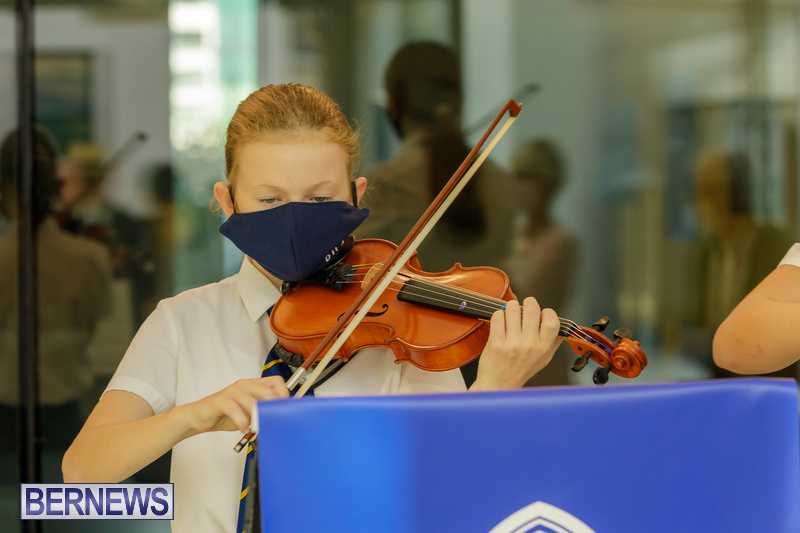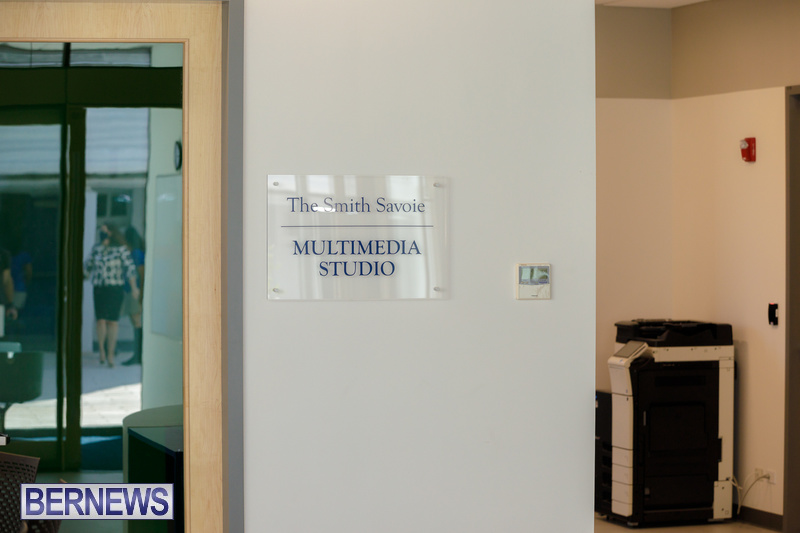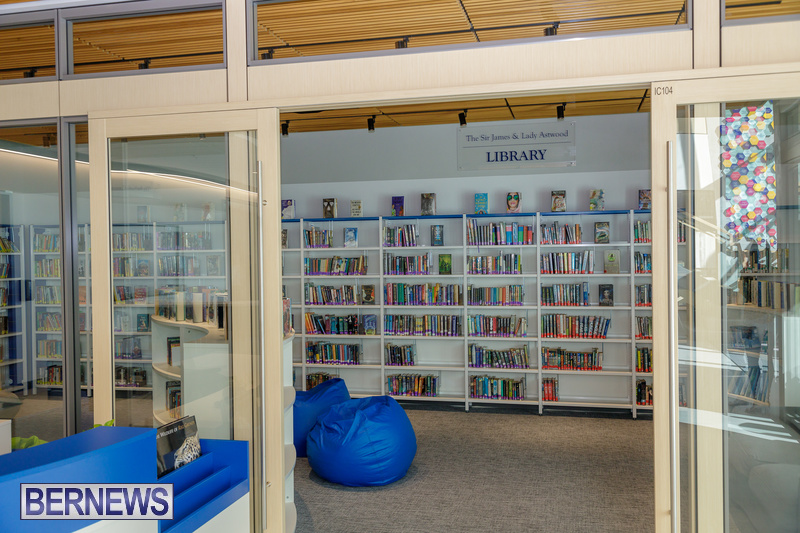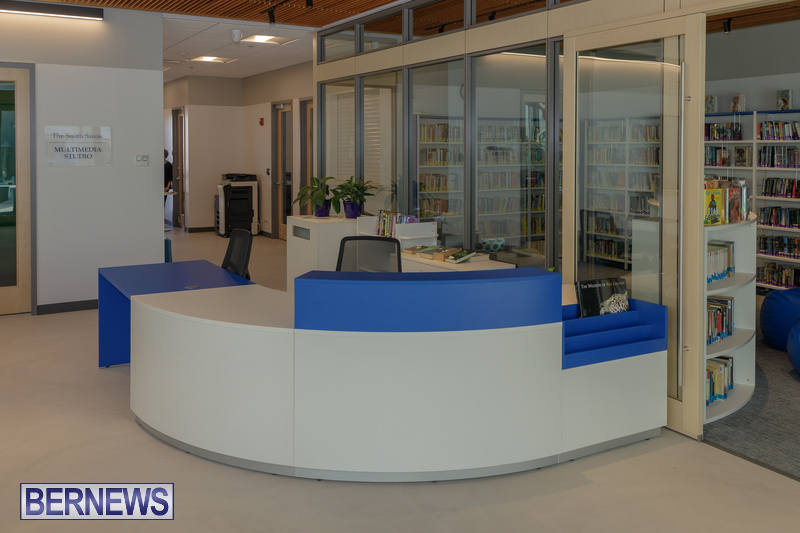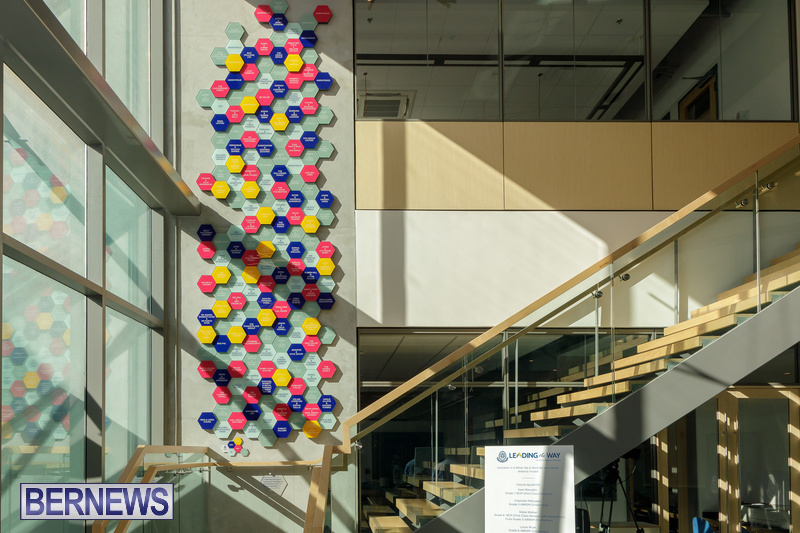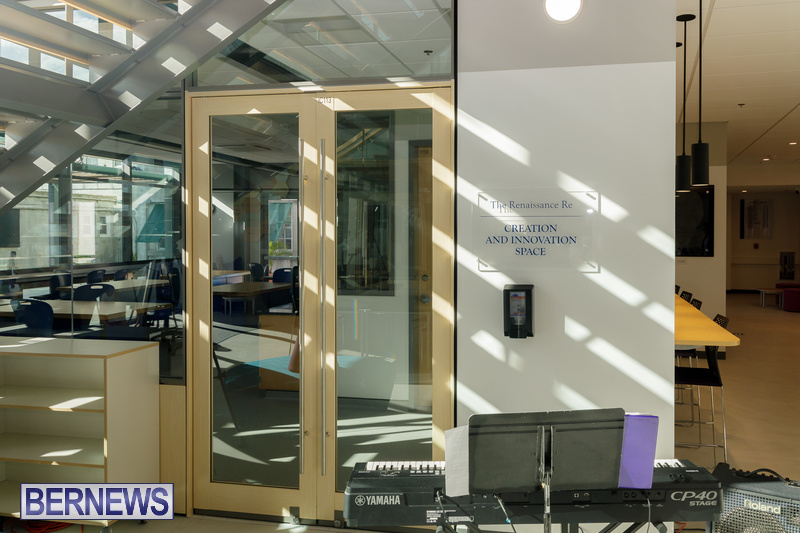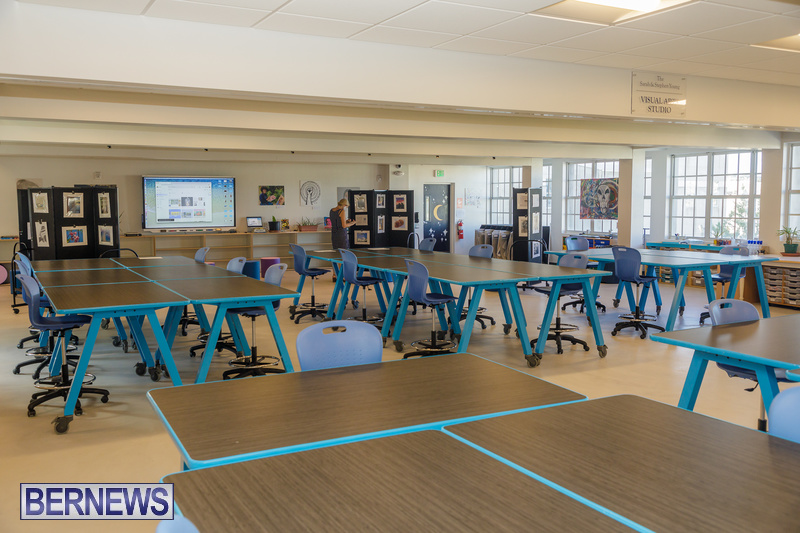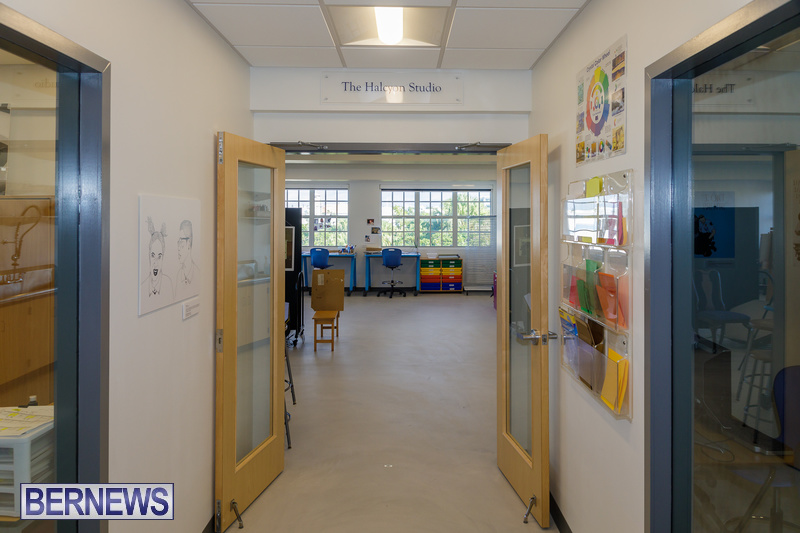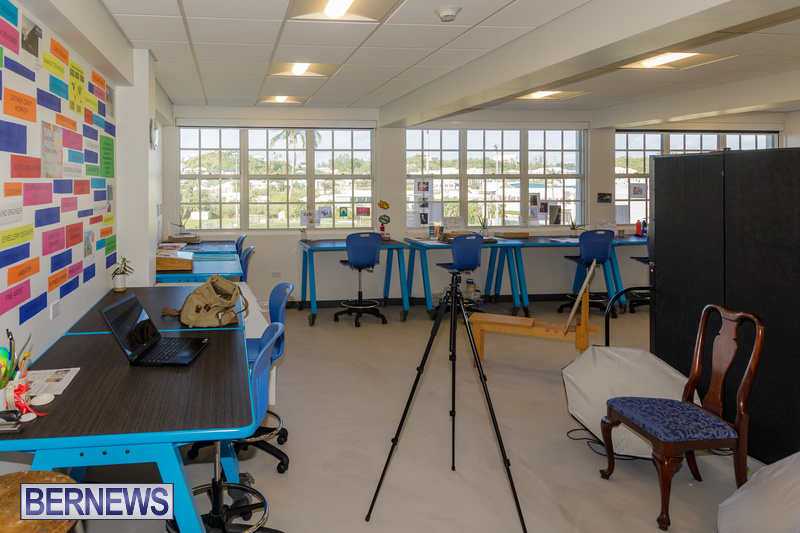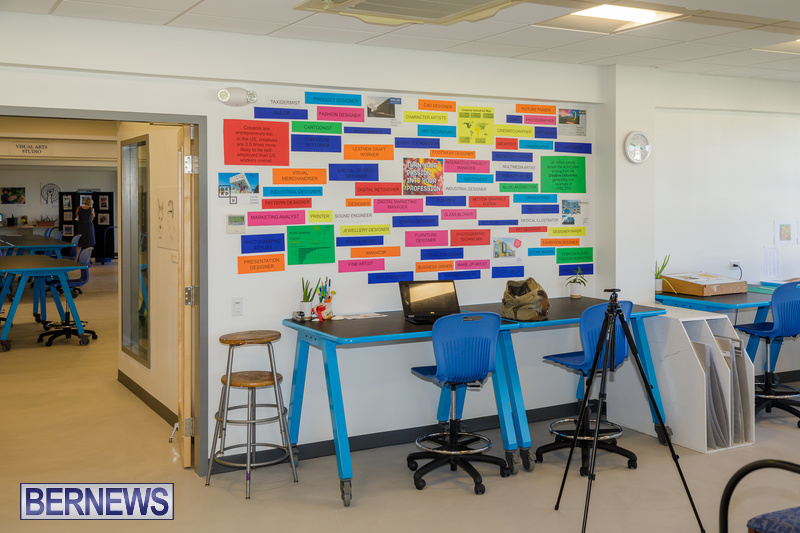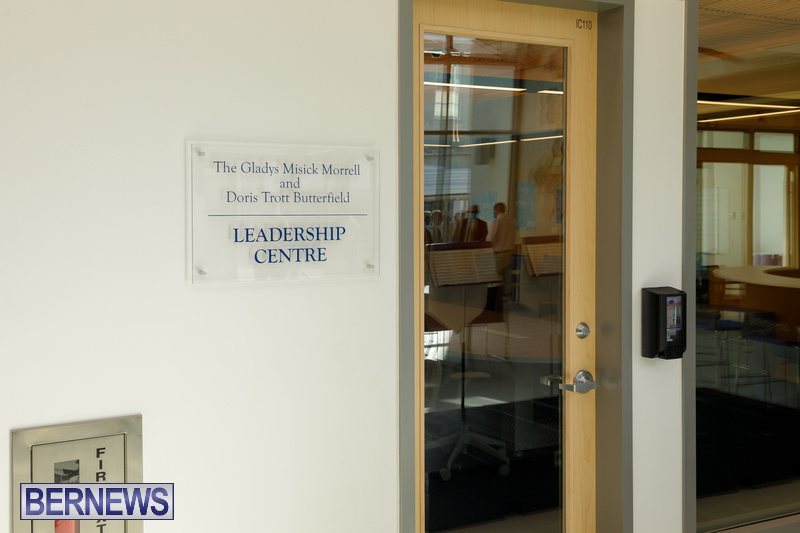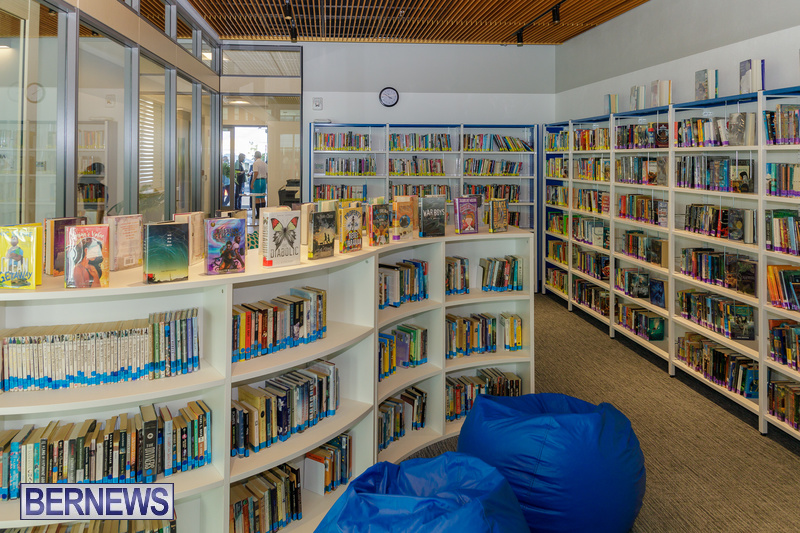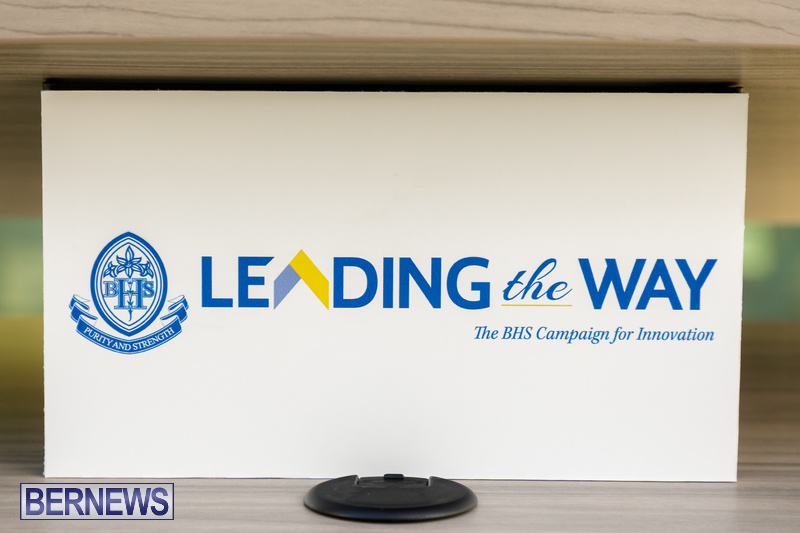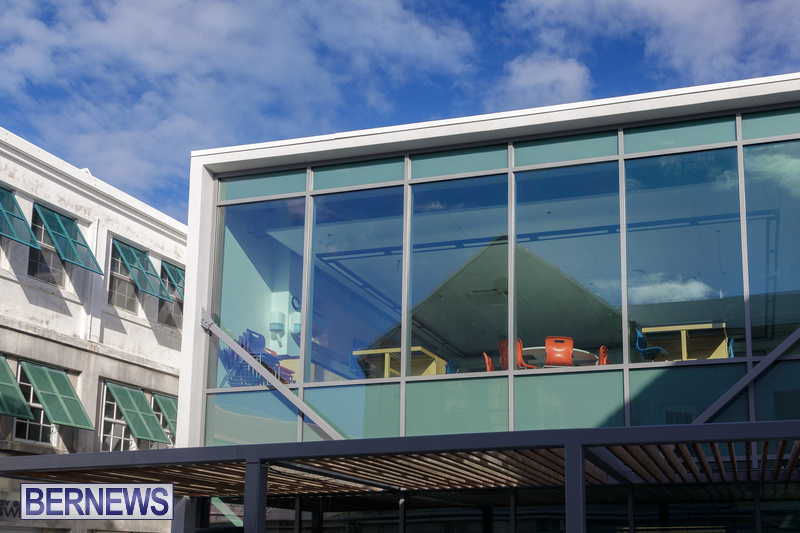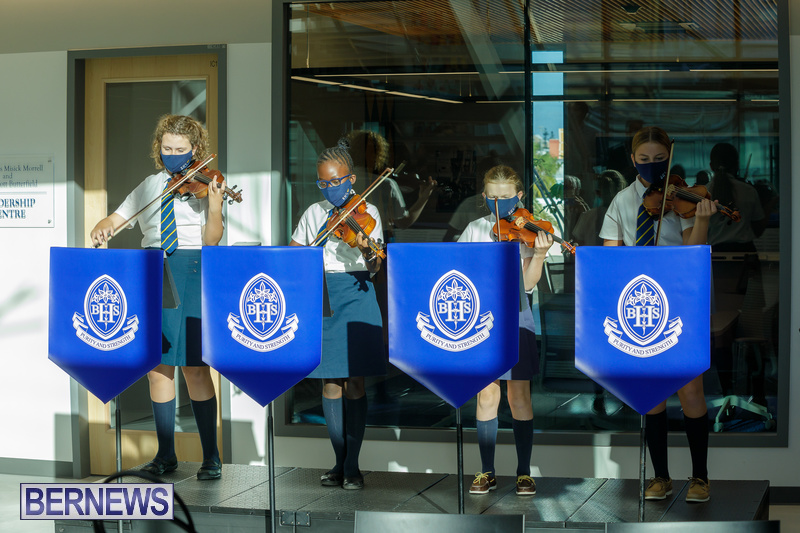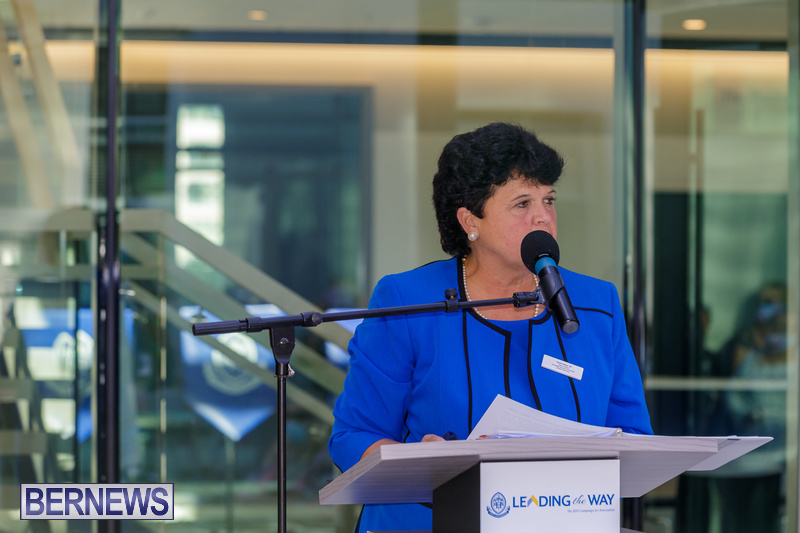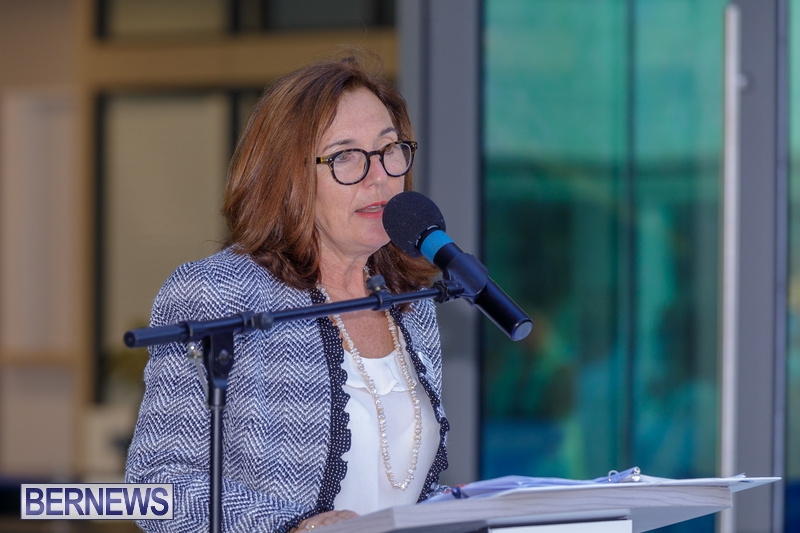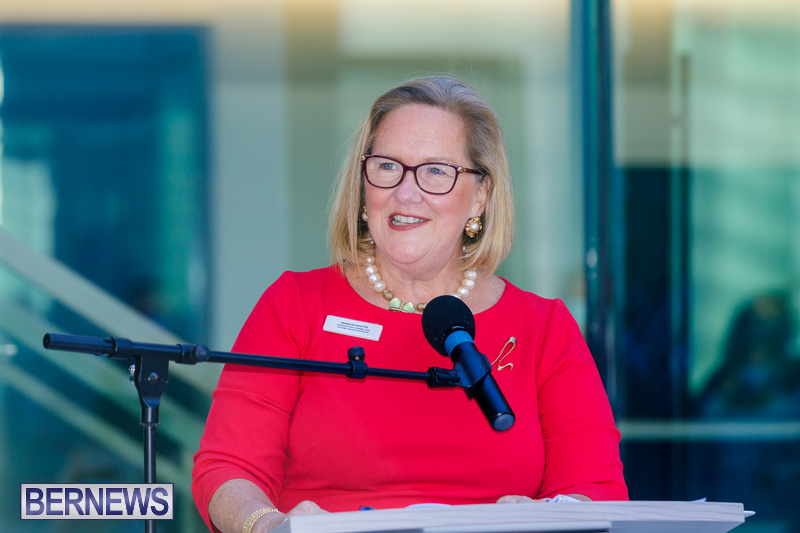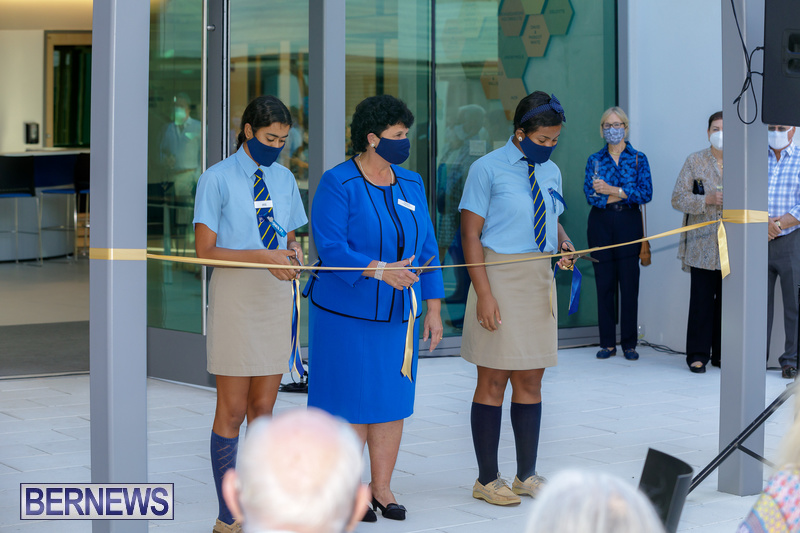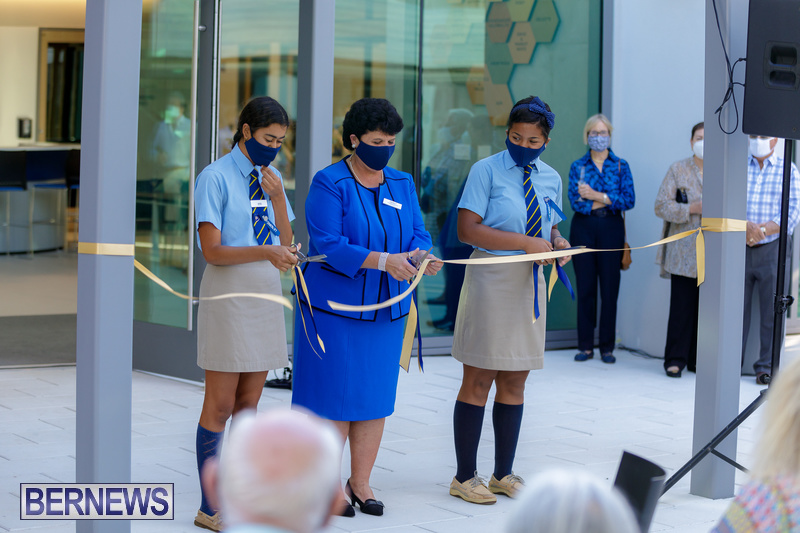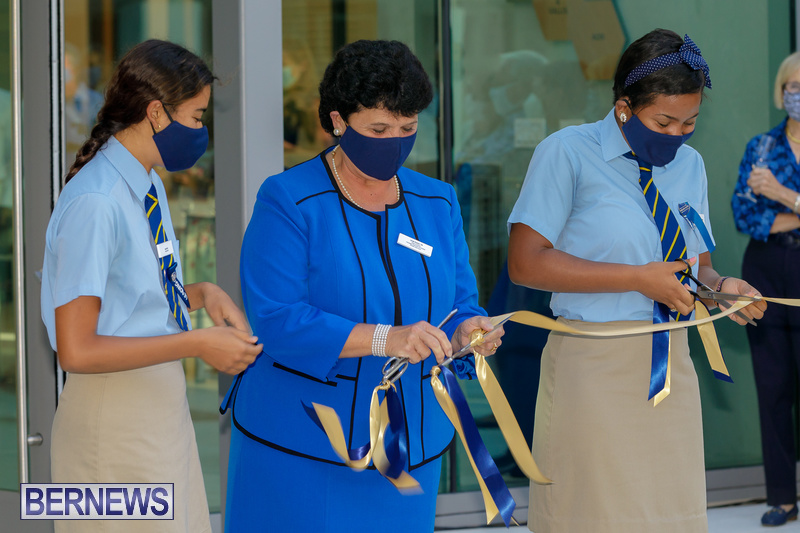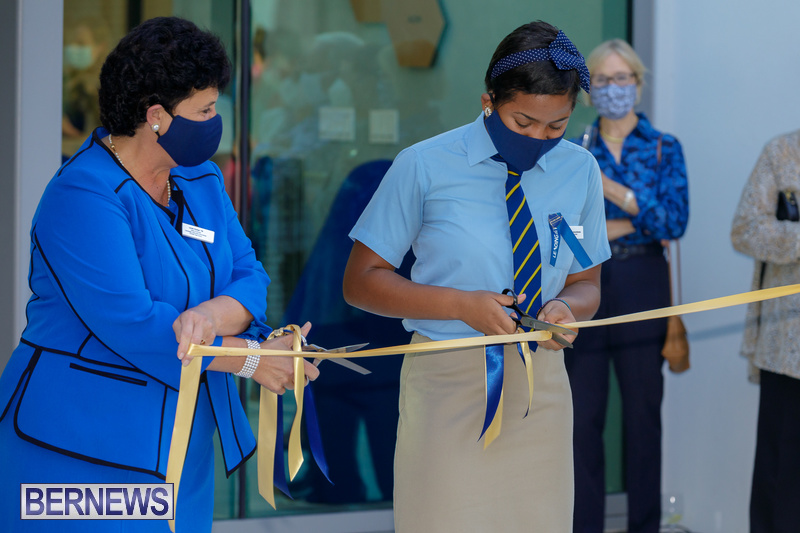 Read More About
Category: All, News, Photos, technology, Videos