Citizens Uprooting Racism in Bermuda [CURB] will be holding their annual Tag Day Fundraiser on Tuesday, March 21.
A spokesperson said, "In celebration of the UN International Day for the Elimination of Racial Discrimination [IDERD], CURB volunteers will be tagging at Paget Pharmacy, Gorhams, Lindo's Warwick, Phoenix, Supermart, MarketPlace Hamilton, Shopping Centre and People's Pharmacy on 21 March 2017, between 9.00am and 5.00pm.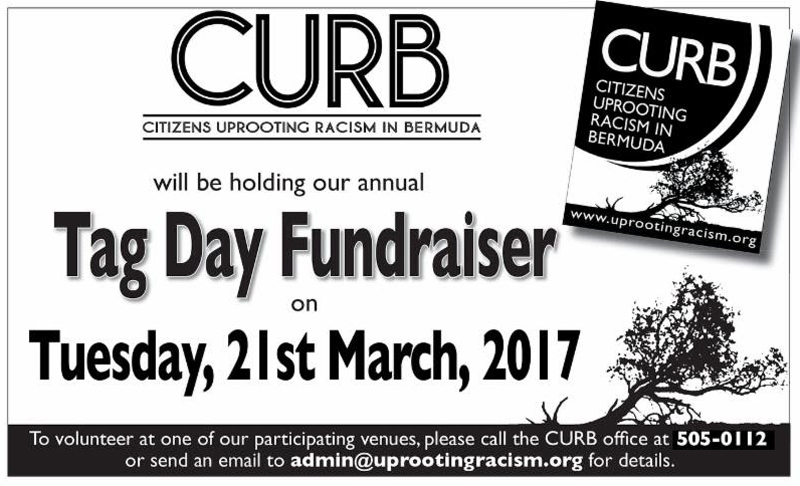 "As a not-for-profit organisation, we rely heavily on fundraising efforts in the community to support our work and our Tag Day has always been a significant success. We hope that you will come out and support our fundraising efforts!
"On the same day, Imagine Bermuda will be hosting a lunchtime gathering at the entrance to Par-La-Ville park in celebration of IDERD and World Poetry Day between 12:30 – 1:30 pm. CURB volunteers will also be there with Tag Day buckets.
"We greatly appreciate your commitment to racial justice and equity and thank you for your continued support."
To volunteer, call the CURB office at 505-0112 or email admin@uprootingracism.org for details.
Read More About
Category: All