Minister of National Security Jeff Baron joined those in the community in thanking the bus operator, the Bermuda Fire & Rescue Service, and those members of the public who assisted following Tuesday morning's bus fire in Warwick.
Last evening [March 8], Minister Baron stopped by the Fire Services headquarters in Hamilton to personally thank some of the fire officers who responded to Tuesday morning's bus blaze.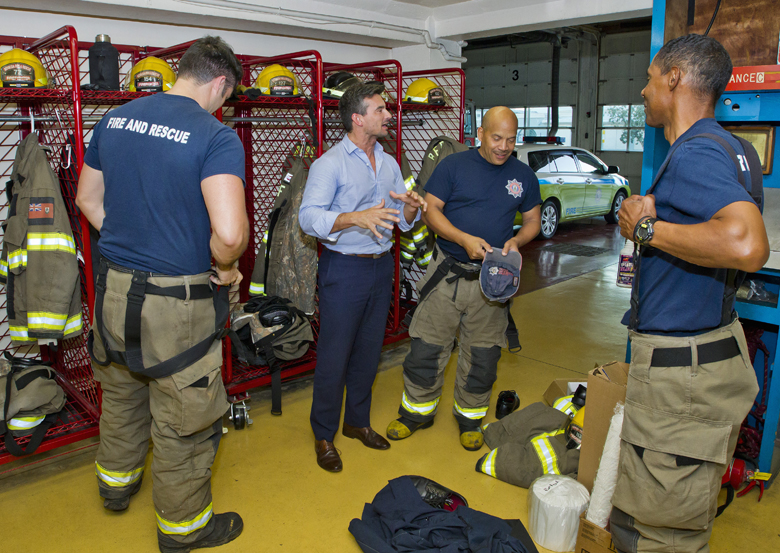 Minister Baron said, "The men and women of the Bermuda Fire & Rescue Service continue to make us proud. Tuesday's bus fire by all accounts was a very harrowing and unnerving experience, especially for the young school children who were on board.
"Thankfully there were no injuries or loss of life sustained in this fire. In that regard we owe a tremendous debt of gratitude to the bus operator for his bravery, courage and swift action in getting the children to safety.
"We are also incredibly grateful to the assistance of those individuals in the immediate vicinity of the bus fire who rushed to assist the students and the driver."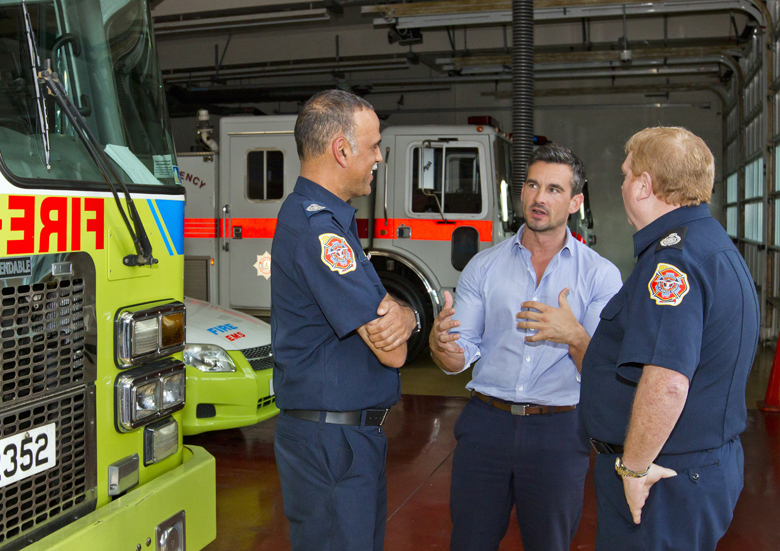 Minister Baron continued, "We often take for granted the dangerous and perilous situations that our emergency services personnel must engage in on a daily basis.
"However, it's reassuring to know that their rigorous training has prepared them to protect the public during incidents such as these. In that regard, Bermuda can be immensely proud of the emergency services that provide safety and security for the Island."
Bus driver Mr Stacey Simmons — who has himself been widely praised for his quick action in ensuring all the children got off the bus — also had words of praise for the Bermuda Fire & Rescue Services, telling Bernews "the firefighters are heroes."
Read More About
Category: Accidents and fires, All, News, Politics