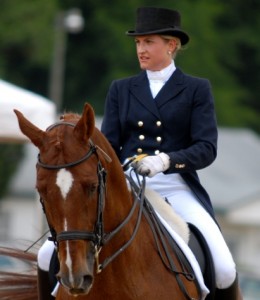 The Bermuda Equestrian Federation announced the appointment of Angela Halloran-Smith as National Dressage Coach.
Ms. Halloran-Smith has competed and/or coached in Bermuda and the USA at all levels of dressage, including Grand Prix, for over twenty-five years.
More recently, Ms. Halloran-Smith has attended the FEI Judges' Refresher course in London as well as two FEI National Judges/National Coaches courses held in Trinidad.
In her role as National Dressage Coach, Ms. Halloran-Smith's vision is to develop a thriving, active, competitive and inclusive Bermuda dressage community.
This will include the development of a medium term dressage plan focusing on the growth of this discipline at the national level as well as the development of local riders and coaches.
Ms. Halloran-Smith is President of the Bermuda Dressage Group, a Director of the Bermuda Equestrian Federation, Senior Dressage Trainer and Stable Manager at Hinson Hall Stables, Bermuda.

Read More About