Bermuda's Mitchell Campbell, who plays for Skidmore College, has been named as the Liberty League's Golf Performer of the Week.
It's the second weekly award for Campbell this season, as he was named to the league's honor roll back in October.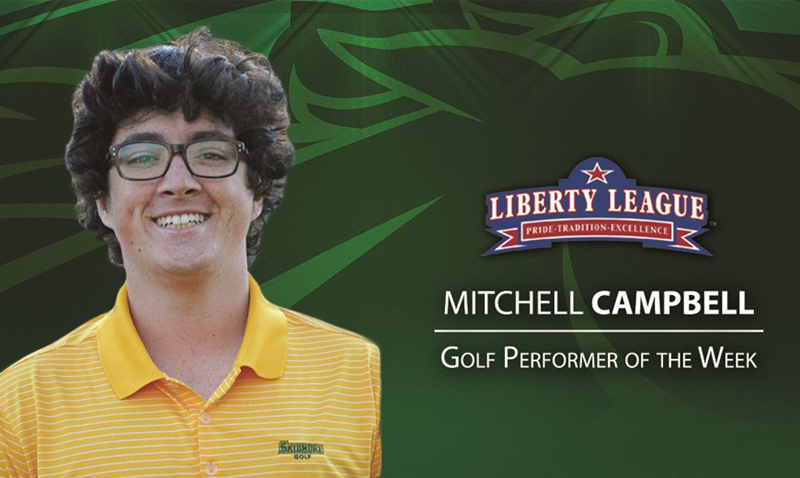 "Campbell shot a tournament-low 71 in the final round of the NYU Invitational, held at the Forest Hill Field Club in Bloomfield, N.J. last Saturday and Sunday. He finished second overall with 80-71-151, three strokes behind medalist Chris Fisher of Farmingdale," the announcement said.
"Campbell and the Thoroughbreds battled back on Sunday to finish second overall at the NYU Invitational. Skidmore, ranked 17th in the Golfstat relative rankings and 19th in the latest Golf Coaches Association of America polls, will host the Tim Brown Invitational on April 22-23 at the Ballston Spa Country Club."

Read More About