Ocean View Golf Club concluded it's 2019 Club Championship rounds today [March 24] with the reigning champions of both categories retaining their crowns.
A spokesperson said, "Men's Club Champion for another successive year was Leroy Robinson, while the ladies champion for a another consecutive year was Katrin Burnie.
Tournament Chairman Gary Venning, 2019 Club Champion Leroy Robinson, OV Club President Cheryl-Lynne Thompson: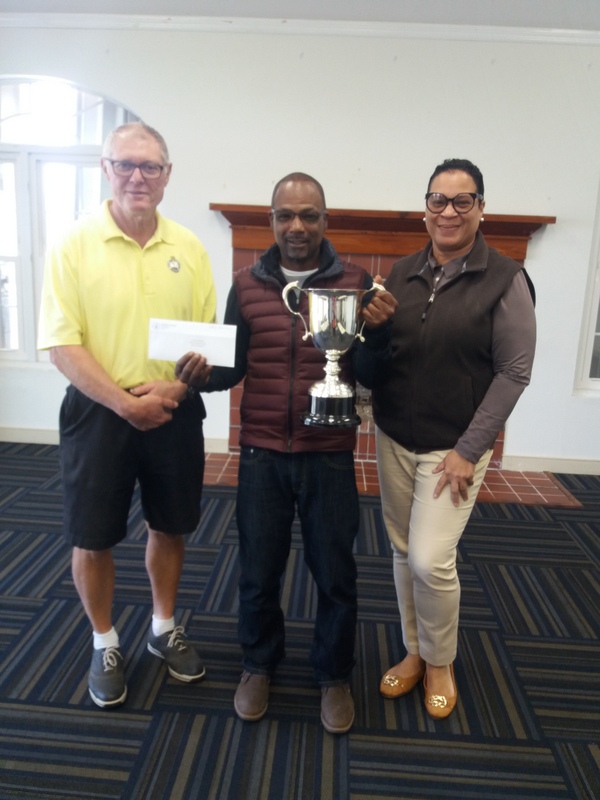 "Men's Runner up was Kavon Trott, while in the ladies division receiving 1st Net was Ann Mitchell.
"The Men's 54 Hole 1st Gross was won by Mark Ray, while the Men's Senior 54 Hole Gross title was won by Cal Dill with the 1st Net going to Gary Venning.
"Membership dues are now payable. This is your opportunity to join a fine legendary golfing institution for a small fraction of its worth. Call or visit the Pro Shop today and secure your 2019/2020 membership spot."
Tournament Chairman Gary Venning, 2019 Ladies Club Champion Katrin Burnie, OV Club President Cheryl-Lynne Thompson: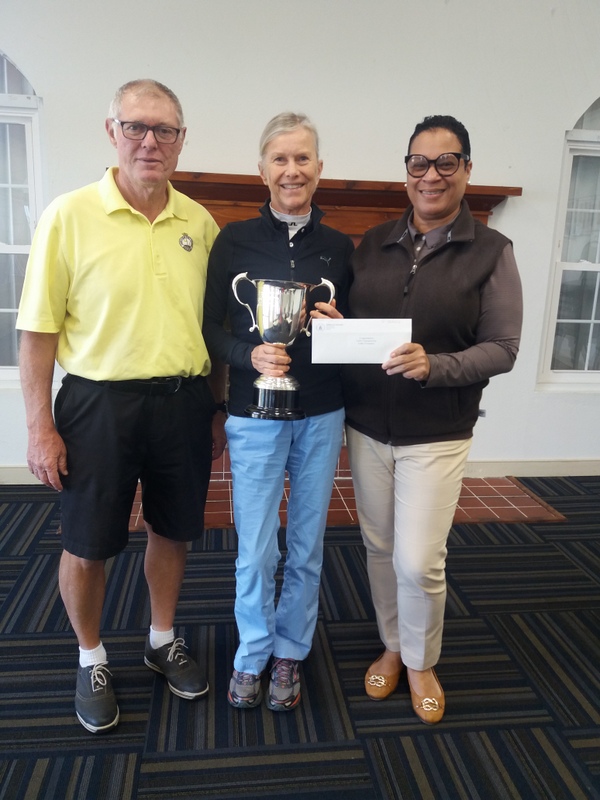 Read More About