Senior Mitchell Campbell of the Skidmore College golf team was named to the Liberty League honor roll, for his efforts in the week ending Oct. 9, the league announced. It's the first weekly award for the Bermudian golfer this season.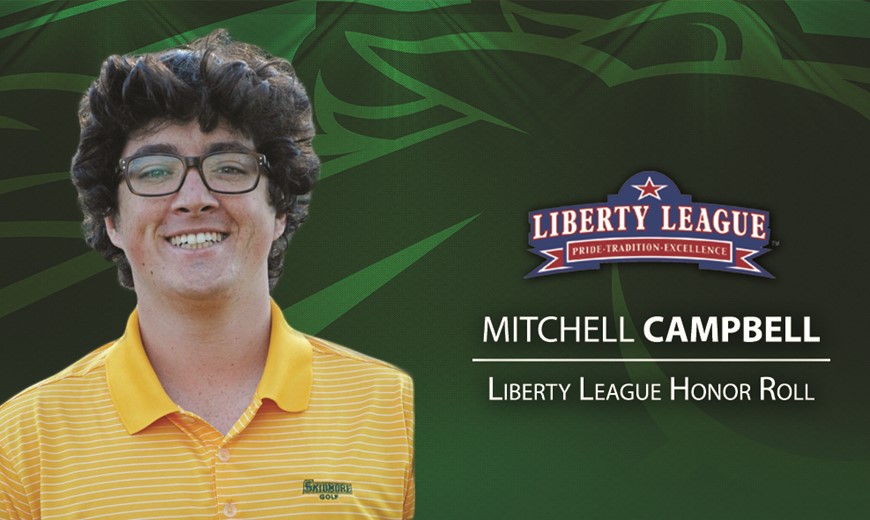 Campbell comes off a great weekend, competing in the Manhattanville Fall Classic on Oct. 7-8. He won the individual title, sinking three birdies down the stretch to finish two strokes ahead of Jensen Li of NYU, at 73-76-149.
The Thoroughbreds won the team title, beating NYU by one stroke in the five-team event to close out the fall schedule on a high note.

Read More About