Bermuda's Mitchell Campbell, who competes for Skidmore College in New York, was selected Liberty League Golf Performer of the Week for the week ending April 17th.
Campbell shot 2-under par [68-72] for a total of 140 to finish second in the Tim Brown Invitational. He led the Thoroughbreds to first place in the 10 team, 57 player event.
Screenshot from the Skidmore athletics website: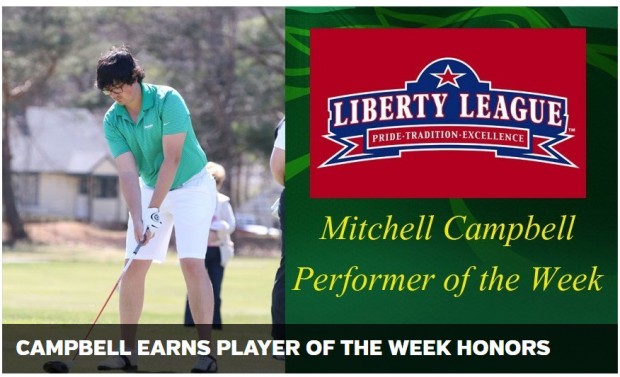 Originally founded as the Upstate Collegiate Athletic Association in 1995, the conference was renamed the Liberty League during the summer of 2004. It has ten full members and sponsors championships in 26 sports.
Read More About