Bermuda's Mitchell Campbell, who plays for Skidmore College, has been named as the Liberty League's Golf Player of the Year.
The announcement said, "The Liberty League has announced its 2017 All-League awards for men's golf as voted by league coaches.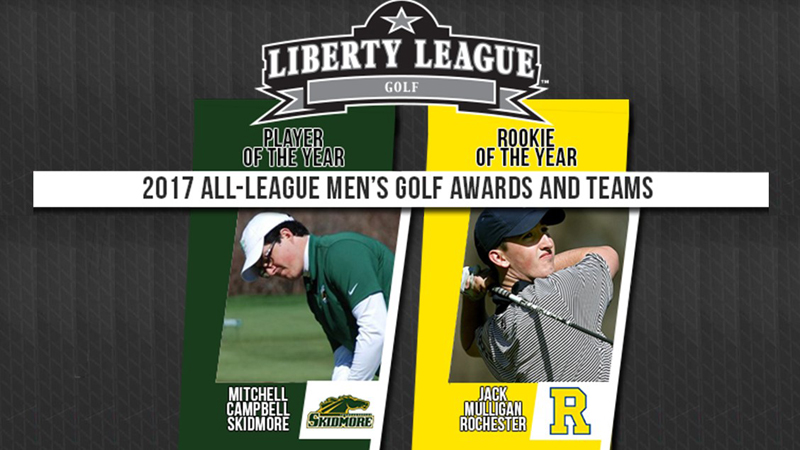 "Skidmore College senior Mitchell Campbell was selected as the Liberty League Player of the Year. He led the Thoroughbreds to a second-place finish at this year league championship as he individually tied for first, carding a four-round score of 302 [75-73-73-81].
"On the season, Campbell averaged 75.2 strokes per round as he helped Skidmore to two first-place showings at the Middlebury Invitational and Manhattanville Invitational this fall as well as two other top-three finishes at the Skidmore Invitational and the Lake Placid Invitational."
"All-Liberty League First Team
Mitchell Campbell, Sr., Skidmore
Jack Mulligan, Fr., Rochester
Mackenzie Nelson, Sr., Skidmore
Aaron Schauger, Sr., RPI
Jason Paek, Jr., Rochester

Read More About