Six people — including BIU President Chris Furbert, BPSU President Jason Hayward and Reverend Nicholas Tweed — appeared in Magistrates Court this morning [April 7], where they were charged in connection with alleged offences at the December 2nd protest.
BIU 1st Vice President Glen Simmons, Lilymay Bulford and Neville Goddard were also charged, with all six denying charges of blocking the entrance to the House of Assembly and obstructing police.
Delroy Duncan appeared to be representing five of them, while Charles Richardson appeared for Mr Hayward.
Mr Furbert and Rev Tweed, who were both charged this morning, walking by the Court with supporters: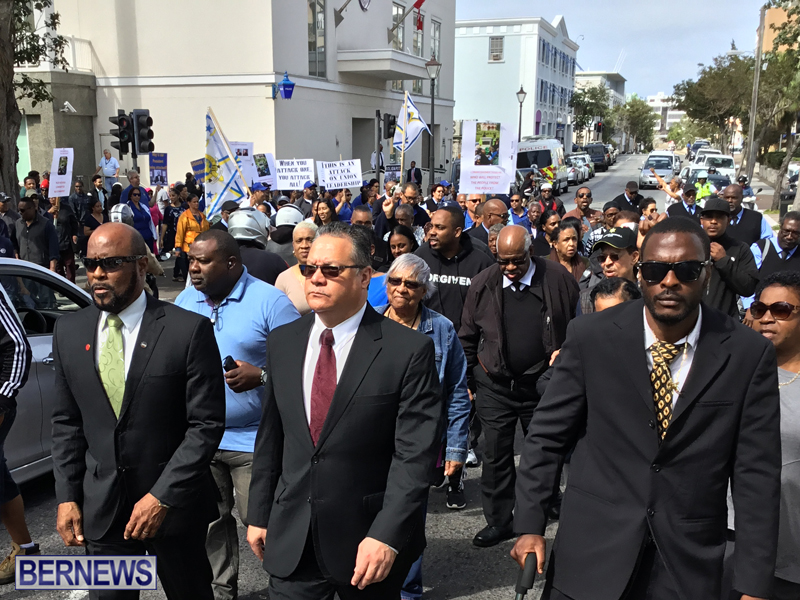 Five of the defendants pleaded not guilty, elected to be tried in the Supreme Court and were ordered to reappear at the Supreme Court Monthly Arraignments session, while Mr Hayward appeared to remain silent, and a not guilty plea was entered.
The five were granted $1,000 bail to appear at Arraignments on 1st May, with Mr Hayward also granted $1,000 bail, and was ordered to appear in Magistrates Court on 3rd May.
BPSU President Jason Hayward, who was also charged this morning, heading to Court with supporters: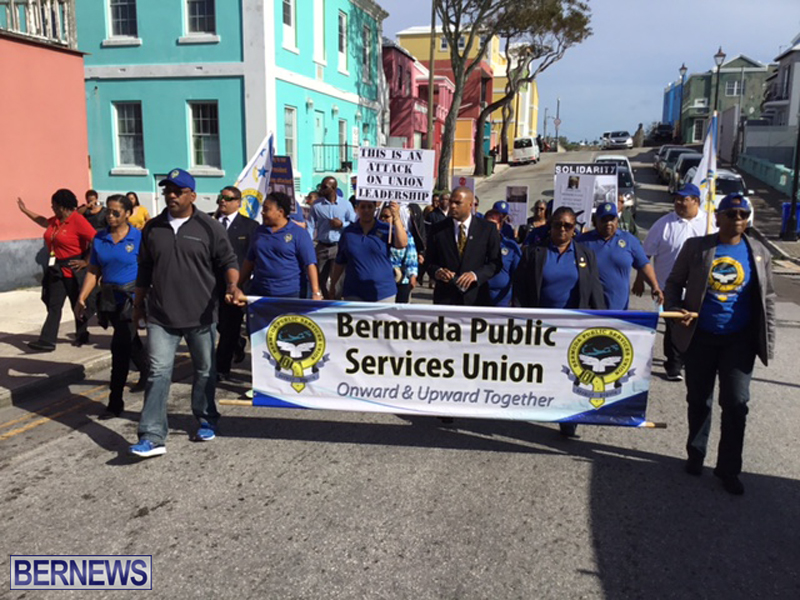 The police previously confirmed that 15 people have received summonses to appear in Court, and earlier this week three people were charged with offences involving allegedly preventing entry to the House of Assembly on December 2, 2016, so a total of nine people have been charged thus far. Additional people are expected to appear in Magistrates' Court on April 10th and 12th.
Quick video of people leaving the Court after being charged:
[Note: Due to legal reasons there are very specific rules about commenting on court stories, and as such comments are restricted].

Read More About
Category: All, Court Reports, Crime, News