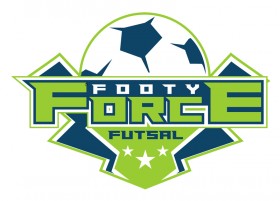 Footy Force Futsal Academy announced their futsal player membership programme 2017, which is open to boys and girls through the ages of 7yrs – 16yrs old.
A spokesperson said. "The Footy Force Futsal Academy curriculum is based on enhancing the player's skills and development through futsal that can transition and benefit to their outdoor football game.
"There are specific stages to player development where futsal compliments and integrates with football, such as quick thinking, creativity, movement, improved technique, ball control and passing skills. The academy will focus on all these areas.
"The program will include Development Futsal Sessions, Goalkeeper Training, Recreational Open Gym and Life Skill Sessions.
Euriqué Wilkin, technical director of Footy Force Futsal Academy says, "This year we are celebrating our 5th year anniversary since the Footy Force Academy has been formed in 2012. Since, I have become involved in 2014, the program has grown from strength to strength and evolved to better provide Bermudian players multiple futsal and footballing opportunities.
"In our history, we have impacted hundreds of youth players, won 10 trophies, trained youth coaches, exposed players to training by international coaches and given players overseas opportunities in UK Clubs and Schools. Overall, we definitely have seen an impact futsal has played on developing a player's skills, decision making and confidence.
"It will be an exciting year ahead for players as we continue our recreational / elite futsal sessions and host our growing futsal clinics. We encourage players to join our program to enhance their skills and have loads of fun doing it."
"Registration Forms are available on our website or by emailing footypromotions@gmail.com. The deadline for membership enrollment is April 19th, 2017. For more information please email footypromotions@gmail.com."

Read More About