Phil Butterworth is getting set to climb Mount Kilimanjaro, the world's tallest free standing mountain, located in Tanzania, in order to raise awareness of mental health in Bermuda.
A spokesperson said, "However, this will not be the first-time Phil takes on this challenge. Phil climbed Mount Kilimanjaro for the first time in February 2013. The journey up and back down the mountain, along a route known as the Rongai route, took eight days with camping along the way.
"At that time, Phil, never having been to Africa or even climbed a mountain before, embarked on the journey of a lifetime to seek adventure. He decided to do this after going through a very low point in his life and suffering from depression."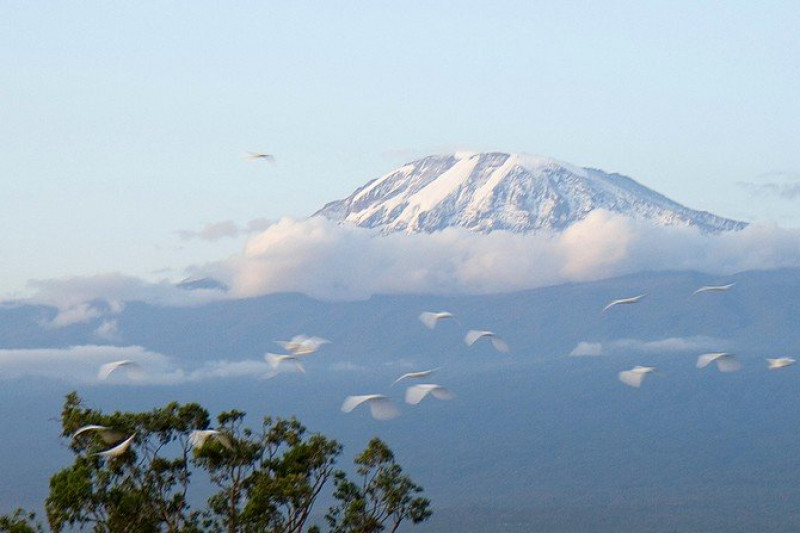 Mr. Butterworth said, "I will be climbing Mt. Kilimanjaro from a different, longer route in hopes to raise funds for the Bermuda Mental Health Foundation through friends, family and the community. I hope to raise awareness for mental health in Bermuda and how it can affect anyone, from anywhere, at any time.
"While it still remains a taboo issue around the world, my goal is that any funds raised will go towards supporting increased awareness and support of mental health. This time I'll be taking a better camera and making sure I get that summit picture."
"The Bermuda Mental Health Foundation has expressed a great deal of gratitude for the donations that have been made to help to raise awareness for mental health in Bermuda. They look forward to much more support in the future and support from the community of Phil's mission.
"To help support Phil and the Bermuda Mental Health Foundation, you can donate here and using the hashtag #BMHFMTKilimanjaro you can keep track of Phil has he embarks on his climb for a cause."
To learn more about the Bermuda Mental Health Foundation, visit the website.

Read More About