The Ministry of Health and Seniors is advising the public "not to eat Aunt Jemima brand frozen pancakes, waffles or French toast due to a potential risk of Listeria contamination."
"The recall does not affect the pancake syrup or dry mixes," the Ministry said. "No customers have reported illness.
"Products are currently being removed from shelves, but consumers are advised to check their freezers for the products. Customers who have any of the recalled products may take them back to their retailer for a full refund."
Photo via the FDA's website which has posted photos of all the products: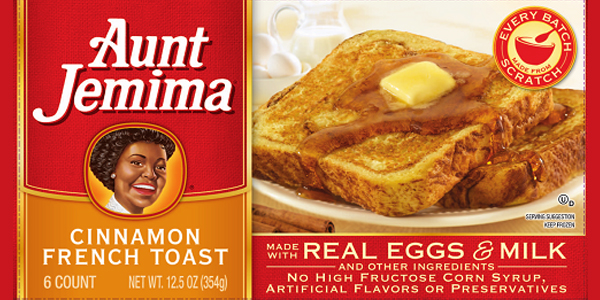 The Ministry advises that" it can take up to 70 days for symptoms of Listeria infection to develop following exposure to the bacteria.
"While most people experience short-term symptoms, Listeria infection can cause very serious complications for the unborn child of a pregnant woman as well as those with a weakened immune system," they added.
Affected Product Description
Aunt Jemima Lil Griddlers Blueberry 12/14.5oz
Aunt Jemima Mini Pancakes 12/14.5oz
Aunt Jemima French Toast 12/12.5oz
Aunt Jemima Cinnamon French Toast 12/12.5oz
Aunt Jemima Whole Grain French Toast 12/12.5oz
Aunt Jemima Buttermilk Pancake Low Fat 8/14.5oz
Aunt Jemima Homestyle Waffle 8/17.18oz
Aunt Jemima Buttermilk Waffle 8/17.18oz
Aunt Jemima Blueberry Waffle 8/17.18oz
Aunt Jemima Low Fat Waffle 8/17.18oz
Aunt Jemima Blueberry Pancake 8/14.8oz
Aunt Jemima Oatmeal Pancake 8/14.8oz
Aunt Jemima Whole Grain Pancake 8/14.5oz
Aunt Jemima Buttermilk Pancake 14.8oz
Aunt Jemima Homestyle Pancake 14.8oz
Aunt Jemima 60ct Club Pancakes Premium
Aunt Jemima Pancake Mexico 60ct
Aunt Jemima Entree Ft & Saus 12/5.5oz
Hungry Man Selects Ckn & Waffle 8/16oz

Read More About